Lufthansa Airlines is an airlines company that is based out of Germany and the largest there. When combined with its subsidiaries, Lufthansa becomes the biggest airlines in Europe. Till 1994, Lufthansa was owned by the government of Germany. Lufthansa is also a part of the Star Alliance which also includes Air Canada, Scandinavian Airlines, Thai Airways International, and United Airlines making it a part of the world's largest alliance.
In the year 2016, Lufthansa was also the airline which carried the maximum number of passengers. The company has its headquarters in Cologne and the main operations base is the Frankfurt Airport. Lufthansa has around 600 aircrafts in its fleet and is also credited with the airlines with the highest fleet.
The carrier registered a revenue of 31.7 billion euros in 2016 and also has 1.24.316 employees. Lufthansa is facing intense competition from various players globally and this is creating major challenges for the company which may affect its future standing.
Strengths in the SWOT analysis of Lufthansa Airlines :
Strengths are defined as what each business does best in its gamut of operations which can give it an upper hand over its competitors. The following are the strengths of Lufthansa:
Brand strength: Lufthansa has some strong brands under it like the Swiss and Austrian airlines. Lufthansa is also trying to become Europe only five star rated airlines.
In-flight services: Lufthansa is known for its services that are provided in-flight. Some of these services include in-flight meals, free check-in, frequent flier points etc.
Multi-passenger branding: Lufthansa has brands under its umbrella which cater to almost all segments as well as permit the airline to cover all its segments and economy. The airline owns luxury and economy cabins, long haul and short haul and offers an entire spectrum of services.
Solid Balance sheet: From the days of its inception, Lufthansa has been showcasing a more traditional perspective to its balance sheet in comparison to other airlines. The debt is low and the cash balance is higher. The ratio of cost of equity to the cost of debt is also low.
Coverage in Europe: Lufthansa has coverage in Europe with multiple hubs all over the region and this ensures complete coverage in the region.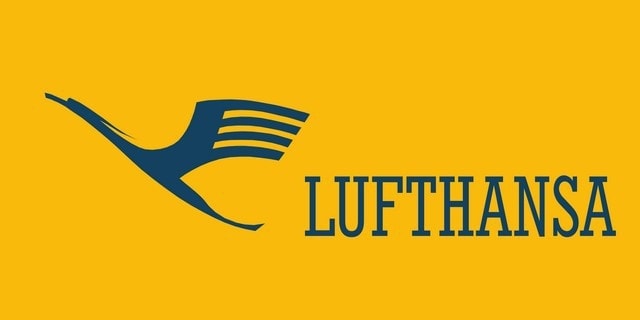 Weaknesses in the SWOT analysis of Lufthansa Airlines :
Weaknesses are used to refer to areas where the business or the brand needs improvement. Some of the key weaknesses of Lufthansa are:
Lufthansa has a high-cost base: Lufthansa has been taking numerous efforts for cost savings which accounted for more than EUR2.5 billion savings in the airline's bottom line between 2012 and 2014. The airline continues to be amongst the higher cost European airlines, in terms of cost per available seat kilometer, when accounted in terms of the average trip length.
Poor labor relations: The Company has been notorious for numerous issues regarding its human resource policies. There have been a number of pilot strikes which continued to 2015 and both parties are trying their best to iron out their differences. There have also been numerous debates with respect to pay differences and pension schemes.
Slow response to competitive threat: As more low-cost carriers entered the market Lufthansa started losing face rapidly. However, its response to the low-cost carriers has been lukewarm.
Opportunities in the SWOT analysis of Lufthansa Airlines :
Opportunities refer to those avenues in the environment that surrounds the business on which it can capitalize to increase its returns. Some of the opportunities include:
Increase in foreign travel: A large number of businesses have opened out into various parts of the world. This has resulted in a lot of international business travel which in turn has resulted in the increase in the number of business travel.
Increased demand in emerging economies: The number of travelers in emerging economies has grown and so have the need for airlines. This has resulted in more airlines preferring routes in developing countries.
Increase in overseas vacations: The overseas vacations of families have increased and couples, as well as families with children, have preferred traveling to countries abroad for vacations. This has resulted in more sales from these segments which were previously not the case.
Fussy customers: Customers have become choosier in their list of services. This makes companies focus more on add-on services. This means that the value of the seat has increased since customers are willing to pay more for privileged services.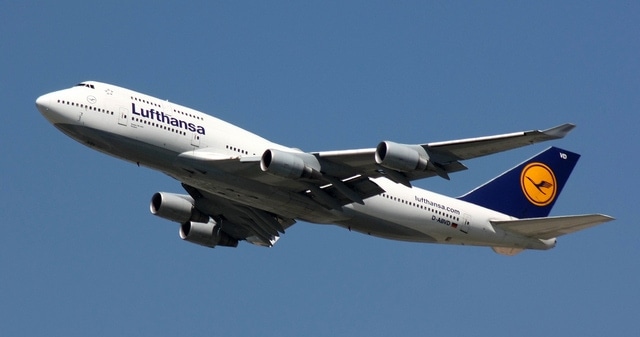 Threats in the SWOT analysis of Lufthansa Airlines :
Threats are those factors in the environment which can be detrimental to the growth of the business. Some of the threats include:
Liked this post? Check out the complete series on SWOT