One of the top consulting firms in the world, Accenture is known for its four arms of top performance. Accenture strategy, Accenture digital, Accenture technology and Accenture operations. The company provides management consulting, technology and outsourcing services. Here is the SWOT analysis of Accenture. 
Strengths in the SWOT analysis of Accenture
World's largest consulting firm: In terms of revenue it's the world's largest consulting firm which mainly focuses on IT and business consultancy. It has fantastic business ethics & uncompromising standards for high performance.
Strong Clientele: It has a large client base with some top notch companies having Accenture as their consultants. Nearly 90 out of the fortune top 100 companies & more than three quarters of fortune global 500 companies have Accenture as a consulting firm.
Service Delivery Network: Accenture have global service delivery network with presence in more than 200 cities, 56 countries & employing 390,000 passionate employees continuously working to give optimum service delivery to end customers.
Client Driven processes: Strong business relations & client driven approach by Accenture helps them in creating industry based, sustainable value for their consulting partners.
Continuous improvement: Like Kaizen of Toyota, Accenture is always looking towards improving its capabilities, hiring better and more talented manpower, thereby matching their promise to the end customers.
Diverse capabilities: With its five operating groups namely communications, Media & technology, financial services, health &public services and product resources it has created diverse capabilities within its team. Dedicated and trained manpower for each vertical is what differentiates Accenture from the rest.
Expertise: With its client base stretching out from health care to automobile to IT services, Accenture has a lot of experience and the talent behind it to get things done. Hence, Accenture has become the "specialist" or "experts" across different industries.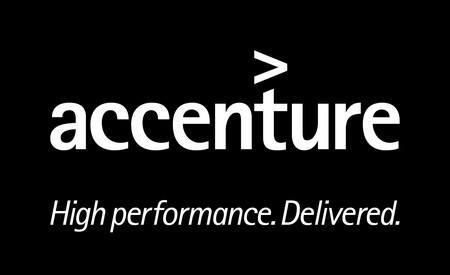 Weaknesses in the SWOT analysis of Accenture
Lack of coordination: Accenture has 19 business units collaboratively working with the clients and with each other. This leads to conflicts due to lack of internal coordination.
Dependency on its consulting business: Although its business is in management consulting, technology & BPO, but the consulting part forms the major source of revenue for Accenture. This can be dangerous for the company in the long run because running such a large operation requires that the firm be ready for bad financial days.
Opportunities in the SWOT analysis of Accenture
Expansion of business: By targeting small & mid-sized projects & expanding to other developing economies (Market development), Accenture can increase its revenue even more.
Acquisitions: Accenture recently acquired 'Gaspo", an analytics solution provider based out of Brazil. It also acquired Agilex technologies, which is a digital & IT services provider for U.S Govt. agencies. Such acquisitions can increase the analytic strength of Accenture thereby helping it in expansion.
Focusing on other businesses: More focus on technology & BPO, and making the revenue equivalent to consulting, can help the firm to penetrate the market even better. Also, this diversification will provide a cushion during harsh financial times.
Threats in the SWOT analysis of Accenture 
Competition: Tough competition from IT giants like IBM, Capgemeni, Infosys is the area of concern for the company.
Bad financial times: During the recession period it was tough for the company because of over dependability on premium clients. The large clients were the first ones which got affected badly by the financial downturn. And hence the revenue drive to Accenture dropped badly.
Liked this post? Check out the complete series on SWOT