Koninklijke Philips P.V or popularly known as Philips is Dutch company based in Amsterdam and is involved in producing medical systems, consumer electronics and lighting products. The company operates in North America, Latin America, Europe, Middle East and Asia Pacific. The company focuses on innovation and has been improving its revenues from the past few years.
Strengths in the SWOT Analysis of Philips :
Strong market position across all segments: Philips is present in diversified segments; healthcare, lighting and consumer lifestyle. This has landed Philips into top 100 world's most valuable brands in the world. It has a strong position in all the segments across the world which gives significant bargaining power and wide customer base.
Inorganic growth increases revenue streams: Philips has expanded its business through acquisitions over the past few years. For instance, acquisition of Wellcentive, a health management solutions company in 2016 and acquisition of Blue Jay Consulting, a hospital emergency consulting services company in 2015. Such acquisitions have opened new revenue streams for Philips and provide opportunities for the future.
Strong focus on R&D: Philips has over 50 operational R&D centers spread in Asia Pacific, Latin America and North America. Philips has invested heavily on its R&D which has reaped benefits for Philips with its innovative solutions in all its segments which give it a competitive advantage.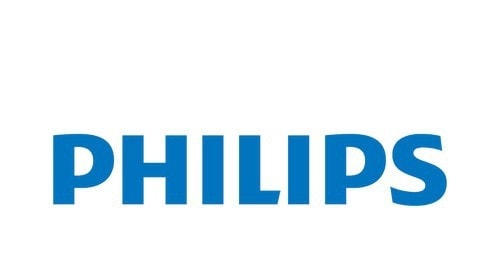 Weaknesses in the SWOT Analysis of Philips :
Product Recalls in recent times: Philips has had to recall several of its products in the recent time. For instance, recalling Halogen bulbs due to safety concerns. Such recalls affect brand image as well as causing financial concerns.
Legal Complaints: Philips has received more than 50 class action suits in the recent years. Many of these are still under investigation. Such issues affect the image of the brand.
Opportunities in the SWOT Analysis of Philips :
E-Commerce Growth: The emergence of online retail and trading across the world has opened various options for businesses around the world. Philips operates an online store at Philips-store.com and is expecting to increase sales substantially through its online portal.
The growth of Healthcare IT Market: The global healthcare IT market has shown positive growth driven by technology like mobile applications etc. The global healthcare IT market is expected to grow at a CAGR of 6% till 2020. Since Philips is well positioned in the healthcare IT market, it set to benefit from the growth.
Growing male grooming market: Philips has various electronics products in the men's grooming around the world and is set to benefit from the growing demand of male grooming market which is expected to grow at a CAGR of 8% till 2019.
Threats in the SWOT Analysis of Philips :
Competitive Business Environment: Philips competes with various multi-national companies around the world. Its major competitors are Samsung, LG and Sony etc. in electronics segment. In healthcare, it faces tough competition from NeuroLogica Corporation. Such strong competition limits market share and requires strong effort in R&D to maintain market share and customer base.
Counterfeit goods: The whole consumer electronics industry faces a big threat from counterfeit goods which not only affects sales but also damages the brand image.
Rising labor costs: The labor cost is rising in the Europe which has affected the profitability model of all labor intensive industries in the Europe. This makes a significant dent in the company's margins.
Liked this post? Check out the complete series on SWOT