Maybelline LLC more popularly called Maybelline New York is a cosmetics company based out of the USA and a subsidiary of the French cosmetics major Loreal. Maybelline has a history that dates back to the year 1912 and it has been in the business for more than a hundred years now. The brand deals with makeup range for the eyes, face and lips and accessories like eye brushes, makeup tools, and removers.
The company registered a revenue of 26 billion Euros and a forecasted growth of 4.7 percent per annum. The company sells its products across the world through retail outlets and shopping chains. They also have tie-ups with various online retailers and sell through their website as well.
Strengths in the SWOT analysis of Maybelline :
Strengths are defined as what each business does best in its gamut of operations which can give it an upper hand over its competitors. The following are the strengths of Maybelline:
Wide product range: In each of its product category, Maybelline has a lot of choices to offer the customer. For example, their lipstick comprises of 4 sets of colors, 28 color codes from which the customer can choose their favorite or match their outfits.
Product quality: Each product from Maybelline is tested for its quality and most of their makeup are mineral based. The cosmetics are tested for allergies as well.
Innovative product display: The competition in the cosmetics market is so intense that quality is not the only criteria for selection. Customers often purchase cosmetics on impulse and thus the store display matters a lot. Maybelline often displays a lot of creativity in-store display.
Diversification of risks: The fashion industry especially the market for cosmetics is highly risky. In order to diversify its risks, the brand has invested in numerous markets across the world.
Good marketing: Maybelline has always been associated with the leading names of the movie industry and has some very pretty faces backing it. Some of its brand ambassadors were Alia Bhatt, Gigi Hadid etc.
Association with Loreal: Maybelline is a subsidiary of Loreal which is one of the world leaders in the cosmetics industry. This association always creates an image of trust and credibility for the cosmetics brand.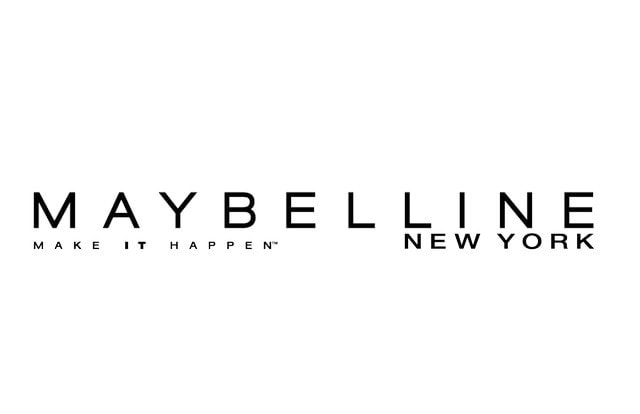 Weaknesses in the SWOT analysis of Maybelline :
Weaknesses are used to refer to areas where the business or the brand needs improvement. Some of the key weaknesses of Maybelline are:
Weak website: In the age of e-commerce the look and feel of the website are critical. Maybelline's website is not optimised for viewing photos and the navigation buttons are also confusing.
Chemicals in makeup: Maybelline has often been alleged with the presence of too many chemicals in their makeup range on testing.
Poor social media presence: In comparison to its competitors, Maybelline does not have a very prominent social presence. Its nearest rivals like Revlon or Lakme have continuous updates on products, favorable reviews and celebrity pin-ups on social media portals like Facebook.Their Twitter page has a huge following and is high on customer engagement.
Lack of differentiation: There are too many options for the customer to choose from in each product category with no clear differentiation which may be confusing for the customers.
Opportunities in the SWOT analysis of Maybelline : 
Opportunities refer to those avenues in the environment that surrounds the business on which it can capitalize to increase its returns. Some of the opportunities include:
The shift in consumer behavior: People across the world are now more open to using makeup in all kinds of settings. Most women today are well informed on makeup trends and this has resulted in them preferring to use cosmetics which is a huge opportunity.
Increase in the number of working women: The number of women in professional circles has increased in last few decades. The working environment in offices today demand professional attire and formal look for which makeup is an essential pre-requisite.
Increase in per capita income: There is a global increase in per capita income and therefore disposable income. This has resulted in an increase in the impulsive shopping behavior of customers.
Focus on personalization: Today the customer wants personalized makeup options and most of the times are also willing to pay for it. This means that cosmetics companies could charge a premium for every personalized makeup options.Many companies also sell custom designed makeup kits which are in the premium category.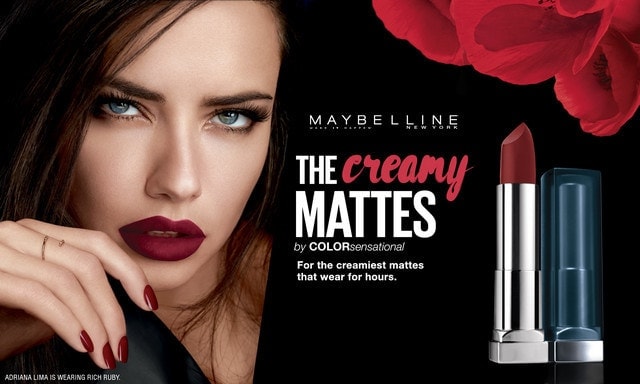 Threats in the SWOT analysis of Maybelline :
Threats are those factors in the environment which can be detrimental to the growth of the business. Some of the threats include:
Competition: The Company faces a lot of competition from brands such as Revlon, Lakme, and luxury brands like Estee Lauder etc who are in a never-ending race to emerge as brand leaders.
Economic recession: The global recession has hit the fashion business adversely and many people have lost their jobs and thus are careful about spending on non-essential items.
Negative Publicity: Cosmetics have often been criticised for their chemical content as well as for testing in animals. All these negative imageries are making customers prefer mineral makeup or organic ones.
If you liked this article, we bet that you will love the Marketing91 Academy, which provides you free access to 10+ marketing courses and 100s of Case studies.