Maybelline also known as Maybelline New York is an American multinational cosmetics, fragrance, skin care, and personal care company. The company is headquartered in Manhattan, New York City. It was founded by Thomas Lyle Williams in 1914. Maybelline is a subsidiary of L'Oreal, French cosmetic company since 1996.
Maybelline's key products are eyelashes, mascara, liquid eyeliner, eye primer, marker eyeliner, cream and gel eyeliner, eye pencil, and many others. The company sells its products through retail outlets and shopping chains across the world. Maybelline is the number one makeup brand operating in 120 countries globally.
Here are some Maybelline statistics:
Founded on – 1914
Headquarters – New York City
Country – United States
Industry – Personal care
CEO – Thomas Lyle Williams
Parent company – L'Oreal
The SWOT analysis evaluates the company's competitive advantage and developing strategic initiatives. Internal and external factor are all included in the SWOT analysis given below:
Maybelline Strengths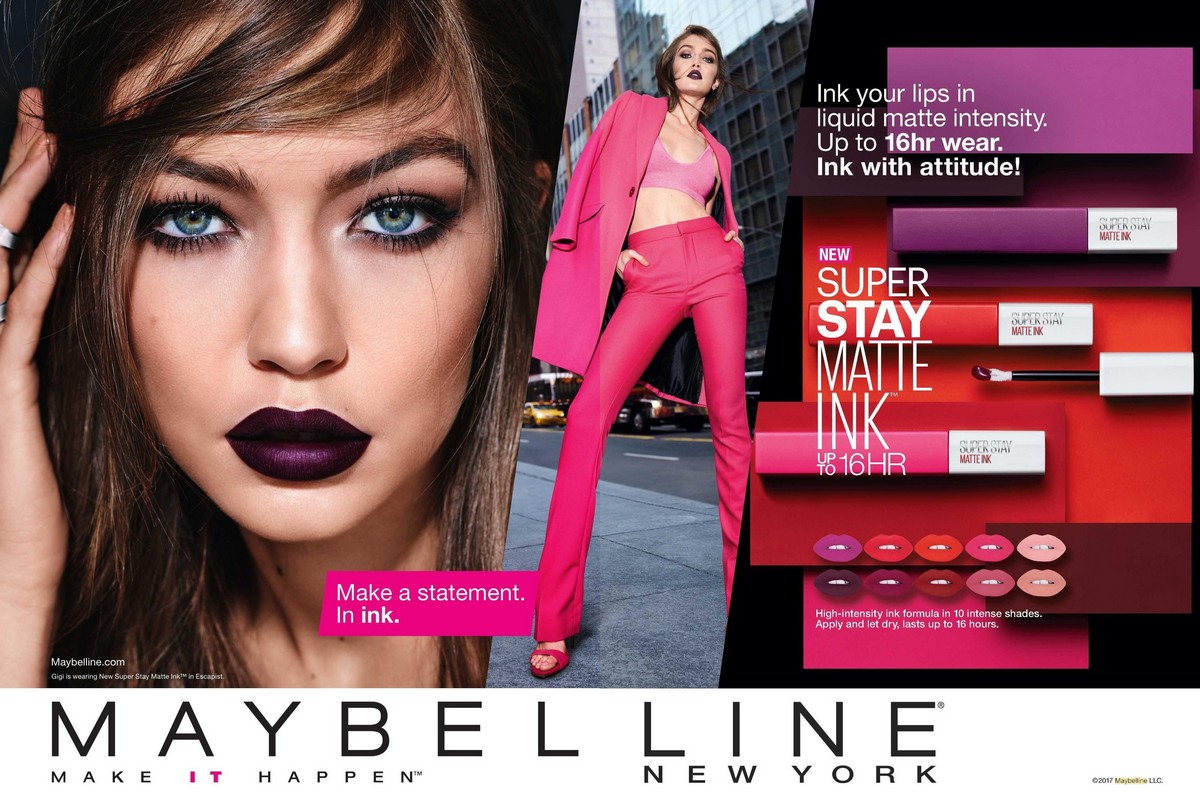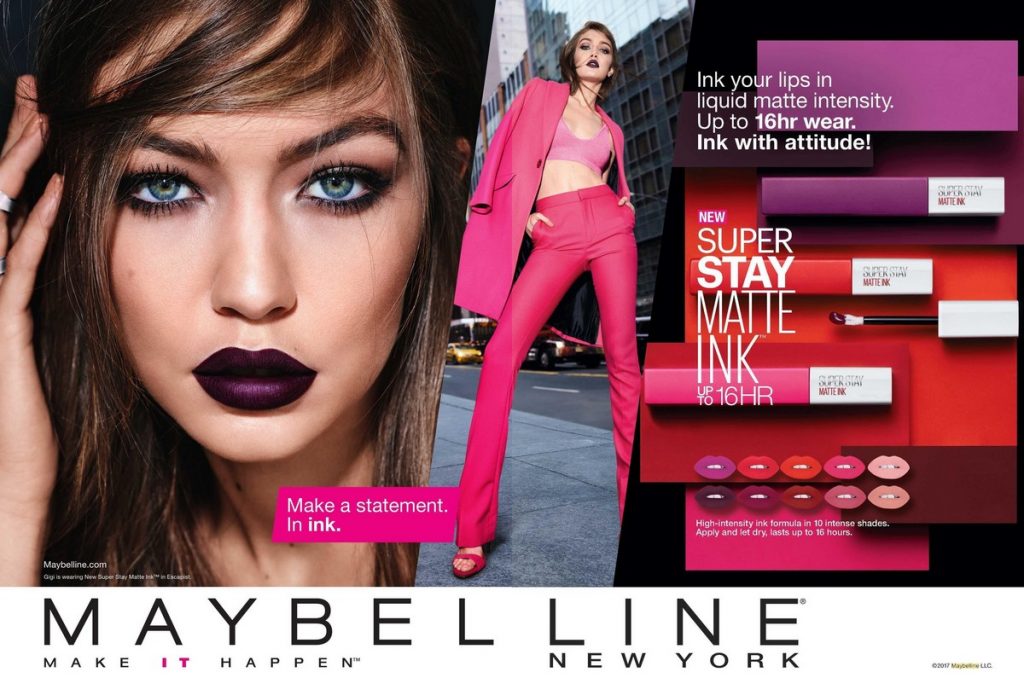 1. Strong Brand Recognition
Maybelline is the world's most recognizable and valuable brand. It is recognized as the number one makeup brand. It uses a broad marketing and advertising campaign as a tool for popularizing its brand.
Maybelline is a globally recognized cosmetics brand, owing to advertising practices through social media, digital marketing, TV campaigns, print ads and many more. The company enjoys a strong brand image that is widely recognized and trusted by customers. This gives the company a competitive edge over other players in the market.
2. Global Presence
Maybelline has a global presence with operations in around 120 countries. The global presence helps the brand to reduce exposure to economic and political risks in any one market.
3. Strong Parent Company
Maybelline is a subsidiary of L'Oreal, leading French cosmetics company. As a result of L'Oreal's strong distribution network, the products of Maybelline are available at most leading ecommerce portals as well as leading retail stores.
This association also creates an image of trust and credibility for the cosmetics brand. Maybelline should use all the resources and take full advantage of the parent company's brand name and resources.
4. Broad Product Portfolio
Maybelline offers a variety of product categories for face, eyes and lips. Its broad range of products include eyelashes, mascara, liquid eyeliner, lipsticks, eye primer, marker eyeliner, lip gloss and balm, cream and gel eyeliner, concealer, foundation, eye pencil, and many others.
The brand makes different sets of products for each country based on the features and needs of the consumers. The products developed are validated for quality and consistency to maintain their topmost quality benchmark standards. This broad portfolio enables it to cater to a wide range of customers and meet the needs of different customers.
5. Strong Marketing Policy
Maybelline brand is associated with the leading names of the movie industry and has some very pretty faces endorsing it. Its products are promoted through sponsored events and using brand ambassadors. Some of the celebrities promoting Maybelline's products in India are Alia Bhatt, Athiya Shetty and Sara Ali Khan, while Gigi Hadid is the global ambassador for the brand.
Maybelline Weaknesses
1. Limited Social Media Presence
Maybelline has a very limited presence on social media platforms such as Facebook, Google, YouTube, Twitter, Instagram, Linked In, or TikTok. A majority of the customer market is active on such social media platforms. This limits the company's growth and market share.
2. Products not suitable for Sensitive Skin
Cosmetic and beauty products don't suit people with sensitive skin as they are allergic. The company has often been accused of using too many chemicals in their makeup products. While advertising the products, Maybelline should make it very clear if the skincare products cause some sort of reaction in some people.
Maybelline Opportunities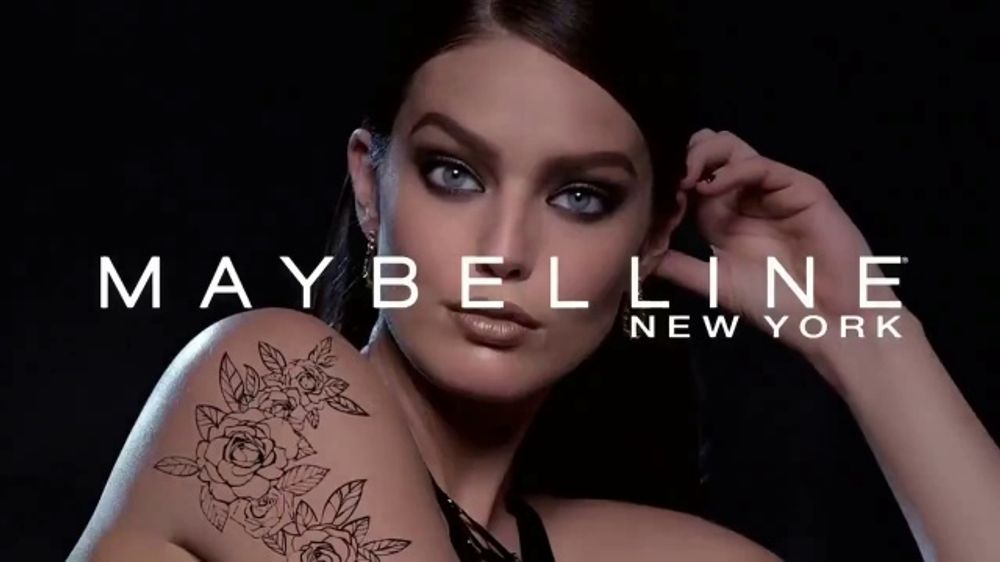 1. New Product Launches
Launch of new products helps the company expand its offerings to meet the needs of a larger customer base. This in turn could provide the company a competitive edge over its competitors and increase its sales.
Recently, Maybelline has introduced a number of products such as lifter gloss lip gloss makeup with hyaluronic acid, the falsies surreal extensions washable mascara eye makeup, super stay up to 24hr hybrid powder-foundation face makeup, super stay vinyl ink longwear liquid lipcolor, lash sensational sky high tinted primer mascara makeup, and tattoostudio ink pen eyeliner makeup up to 24 hours of wear.
2. Growth in Cosmetics Industry
Maybelline provides a wide variety of skin care and beauty products. The company could capitalize on the growing opportunities in the cosmetics market to achieve its business objectives. According to Statista, the global cosmetics market increased over 16% in 2022 over the previous year.
Skincare, haircare, make-up, perfumes, toiletries and deodorants, and oral cosmetics are the key product categories of the cosmetics market. Skincare category accounted for around 41% of the global market. Skincare is one of the most profitable product categories, as the category is expected to generate revenue of approximately $188 billion by 2026.
3. The Shift in Consumer Behaviour
These days, people are more open to using makeup in all kinds of settings. Most women today are knowledgeable on makeup trends and this has resulted in them preferring to use cosmetics, which proves to be a huge opportunity for the company.
4. Continued Investment in Research and Development
Maybelline has a leading research and development teams and resources through its parent company, L'Oreal. The company invests heavily in research and development, which in turn help the company to launch innovative new products and help the brand grow further.
Maybelline Threats
1. Highly Competitive Market
The brand operates in a highly competitive cosmetics and personal care market. Its major competitors include Revlon, Lakme, Avon, Mac Cosmetics, Coty, Estee Lauder, and many others. The launch of new brands and new products are decreasing the market share for existing brands. Thus, it may also impact the market share of Maybelline.
2. Impact of the Pandemic
The coronavirus (COVID-19) is not only a global public health emergency but also a cause of a number of regional and global economic disruption. The COVID-19 pandemic has had an adverse impact on its business and operations.
Thus the year 2022 was marked by the impacts of the Covid-19 health crisis in a number of geographic areas in which Maybelline operates, particularly China.
3. Negative Publicity
Many cosmetic operators across the globe showcases false advertising such as improvement in skin tone. People often are of view that these cosmetic products can cause side effects on health and skin. Cosmetic products particularly contains chemical content. Such negative publicity makes customers prefer organic and mineral makeup products.
4. Product quality and safety
Developing and supplying a product on the market that does not meet the safety requirements could adversely affect consumer confidence. This might result in legal claims or product recalls. This will limit the consumer to further purchase the company's products and might affect its brand reputation and financial condition.
5. Availability of Raw Materials
Maybelline as a world leader in cosmetics, is heavily dependent on the availability of the materials used for its product packaging. The shift to a low-carbon economy is accompanied by developments in the design of more sustainable and innovative packaging and materials.
Increased competition in the sustainable packaging materials market results in a lack of related materials, which could have an impact on the company. Such factors may result in an increase in the average price of packaging materials and thereby increase in production costs.
In summary, Maybelline is the world's leading cosmetic and personal care product manufacturing company. However, the usage of chemicals, substitute products, covid-19 pandemic, and new trends are some of the main challenges faced by the company. Maybelline should exploit the latest trend and develop and provide organic products and change the chemically tainted brand image.
Liked this post? Check out the complete series on SWOT