Luxury Jewellery is always synonymous with the name Tiffany and Co which is one of the world's most expensive jewelry chains. Headquartered in New York the luxury jewelry chain likes to call itself a specialty retailer. In addition to silver and gold jewelry, Tiffany also deals in watches, crystal ware, stationery, water bottles, fragrances, and leather goods.
The diamond jewelry that is made under the Tiffany label is hugely popular and is considered to be a trendsetter in the industry. Tiffany which has a rich history of luxury backing it was started in the year 1883 by the young jeweler duo Charles Tiffany and John Young.
Currently, the jewelry chain has operations in the US, UK, Europe, Canada, South America,  Australia, and Malaysia. Since 2004 the jewelry chain also has an exclusive pearl chain named Address which primarily operates in the US. While the jeweler makes almost 60 % of their products the cheaper versions such as sterling silver, rose gold and other non-jewelry products are outsourced to contractors. The company registered an annual turnover of 4 billion USD in the year 2017.
Strengths in the SWOT analysis of Tiffany and Co
Strengths are defined as what each business does best in its gamut of operations which can give it an upper hand over its competitors. The following are the strengths of Tiffany :
Rich History: Tiffany & Co was first established in the year 1883 and has a rich history of more than a century and a half backing it. The jeweler which started off as a stationery and fancy good store became one of the biggest luxury jewelry brands of all times. The rich history has made the jeweler the frame of reference for most brands sold in the market today.
Payment policy: Tiffany and Co right from the very early days of its operations set a precedent of fixed pricing which was non-negotiable. The company also ensured that there was in credit system with the agenda of attracting the elite customers who could afford to pay upfront for their purchases. The company continues to maintain its pricing policy even today.
Exquisite Designs: Tiffany & Co makes designs that are signature to the brand and enjoys global recognition. The Tiffany Blue which is the color of the Robin Egg is the brand color that is used across the globe. Some of the popular designs from Tiffany include diamond bezel set, Montana sapphires, Kunzite and numerous sterling silver designs.
Association with the rich and famous: Tiffany has a long list of association with the rich and famous. Some of their elite clients include the Kings & Queens of Europe, the Ottoman Emperor, and the Czar and Czarina of Russia, Jacqueline Kennedy, Onassis, Elizabeth Taylor, Audrey Hepburn, and Lady Gaga.
High Product Quality: Tiffany & Co has been always associated with a high level of trust amongst its customers which is attributed to its product quality. Tiffanys is also a specialist in gauging customer requirements and has established itself as an epitome of luxury and style.
Branding: Tiffany has a strong brand case working in its favor. A customer may be willing to pay a premium for a Tiffany product whereas they may be unwilling to pay the same or even lesser for a non branded item of higher quality.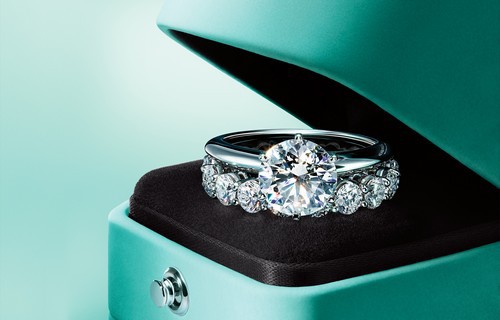 Weaknesses in the SWOT analysis of Tiffany and Co
Some of the key weaknesses of  Tiffany &Co  are:
Expensive: Tiffanys is a brand that is highly expensive probably more than what it is worth for. However, because of the strong brand image, people are willing to pay for it but it is losing its sheen in the long run and people are slowly losing their trust in the brand.
Inability to move from its conventional mindset: The designs of Tiffany & Co are traditional American and the brand has been sticking to their old designs. This has stagnated the brand and newer luxury brands are getting an upper hand.
Lack of appeal for millennial: Though an old name in the luxury business Tiffany has been unable to capture the interest of youngsters and thus the millennials prefer to shop with new generation luxury brands which have modern styles and are trendy.
Opportunities in the SWOT analysis of Tiffany and Co
Opportunities refer to those avenues in the environment that surrounds the business on which it can capitalize to increase its returns. Some of the opportunities include:
Growth potential for Asia: There has been a surge in the luxury budget of Asians primarily because of the upwardly mobile population. Tiffanys is a well-known brand and people including tourists often invest in a Tiffany Product just as a token of their visit to a place. This is also an opportunity that Tiffany could capitalize on.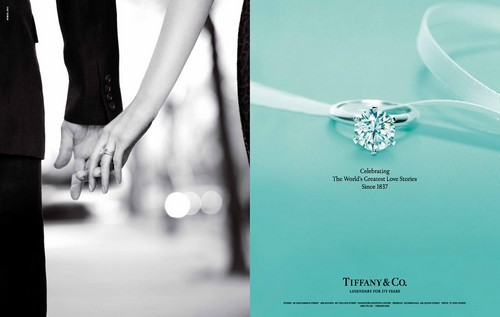 Threats in the SWOT analysis of Tiffany and Co
Some of the threats include:
Competition: The biggest competitors of Tiffany & Co are Bvlgari, Blue Nile and a lot of local players.
Online retailers: Currently there are lots of online retailers which exclusive deal in jewelry. Some of them like Blue Stone or Carat Lane are quite popular and are taking over the market.
Liked this post? Check out these detailed articles on
Topic of SWOT of Brands
Alternatively, check out the Marketing91 Academy, which provides you access to 10+ marketing courses and 100s of Case studies.