Baskin Robbins is the world's largest specialty ice cream store chain that was established in 1945. The company is currently based in Canton, Massachusetts. The company has the slogan of '31 Flavours' which is incorporated into their logo as well. The slogan signified their variety in flavors that would let a person eat each flavor within 31 days of the month.
Now they own over a whopping 1000 flavors around the world. Baskin Robbins currently operates in 50 countries worldwide and has over 7,500 stores. They constantly leave up to the trends of their customers and introduce things that they will like. With popularity, they also introduced themselves in the national and international supermarkets in 2014.
Strengths in The SWOT analysis of Baskin Robbins
Strengths of a company or industry define the good things about them that have helped them to grow. Here are some strengths of Baskin Robbins:
They are a Global Ice-cream chain: Baskin Robbins is found in 50 countries all over the world and they keep on expanding. Most of their stores are Franchises and that is why they expand quite fast. They keep on expanding their stores to increase visibility in any country or area.
Varieties of Flavours available: Originally they had 31 flavors for each day of the month but now they have over 1000. They make specific flavors based on the place that they are based in. Also, they have dived into healthier options for their consumers.
Quality of the products used: The ice-cream is made with very good ingredients and flavor that people love. For a long time, they limited themselves to their stores to make themselves exclusive. They have always used good materials and now they are including healthier products as well.
Easy availability and different options: The stores can be found in almost every popular place in the countries that they are situated in. Also, they have scoop and quantity options available to help the customers. They are also available at supermarkets which make it easier for people to pick them up.
Great customer service: Baskin Robbins has maintained a good reputation for serving customers for a long time. They have made several flavors for them by keeping them in mind. Also, they allow the customers to taste the ice cream choices before buying them.
Keeping up with trends: Like a good company, they keep themselves updated with the trend. The company is doing so for a long time as they have made flavors based on popular TV shows. They can also be ordered online now to get delivered to one's house. In countries like India, they have made themselves 100% Vegetarian.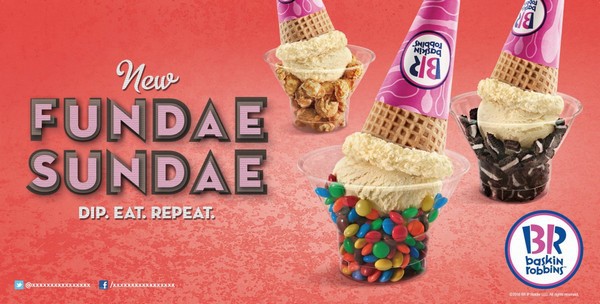 Weaknesses in The SWOT analysis of Baskin Robbins
Weaknesses are the points on which a company can definitely work more to make themselves better. Here is some weakness:
Expensive price: They are priced more than the ice creams generally found in the supermarkets. This makes consumers choose the other choices.
Less Vegan Options and their availability: As ice cream is generally made from dairy it cannot be consumed by vegans. Baskin Robbins does have some vegan options but they aren't always available in the international stores.
Opportunities in The SWOT analysis of Baskin Robbins
Opportunities are the points that the company can utilize for themselves to make themselves even better in the market. Here are some opportunities that Baskin Robbins can use:
Increasing more internationally: The Company can definitely ponder upon more markets internationally to make themselves larger than ever. Baskin Robbins do plan to do that to make themselves available to everyone.
Introduction to healthier options and more vegan options: The health market is booming and that is the reason for their need to be more significant in the market. They can definitely make ice cream using vegan products and also make themselves as vegetarian as possible.
Using better advertising: Baskin Robbin hasn't been paying attention to their advertising much these days. Introducing better advertising can help them make their consumer base even larger. Advertising through social media influencers are the latest trend and it works quite well.
Tying up with restaurants and fast food chains: People like to have dessert after a good meal. If Baskin Robbins does more collaboration then the market will get larger. This is essential as more people eat out these days than any other time.
Decreasing price in the International Market: They can definitely work on their pricing in several countries. Reducing the price and focusing it on youths will help in the expansion of the market.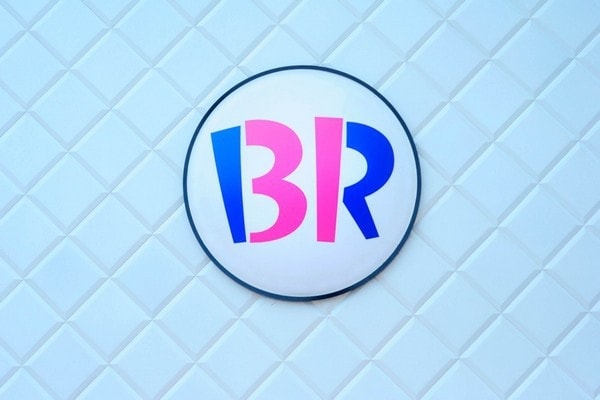 Threats in The SWOT analysis of Baskin Robbins
Threats are points that may cause harm to a company and they should work on eliminating them. These are the possible threats of Baskin Robbins:
Negativity associated with sugar and dairy: The health industry is lashing over sugar and dairy is bad for the human health. This can indeed affect the health of Baskin Robbins
Availability of alternative ice cream: Ice creams made from Almond milk and coconut milk is being introduced and people are drawn towards them as they are healthier options. Also, they use artificial or natural calorie-free sweeteners.
Liked this post? Check out the complete series on SWOT