Prada is a popular apparel and accessories industry that was established during the year 1913 and is headquartered in Milan, Italy. It is a luxury fashion brand that specializes in many products like travel accessories, handbags, shoes, perfumes, clothing, fashion accessories, watches, and so on. Prada is one of the fashionable and global brands in the luxury and fashion industry.
It enjoys all the privileges of the industry, and the Prada group is famous for its independence, innovation, and transformation.
It is not only a big player in the apparel industry but also a repository of great ideas. Having considerable strengths, Prada is famous for its unique designs, exceptional marketing strategies, business diversification, and quality. It is seen as a fashion brand in a most organized way.
The SWOT analysis of Prada differentiates all the main strengths, weaknesses, opportunities, and threats that give guidance to the company to scale up to more. Readout this article to get an understanding of where Prada stands.
The SWOT analysis of Prada indicates the strengths of the brand in which the brand is good and what differentiates it from its competitors, its weakness that prevents the company from performing well, and on which it should pay more attention to improvise on the brand. It lists its opportunities that the company can make use of to enhance its brand image and its market share. It also mentions its threat that can harm the brand in various ways.
To make sure that Prada meets the long-term competitive advantage, it must address the various concerns highlighted in the SWOT analysis of Prada.
About Prada
Type: Luxury fashion house
Industry: Fashion
Founded: 1913
Founders: Mario Prada and Martino Prada
Headquarters: Milan, Italy
Area served: Worldwide
Current CEO: Miuccia Prada
Number of employees: 18,000+
Major products: Leather goods, handbags, footwear, apparel, accessories, eyewear, and fragrances
Let us discuss on the SWOT analysis of Prada.
Strengths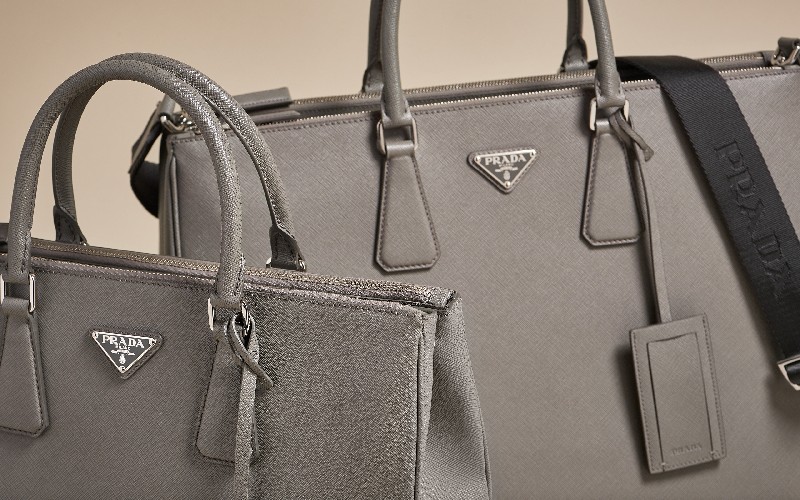 1. Distribution and Reach of the Products
Prada has many outlets spread across many places. The company is supported by a strong distribution network that ensures that its product would be readily available to a large crowd of customers in a timely fashion.
This is the main strength of the brand, and having to be reachable to a wide area is keeping it on the high.
2. Feasible Cost
The low-cost structure that the brand makes use of, helps the company to produce the products at a low cost. It also sells the products at a low and feasible price, which makes it affordable for the customers to purchase.
3. Dealer Connect
Prada has a good relationship with its dealers for its business operations. It maintains a smooth relationship with them for its entire production and sale of products.
The dealer connects that the brand retains not only provides them with supplies but also focus on promoting the company's products. When the brand focuses more on the products sale through dealers, it will bring more sales to the company.
4. Financial Position
The company has a strong financial position and maintains a good profit over the past five years. It also has accumulated profit assets that can be used to finance many further capital expenditures.
This is the main strength of the brand, and having strong finance would help the company to go a step ahead. It also has a large asset base that also provides better solvency.
5. Return on Investments
The company has been able to successfully generate good returns on its investment from various projects that have been for many years.
As it has its business operations run over many countries and has its branded outlets across multiple places in each country, it has a good profit out of its sales.
6. Automation Process
One unique strength of this brand is the automation of its various production stages. Due to this, it has allowed effective use of resources and resulted in reduced costs operation.
Also, it has taken more effort and consistency in its product quality and gives the ability to increase or decrease production as per the market demand. Due to this, the production flow is also at a fast track whereby the number of products produced per day is more to meet the market demands.
7. Excellent Labor Force
Yet another strength of the brand is its incredible labor force and its investment in its employee training. This has resulted in the brand having many motivated and professional employees.
Also, the company has a varied workforce where people have many cultural, racial, geographical, and educational backgrounds that help the company to bring in many ideas and methods to do many things.
The company has many accredited and qualified professionals who work for them. All employees work together towards a common goal.
8. New Markets
The innovations and excellence in the product come from its innovative teams, and many new products have come to the new markets ever since its formation. The brand has been successful in the past few years in its initiatives that it has focused on entering in new markets.
9. Strong Social Media Presence
The brand sees a strong presence on various social media platforms like Twitter, Facebook, and Instagram. It has millions of followers on these social media platforms. Also, it sees an excellent level of customer engagement as well on these platforms and has a low response time from customers.
10. Technology-oriented
Apart from its various stores in many countries, Prada also has a well-built website and encourages online sales as well. It has a good and interactive website that gets many traffic and sales. This sees a lot of sales through this channel, thereby increase its sales and profit.
11. Vast Product Portfolio
The brand has an extensive portfolio list, and it produces products in a broad range of categories. Being a luxury fashion brand, Prada specializes in many products like travel accessories, handbags, shoes, perfumes, clothing, fashion accessories, watches, and so on.
Its main strength is to provide unique products that are not produced by its competitors.
12. Well-established Fashion Brands
Prada is a fashion apparel and accessories industry. It is a luxury fashion brand that focuses on many products like travel accessories, handbags, shoes, perfumes, clothing, fashion accessories, watches, and so on.
13. Prada's Store Location
One main strength of Prada is its location and geography of its stores. It is situated in the right place and easily noticed. It provides the correct cost to serve its customers when compared to other organizations.
14. Many Intellectual Property Rights
The brand has many intellectual property rights that include patents and trademarks. This is a strength of the brand, and these permit it exclusively over its products. Due to this, its competitors would not be able to copy their model.
15. Brand Awareness
Prada has been in the market for many years, and many people are aware of this brand. Due to this, its brand awareness is high and leads to more significant sales.
Weaknesses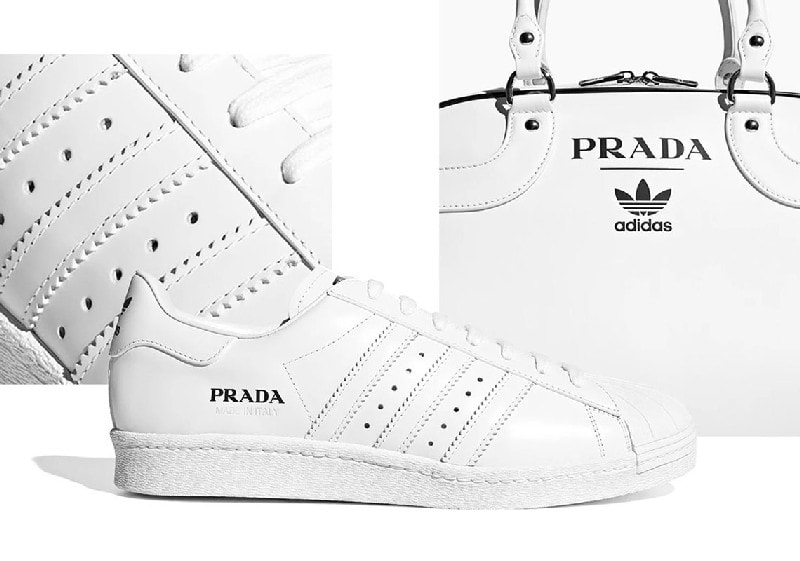 1. Less Investment in Research and Development
Although Prada spends some amount of money in research and development, its spending is less as compared to its competitors in the industry.
Its competitors have a significant advantage as a result of providing many innovative products. This is a great weakness for the brand.
2. Sales Inventory
As Prada has an automated production system, many products get developed in no time. It takes a lot of time for all the products to be sold before producing new ones.
So, it would take the unnecessary stock up many products that would add to an unwanted business cost.
3. Rented Places
Many properties that Prada has is rented one and does not own it. Thus, it would end up giving a substantial rental charge, thereby increasing its business cost to a large extent.
This is a weakness for the brand because of the fluctuating rental property that would have an impact on the profit.
4. Cash Flow Issues
There is an absence of proper financial planning for the brand with regards to cash flows. It leads to a few circumstances where there is not enough cash flow as required, which would lead to unnecessary borrowing of finance.
5. Workforce Diversification
There is a massive diversification in Prada's workforce. It is diversified with many job types and more of local workers. There are many workers from other regions.
Where there is a lack of diversification in the workforce, it makes it tough for employees from various other racial backgrounds to adjust to a different workplace, and it leads to struggling to show out their talent.
6. Integration
Prada has tried various mergers, and it has failed. The current structure and culture of the brand have resulted in a letdown of many mergers. This is a great weakness for the brand as it stops its growth.
Opportunities
1. Internet
All business has seen a high rise on the online platform, and the world does see many internet users. This would mean that Prada would see a significant opportunity in expanding its online presence.
The company should have a marketing strategy in place to increase its online presence and get more leads.
2. Getting into Social Media Platforms
The internet era sees more users on various social media platforms like Twitter, Instagram, and Facebook. These platforms see more users, and they seem to be increasing every day.
The brand can make use of these social media platforms to increase their brand value, product promotion, customer interaction, and to collect feedback from customers.
3. New Customers
There has been an increase in the average household income and their spending habits as well. This will provide more opportunities in Prada's growth with new customers coming in to purchase their product.
4. Skilled Workers
There is always an increase in education provided by many institutes and training. Thus, it has increased the number of skilled laborers, and because of this, Prada can hire professional labour to create quality products.
So, meaning that the company needs to spend less time and amount of training people as they could directly take trained people on board, thereby reducing training costs for the company.
5. Increase in Niche Market
Many new niche markets are on the rise, and this has opened many doors for Prada to sell their products. Prada can expand its sales channel in these markets and take advantage of it.
6. Globalization
As there is an increase in globalization, it does not limit the company to its country alone. It can expand its business operations to many other countries. So, it can enter new markets and make use of the opportunities the most.
Threats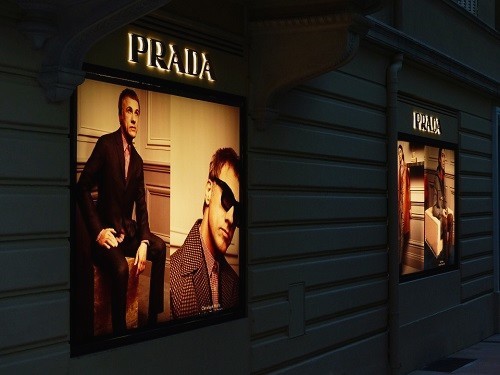 1. Competitors
Prada sees a lot of competitors in its market. Also, competitors have more technological developments. Most of the competitors within the industry are a threat as customers would get attracted to new content.
This would lead to a decrease in its market share.
2. Supplies
The supplies have increased over the years, and there is a decrease in the suppliers that the brand has. This would mean that the cost of the inputs could rise for Prada.
3. New Entrants
There have been many players that have entered the market in this domain. Many new entrants have gained market share, and this is a threat to the brand as it could lose customers.
4. Exchange Rate
The fluctuating exchange rate is a significant threat to the brand's business as it would affect sales due to its international exposure.
Conclusion
The SWOT analysis of Prada mentioned in this article has highlighted the main strengths of the brand that comes up from its wide distribution and reach, having a feasible cost on the products, connect with a dealer, a robust financial position, good ROI, having an automated process, strong labour force, venturing into a new market, strong social media presence, huge product portfolio, and a strong brand image.
Its weakness is seen in less investment in R&D, having many rented properties, having a lot of inventory, issues regarding cash flows, and failed mergers.
Its opportunities are seen in increasing its online presence, getting into social media platforms, getting more new customers, and having a skilled workforce. It considers a threat from competitors, fluctuating exchange rates, and many new brands.
Liked this post? Check out the complete series on SWOT