Complan is a powdered milk-based drink that was launched into the market by Glaxo.The brand is currently owned by Danone and is sold in variants like Complan Growth Plus, Complan Memory, and Complan NutriGro. The variants are available in flavors like chocolate and the basic version of Complan has many unique flavors like pasta badam, strawberry, kulfi etc.
Complan which essentially targets growing children has been one of India's most trusted brands since it is positioned as an additive which can boost immunity, enhance growth, improve memory and learning and provide balanced nutrition. The powder which is pitched against Horlicks is also one of India's market leaders in the milk powder category.
Strengths in the SWOT analysis of Complan
The following are the strengths of Complan:
Strong positioning: Complan which stands for complete planned food, positions itself as a nutritional supplement with 23 vital nutrients that are essential for growing children. In addition to nutrition. Complan also claims to boost memory, growth, and immunity as well.
Focus on Indian flavors: Quite unlike competitors like Bournvita or Maltova, who have only chocolate flavored milk additives, Complan took to Indian flavors which not just are well accepted but also help to differentiate the brand. Some of the flavors thus introduced like Kulfi or Kesar badam are popular not just with kids but also with adults.
The clear understanding of the customer: Complan has been able to understand the need of the customer clearly and thus realized that mothers who feel that their kids are undernourished are a vulnerable group. The drink has exploited their vulnerability by offering them an alternative that ensures faster growth and better memory as well as complete nutrition for their kids.
Moving to other target segments: Complan has repositioned itself as a nourishment option and the brand currently target adults with a hectic lifestyle like housewives and busy professionals, expectant and nursing mothers, older people and sports professionals.
Reliability of the brand: Taking the brand one step ahead, Complan has been trying to use clinical proof for all its claims through testing of ingredients and comparative researches about the product being superior to similar products offered by competitors.
Iconic Presence: Complan has been in the market for many years now and from their iconic " I am a Complan Boy, I am a Complan Girl " advertisement they have been enjoying the goodwill and trust of the Indian customer. This has made them popular in spite of newer brands entering the market.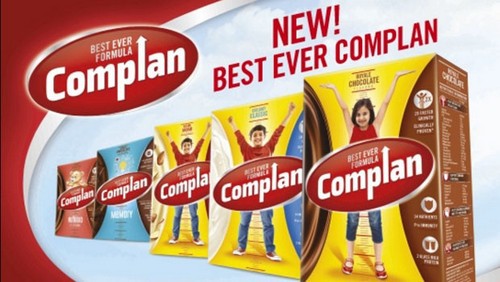 Weaknesses in the SWOT analysis of Complan
Some of the key weaknesses of Complan are :
Falling market share: During the early years of its launch Complan was the second biggest player in the market after Horlicks. However recently the brand has been pushed to the sixth place with other brands like Borunvita and Boost going higher up on the list.
Taste Issues: A fall in the sales of the brand triggered a research into the issues in the brand by Danone which revealed that some children disliked the taste of Complan since it had a medicinal taste. This is probably one weakness that will affect the appeal of the brand amongst the target audience.
Increasing list of needs: With every competitor increasing the number of benefits that their brands offer Complan now needs to cater to a growing list of needs. Earlier a flavored powder could just be positioned in terms of taste but today there are more aspects to cater to such as complete nutrition, balanced diet, memory, strength, and stamina which are the selling points of other competing brands.
Opportunities in the SWOT analysis of Complan
Some of the opportunities include :
Focus on growth needs: With increased competition and more awareness of the need for a balanced diet, mothers are more concerned about the health and nutrition needs of their children and whether their diet is balanced. There are also a lot of kids who are fussy and mothers with less time to manage the nutrition needs through food. These are all soft targets for flavored milk powders.
Importance of extracurricular activities: The world is competitive and parents expect their children to perform well in both curricular and co-curricular activities. They feel that their kids need extra nourishment for the extra effort to be put into these things and this creates a need for additives like Complan in their regular diet.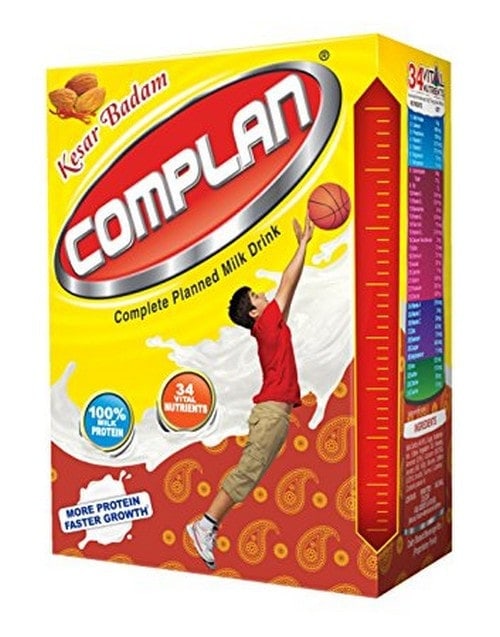 Threats in the SWOT analysis of Complan
Some of the threats include:
Competition: Some of the major competitors of Complan are Horlicks, Boost, Bournvita, Pediasure, and Maltova.
Liked this post? Check out the complete series on SWOT