Snickers is a brand name and a chocolate bar made by the American company Mars, Incorporated. It is made up of nougat topped with caramel and peanuts, enrobed in milk chocolate. It was introduced in the year 1930 and has annual global sales of $2 billion currently. Here is the SWOT analysis of Snickers.
Strengths in the SWOT analysis of Snickers :
1) Strong Brand Name – Snickers has maintained its brand value over the decades. The name in itself is enough to sell and does not need any product introduction.
2) Efficient Distribution – The sales and distribution network is good enough to maintain the necessary inventories all across the selling points.
3) Attractive Packaging – The signature brown colored packaging with Snickers written in capital bold plays an important role in maintaining the presence of the product in people's minds.
4) Great Taste – The unique taste of caramel, peanuts with milk chocolate is another offering of Snickers which helps in keeping the customer attached to the product.
5) The sponsor of major events around the world – Snickers have been a sponsor in major events all over the world like Olympics 1984, FIFA World Cup in the 90s, and many more. This has helped the brand in establishing Snickers as a popular brand name all over the world.
6) Unique Selling Proposition – Unlike other chocolate bars, Snickers have been able to establish itself as a food item needed when someone is hungry. This places the product very uniquely in people's minds.
7) Nutrition – Due to its advertising as well as content of the snickers bar, the product is known to be a good nutrition item especially for body builders and people who work out.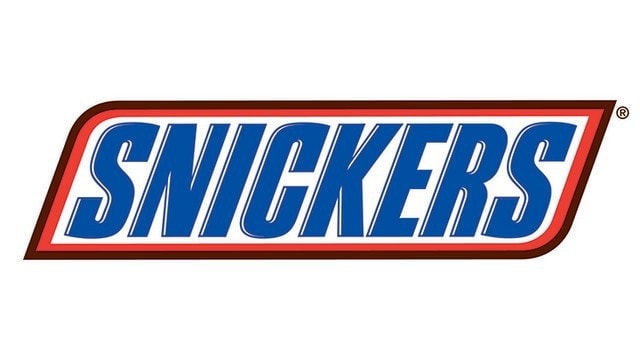 Weaknesses in the SWOT analysis of Snickers :
1) Considered as Unhealthy Snack – The bar contains high calories which are negative aspect of today's health-conscious generation. It was considered as one of the unhealthiest desserts due to the high-calorie value that it contains.
2) Limited Portfolio – The brand has very limited portfolio products which keep it at a high risk in today's volatile market.
Opportunities for the SWOT analysis of Snickers :
1) Tapping New Markets – Though the brand is widely available in more than 40 countries yet there is a huge opportunity available to further expand in the remaining more than 100 countries.
2) Organized distribution in growing cities – They can focus on the product requirements in the growing smaller cities and have an organized distribution channel to be available in retail chains and small shops as necessary.
3) Strive for more variety and gift packages – They should go for more varieties and innovative products in the chocolate space. Also, with growing demand, the gifting domain needs to be tackled to increase the market share.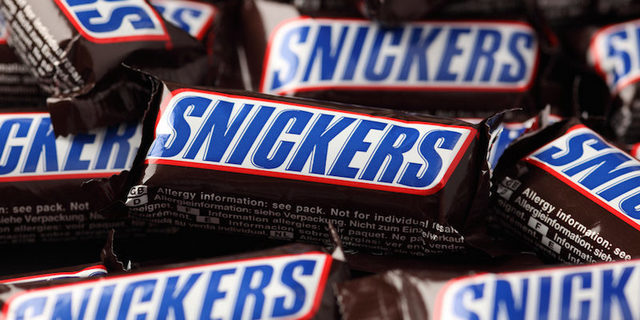 Threats in the SWOT analysis of Snickers :
1) Strong Competition – There are strong competitors like Cadbury, Nestle, and much more available in the industry. All of these are always imposing a threat which demands a continuous innovation in products, advertising, and execution.
2) New Generation is health conscious – Being a high-calorie product, the health-conscious population will never choose such a product. It becomes important to come up with a solution to this threat as soon as possible.
3) Ever increasing labour costs – This is a constant problem for any manufacturing industry. The labour costs are increasing at a very fast pace which needs to be taken care of on a regular basis.
Liked this post? Check out the complete series on SWOT