Diageo is a beverage company located in the United Kingdom and is one of the market leaders dealing in spirits and beer. The company sells around 200 brands of alcoholic beverages including beer in more than 180 countries across the world. Some of their popular brands include  Smirnoff Vodka, Johnnie Walker, Baileys, Guinness, Captain Morgan, Crown Royal etc.
The company was also the owner of the world's largest distillery unit second only to the Chinese brewer Kweichow Moutai. The company which was formed in the year 1997 from a merger of Guinness and Grand Metropolitan,  registered an annual turnover of 16 billion pounds in the year 2016 and employs around 33,000 people.
Strengths in the SWOT analysis of Diageo
The following are the strengths of Diageo:
Market Leadership: In the global alcoholic market which is estimated at 183 billion USD the market leader is Diageo with popular brands across a variety of liquor categories and a market share of around 28 %.
Top brands: Out of the world's top 20 brands of spirits 8 brands are owned by Diageo. Some of these popular brands include Smirnoff Vodka, Johnnie Walker, Baileys, Guinness, Captain Morgan, Crown Royal etc.
High investment in advertisements: Diageo is one the world 's biggest advertisers and has been associated with innovative advertisements which won a lot of accolades. Their advertising budget for the year 2016 was 360 million USD.
Long-term perspective: Diageo through a relatively new company has the brand which is vintage some of which have been in existence for more than 350 years. Most of the company's decisions have been taken from a long-term perspective and their strategies are directed towards the creation of shared value.
Geographical reach: One of the core strengths of Diageo is their wide geographical reach.The brand has the presence in more than 180 countries which are divided into 21 geographical regions. 43% of Diego's businesses are in emerging economies which is where new opportunities are emerging.
Presence across price points: The brewer has the presence across multiple price points and deal in various types of liquor like vodka, rum, whiskey and beer ensuring that they have something for all types of customers.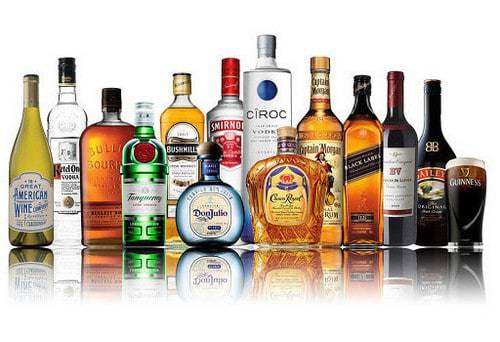 Weaknesses in the SWOT analysis of Diageo
Some of the key weaknesses ofDiageoare :
Poor presence in wine: In Europe and the UK the demand for wine is higher than other types of alcohol.However, Diageo does not own popular brands of wine which adversely affects their business in those markets.
Low penetration: In comparison to local players though Diageo is focusing on emerging economies it is losing out. Developed economies like Europe and USA are stagnated in the alcoholic category and the only hope are on the emerging economies.
High costs: Diageo also faces numerous challenges in managing costs since procurement of licenses, legal formalities as well as distribution demand high levels of investment from the company.
Brexit: Diageo got into a lot of financial trouble from Brexit and related trade restrictions since most of the Scotch whiskey which makes up more than 25 % of their global business is manufactured in the United Kingdom.
Opportunities in the SWOT analysis of Diageo
Some of the opportunities include :
Retail consumption: In comparison to earlier days when customers preferred to drink in bars or pubs there is a change of trend. Today many customers drink at home especially in emerging economies where retail consumption of liquor is on a rise.
Growing awareness: There is a growing awareness regarding various types of alcohol across the world and people are more aware of global brands and prefer to serve well-known brands of alcohol at home or ask for specific brands when they go to bars or pubs. Global companies like Diageo can benefit from this growing awareness.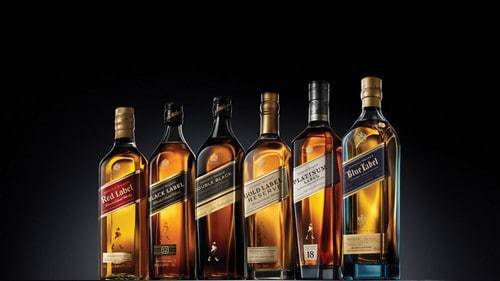 Threats in the SWOT analysis of Diageo
Some of the threats include:
Competition: Some of the major competitors of Diageo are Sab Miller, Anheuser Busch, Carlsberg and UB Group.
Health concerns: The customers of alcohol are concerned about the ill effects of consumption of the drink and this is likely to affect the sale of hard liquor in future.However, in certain cases, this may emerge as an opportunity for premium brands since people prefer to spend on known brands that low-quality ones when they choose to consume alcohol.
Regulatory framework: There is a stringent regulatory framework in most countries regarding the sale and consumption of alcohol. Most liquor companies find it immensely challenging for breaking these legislative barriers and this is a challenge that even Diageo faced.
Liked this post? Check out the complete series on SWOT