Deloitte Touche Tohmatsu Limited is commonly referred to as Deloitte is a Professional Service industry that was formed during the year 1845 and is headquartered in London, United Kingdom.
The various services that Deloitte is into, our Audit, Tax, Management Consulting, Financial Advisory, Risk Advisory, and Legal. Deloitte provides these services to more than 286200 professionals across the world.
Deloitte is a popular brand where many thousands of enthusiastic professionals in independent firms across the world work together to provide their various services to select clients.
These firms are members of Deloitte Touche Tohmatsu Limited, which is a UK company limited by guarantee DTTL. Each of the DTTL member firms provides various services in a geographic area and abides by the laws and regulations of the specific country which it operates.
Each of the DTTL member firms is structured in agreement with the national laws, customary practice, regulations, and other factors. It may secure the provision of professional services by means affiliates, subsidiaries, and other related entities.
Every DTTL member might not be able to provide all the services as certain services may not be available to attest customers under the various rules and regulations of public accounting.
Being a recognized leader of top talent, the company strives to be an organization where people can thrive by having a focus on development, well-being, and flexibility. The company hires people who are among the best and the brightest in the business.
Deloitte has its business operations in more than 100 locations that include China, Hong Kong, and India. During the year 1990, Deloitte has started operations in India and at the same time as another large auditing firm KPMG.
In India, the regulations of ICAI do not allow foreign firms to perform audits in India. Due to this, Deloitte carries out audits in India with the name CC Chokshi & Co., which is an existing audition firm.
About Deloitte
Type: Professional services network.
Industry: Accounting, consulting, and advisory.
Founded: 1845.
Founders: William Welch Deloitte.
Headquarters: London, England.
Area served: Worldwide.
Current CEO: Joe Ucuzoglu.
Number of employees: 330,000+.
Major products: Audit, consulting, financial advisory, risk advisory, tax, and related services.
Through this article, let us discuss the SWOT analysis of Deloitte. 
Strengths in the SWOT Analysis of Deloitte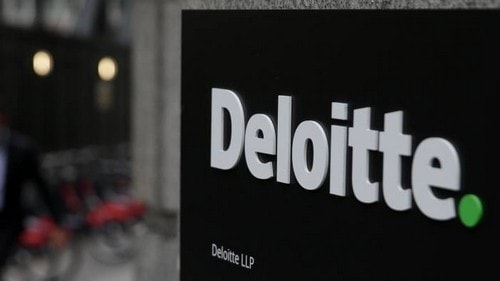 Business Deals – Deloitte has been a popular approach to clients by means of business-led and IT-enabled. This will enable them to serve the customers better.
Huge Area of Expertise – Deloitte provides various kind of services. They are into Audit, Tax, Management Consulting, Financial Advisory, Risk Advisory, and Legal. Deloitte provides these services to more than 286200 professionals across the world. Deloitte is the best of consulting and advisory.
Global Presence – Deloitte has its presence in about 150 countries and is recognized for its world-class services. It has an extensive global presence with many expert clients.
Amongst the Top Four – Deloitte stands among the Big Four professional services firm that is a great strength to the company.
Huge WorkForce – Deloitte sees more than 240,000 people are working for them. The employees are experts in various areas that will meet the goals of the business.
Sponsorship – Deloitte brand has an exclusive sponsorship deal with various global events. With this, they tend to gain more visibility in the market. It serves as an official professional services sponsor for the United States Olympic Committee ever since the year 2009.
Strong Advertising – Deloitte has a strong focus on advertising to repeat its strong brand presence in the consulting domain.
Customer Centric Approach – Deloitte's approach to its services are customer-centric. It has increased customer loyalty and CLV. It also has customer loyalty programs. It has better employment environment and management-led shift in culture.
Broad Enterprise Innovation – Deloitte focuses on various technology innovation and integration of Microsoft Dynamics. It has a dedicated online marketing campaign.
Research and Development – Deloitte has increased funding to Research & Development. Due to this, it has been able to produce various services and products to the customers.
Awards and Recognition – Deloitte has received many awards and recognition. During the year 2019, Fortune magazine has ranked Deloitte as one of the best companies to work for. Bloomberg Business has constantly named Deloitte as the best place to start a career.
Weaknesses in the SWOT Analysis of Deloitte
Intense Competition – There are many competitions for Deloitte and hence has limited market share growth.
Disputes – There were various disputes and legal issues for Deloitte that has spoilt the brand reputation for Deloitte. This is a huge weakness for the company.
Litigation and Regulatory Action – Deloitte has into the lawsuit and had to settle it with charges to Adelphia Communications, Canadian Bar Association, Livent, and Standard Chartered.
Controversies – During the year 2011, Deloitte was commissioned by the tobacco industry to accumulate a report on illicit tobacco.
E-Mail Hack – During the year 2017, Deloitte suffered a cyber attack that had broke the confidentiality of the clients. This has become a great weak point for the company.
Opportunities in the SWOT Analysis of Deloitte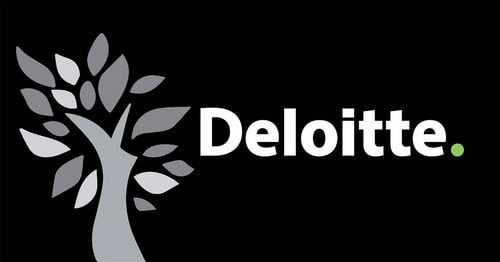 Finance and Audit Expertise – As Deloitte has expertise in financial and audio expertise, it could help in global financial services.
Mid-Market Businesses – While Deloitte has its various products and services in place servicing many customers; it can venture into mid-market business. This provides a lot of opportunity for the company.
Small Firm Acquisition – On acquiring a small firm, Deloitte could extend its business further. This would provide more opportunity for the company to expand.
Expand it's Business Operations – Deloitte can expand its market to People-Predicting Analytics. This sees a huge opportunity for them.
Threats in the SWOT Analysis of Deloitte
Strong Competitors – There seems to be a lot of competitors in the market. When there is still competition from the existing industry players. This will eventually tend to reduce the market share for Deloitte.
Currency Fluctuation – Where there is currency fluctuation, there seems to be a hit in the international projects. This is a serious threat to the business.
Knowledge Centers – When companies set up their own knowledge centers, this could impact the business of consulting firms.
Start-up Companies – Many start-up companies penetrating the market can also be a threat to the company's business.
Many Legal Issues – Many legal issues and lawsuits harm the brand image of the company.
Liked this post? Check out the complete series on SWOT