Tropicana is a fruit beverage company owned by PepsiCo. Tropicana is a 60-year-old brand and has developed a strong brand image as a substitute to natural juices. PepsiCo acquired PepsiCo in 1998 and since the Tropicana's distribution around the world has improved tremendously. Tropicana is renowned for the quality of fruits used to make the juice.
Strengths in the SWOT Analysis of Tropicana :
Strong Brand Image: Tropicana has created a strong brand image for itself and has positioned itself as a substitute for fresh juice. Tropicana has been successful in creating a strong market for itself.
Strong credibility: Tropicana is a 60-year-old brand and has successfully expanded around the world. It has been able to garner credibility around the world and has created a strong customer base for itself.
Global Presence: Tropicana, being a PepsiCo product drives on its global presence and is currently present in over 60 countries around the world and is continuously on the lookout for geographic expansion.
Healthy options: The identity of Tropicana is health oriented and is a healthier alternative to aerated drinks. The number of health conscious people around the world is increasing and thus it is an advantage for Tropicana.
Strong distribution: Tropicana, as a product requires special attention during distribution. This is where PepsiCo helps Tropicana tremendously. Since the tome Tropicana has been acquired by PepsiCo, the distribution has improved tremendously.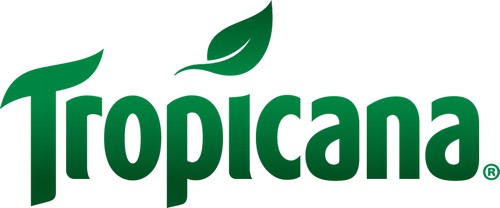 Weaknesses in the SWOT Analysis of Tropicana :
Considered Costly: Tropicana is considered to be costly as compared to local products or aerated drink, in the same quantity. This reduces market share and limits customer base.
Reduced Quantity: Instead of increasing price of products, Tropicana resorted to reducing quantity of product to about 8-10%. This also creates an image of a costly brand.
Low Rural Penetration: Packaged Juices are difficult to distribute and are more dependent on higher margins than mass sales. This resists Tropicana to penetrate more in rural.
Opportunities in the SWOT Analysis of Tropicana :
Increasing Health Consciousness: Health awareness around the world is increasing which creates the great opportunity for Tropicana to take advantage of. A transitional shift from aerated drinks to healthier drinks is expected to happen.
Focus on low-calorie drinks: flavorsTropicana has introduced No Pulp as a product with 50% less sugar. Tropicana should focus more on low-calorie products by including flavours and increasing penetration.
More variants: Tropicana has many variants under its arsenal but most of them are common from the competitors. Tropicana should look to bring out more fruit flavors which are not easily available.
Tie-ups with Hotels and restaurants: Tropicana can look for tying up with large chains of hotels and restaurants which will help increase its awareness and revenues.
Increasing consumer spending: Consumer spending especially in the emerging markets is increasing with increasing disposable incomes. Tropicana is well positioned to benefit from any demand created.
Threats in the SWOT Analysis of Tropicana :
Presence of Fresh Juice Joints: Fresh juice is still more preferred than packaged juice. There is high local competition with fresh juice joints ion the market. This reduces market share of Tropicana.
Promotion of healthy products may affect PepsiCo's other products: PepsiCo's major products are its aerated drinks brand which include Pepsi, Mountain Dew and 7Up etc. Promoting consumption of healthy products may backfire in the sales of its major products.
Intense competition: Tropicana faces intense competition from many competitors around the world. Its major competitors are Minute Maid, Saints, Del Monte Juices and Real Juice etc. High competition enforces pricing wars and limits market share.
Liked this post? Check out the complete series on SWOT