Tupperware Brands Corporation is a global company which has 7 different brands under its name which are Tupperware, Avroy Smith, BeautiControl, Fuller Cosmetics, NaturCare, Nutiments and Nuvo. Tupperware is globally renowned for direct selling of its products through an independent sales force. The company is based out of Orlando, Florida.
Strengths in the SWOT Analysis of Tupperware :
Strong Brand name in the food storage solutions market: Tupperware has been able to generate immense credibility globally in the food storage solutions industry. The company has a strong brand equity and recall which has made it the most popular brand in the industry.
Direct selling approach: Tupperware has a strong network of direct selling its products in both the categories, i.e. food storage as well as beauty products. With the direct distribution model, it has a strong sales force which has been one of the strengths of Tupperware.
Strong Global Presence: Tupperware has a very strong global presence being operational in over 100 countries. Tupperware has identified the potential in the emerging markets and has penetrated in the emerging markets in the last decade. Tupperware has successfully diversified its global presence to reduce business risks of overdependence on certain markets.
Wide product portfolio reduces business risks: Tupperware has 7 different brands under its portfolio. The brands are Tupperware, Avroy Smith, BeautiControl, Fuller Cosmetics, NaturCare, Nutiments and Nuvo. While Tupperware being in the food storage solutions industry, other brands are cosmetics brands present in niche segments.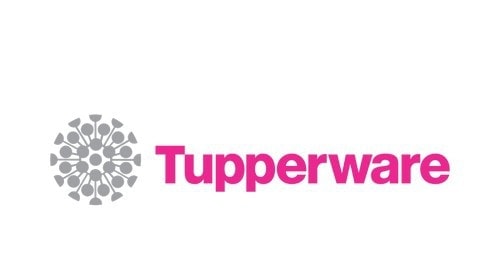 Weaknesses in the SWOT Analysis of Tupperware :
Decrease in Sales from developed countries: Tupperware has experienced a drop in sales from its most established markets like Western Europe and North America. The decrease in sales from certain markets reflects heavily on overall sales of Tupperware and thus it has a bad impact on Tupperware's revenue growth.
Expensive Products: Tupperware offers quality and credibility of a brand. This makes Tupperware's products expensive and thus other local brands take advantage of the situation by offering lower priced low-quality products.
Opportunities in the SWOT Analysis of Tupperware :
New Product launches: Tupperware has been extending its product line by launching new products under its armory. It recently launched Microwave Pressure Cooker and Rice Dispenser in the storage category. Similarly, its cosmetics brands are also bringing out new products to the market. These new product launches are increasing revenue for Tupperware.
Growth in Cosmetics market in the emerging countries: With improving lifestyle and increasing disposable incomes in the emerging markets, Consumption in the cosmetics market is growing. The market has grown at a CAGR over 8% in the last 5 years and is expected to continue the trend in the years to come.
Threats in the SWOT Analysis of Tupperware :
Competition with Local players: In the food storage category, Tupperware competes with various local players across all markets. The local products offer lower priced products and also gain local popularity.
Strong competition in Cosmetics Industry: The Cosmetics brands of the company compete with globally renowned companies like L'Oreal, Procter & Gamble, Unilever and Avon Products etc. Such strong competition affects market share and induces pricing pressure in the industry.
Counterfeit Products: Counterfeit products of same brands affect the sales and impact brand name. Counterfeit products of Tupperware are in abundance which affects the brand name of Tupperware.
Liked this post? Check out the complete series on SWOT