One of the leading players in global logistics, United Parcel Service popularly known as UPS is a multinational courier and parcel services headquartered in the US. In addition to logistics, UPS also offers supply chain management solutions.
Though the core business of UPS is logistics the business operates in a number if related domains through their subsidiaries  UPS Airlines which is a cargo airline, Freight trucks under UPS Freight and packing and shipping operations under UPS Store. The parcel services company has operations in Asia Pacific, Africa, Europe, and the Caribbean.
Through a host of subsidiaries, UPS has made itself capable of handling end to end supply chain management and logistics. The largest parcel services company in the world, UPS employs around 444,000 people with around 362,000 people in the US and 84,000 outside. The company registered an annual turnover of USD 66 billion. 
Strengths in the SWOT analysis of United Parcel Service
Strengths are defined as what each business does best in its gamut of operations which can give it an upper hand over its competitors. The following are the strengths of United Parcel Service :
Network: United Parcel Services has been able to reach out to most corners of the world through its widespread network and a long list of subsidiaries making it the world's largest logistics company. This network and the direct control that UPS has over it makes it one of the strongest players in this industry.
Target segment: Quite unlike its competitors who do not have a clear target segment, UPS primarily targets business customers. In fact, the company has a lot of tie-ups with business and acts as their logistics partner. This helps them own a more sustainable business model and focus on the limited set of customers while getting more business value.
Technology: UPS is one of the biggest spenders on technology and the company invests around USD 1 billion on technology annually, with around 4700 employees. The key technology areas include supply chain management, customer relationship management, and order tracking a delivery.
Streamlining of processes: UPS has always focused on streamlining processes that are focused on the customer. The processes are re-engineered continuously in accordance with changing customer behavior patterns, technology trends, and logistics. Some of the processes where the company has been focusing on include order tracking, customs clearance, customer engagement and invoicing. The processes are checked thoroughly from end to end and re-engineered on a regular basis.
High customer engagement: UPS provides facilities for customers to avail all the services that they offer electronically. Their online platform helps the customer track the order, interact with a customer service executive round the clock through a toll-free number or understand order status through an integrated voice response.
Smart Logistics: UPS has to its credit the International Shipment Processing System which uses techniques like smart scanning, real-time delivery tracking, order management, logistics planning etc.
Focus on supply chain and freight: UPS acquired Coyote recently which in turn has helped the company to ramp up their operations in supply chain domain and also improve their freight management strategies.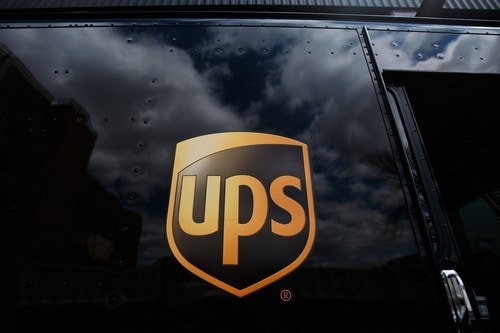 Weaknesses in the SWOT analysis of United Parcel Service
Weaknesses are used to refer to areas where the business or the brand needs improvement.   Some of the key weaknesses of UPS  are:
Poor revenue management: With more and more customers choosing to spend on online shopping, the revenues of United Parcel Services have dipped. The capital spending had to be increased and the investment in infrastructure had to be improved. This poor revenue management has been the major weakness of United Parcel Services.
Management of traffic: United Parcel Services has been facing a lot of challenges in managing traffic. As the company expanded they faced new challenges in tracking as well as invoicing of orders. The margins from logistics were reduced significantly because of the spending on traffic management.
FedEx: The biggest competition for United Parcel Services has always been FedEx. Currently, FedEx has around 49 % market share of the express market and UPS has only 36 % of the express market. UPS has always been trying to compete with their nearest competitor and to secure a higher market share which in turn is diverting their interest from other areas.
Opportunities in the SWOT analysis of United Parcel Service
Opportunities refer to those avenues in the environment that surrounds the business on which it can capitalize to increase its returns. Some of the opportunities include:
New and emerging ideas: Logistics is a very innovative market and there are a number of emerging trends such as logistics outsourcing, crowdsourcing, RFID, and 3 D printing. Each of these emerging areas may be creating a scope for new markets.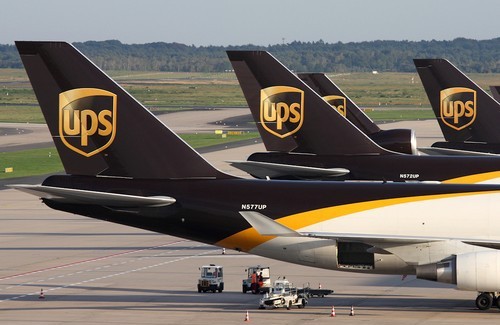 Threats in the SWOT analysis of United Parcel Service
Threats are those factors in the environment which can be detrimental to the growth of the business. Some of the threats include:
Competition The main competitors of United Parcel Services are FedEx,  Gati, United States Postal Services, DHL, and Canada Post.
Liked this post? Check out these detailed articles on
Topic of SWOT of Brands
Alternatively, check out the Marketing91 Academy, which provides you access to 10+ marketing courses and 100s of Case studies.