The SWOT of IPL discusses the strengths, weaknesses, opportunities and threats of the Indian premier league. The Indian premier league is based upon the 20-20 cricket game format.
Strengths
The Indian Premier League (IPL) is based upon the Twenty20 cricket game which should be completed in 2 ½ hours. That means that is fast-paced and exciting, and moreover it can be played on a weekday evening or weekend afternoon. That makes it very appealing as a mass sport, just like American Football, Basketball and Soccer. It is appealing as a spectator sport, as well to TV audiences.
The IPL has employed many people in different ways this has helped in maximizing the revenues. The more unified the sport, the more successful it is.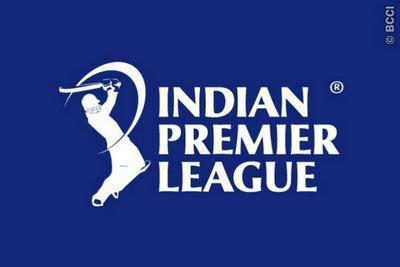 Weaknesses
Twenty20 has been so popular that it could replace other forms of cricket.
Stakes are very high! Some teams may not weather short-term failures and may be too quick to get rid of key managers and players if things don't go well quickly. Famously, Royal Challengers Bangalore (RCB) sacked their CEO Charu Sharma for watching his team lose 6 from their first 8 games.
Some teams have overpriced their advertising/sponsorship in order to gain some short-term returns (e.g. Royal Challengers), and some sponsors are moving their investment at more reasonably priced teams.
Opportunities
Since it has a large potential mass audience, IPL is very attractive as a marketing communications opportunity, especially for advertisers and sponsors.
The league functions under a number of franchises. Each franchisee is responsible for marketing its team to gain as large a fan-base as possible. The long-term success of all of the franchises lies in the generation of a solid fan-base. The fan-base will generate large TV revenues.
Different fans will pay different amounts to watch their sport. There will be corporate hospitality, season tickets, away tickets, TV pay-per-view and other ways to segment the market for the IPL.
There is a huge opportunity for merchandising e.g. sales of shirts, credit cards etc. Grounds can also sell refreshments and other services during the games.
Marketers believe that the teenage segments need to be targeted so that they become the long-term fan-base. The youth market may impress on their parents that they want them to buy their club's merchandise on their behalf – as a differentiator or status symbol.
Franchise fees will remain fixed for the up until 2017-18, which means that the investment is safe against inflation which is traditionally relatively high in India.
Threats
BCCI can generate determines long-term viability of the league. If the level of competition drops, then revenue will fall. For example, if the top names in cricket cannot be attracted to India, the appeal of the game will fall.
If the franchisee's fan-base does not generate income then they may not have the cash to pay the salaries of the best players. However, if you invest in the best players and they do not win the trophies, then you may not see a return on your investment. It won't be a quick return on investment – so owners need to be in it for the long-term.
Franchises are very expensive. The most expensive franchise – Mumbai Indians – was bought by Mukesh Ambani for $111.9 million, whereas the lowest priced franchise – Rajasthan Royals was picked up by Manoj Badale for a mere $67 million.
The most highly priced teams may not be those that have the early success. Revenues will come from the most highly supported teams.
Liked this post? Check out the complete series on SWOT