One of Canada's biggest eatery chains Tim Hortons is known for their coffee and donuts.The cafe chain which was founded in the year 1964 at Hamilton, Canada currently has a total of 4712 restaurants in around 9 countries across the world. In addition to coffee, Tim Horton also has in its menu breakfast options, tea, specialty hot and cold beverages, soups, sandwiches, wraps, salads, and sides.
Positioned as Canada's favorite coffee, Tim Hortons is famous for their lattes as well as they are made to order drinks. Tim Hortons is also Canadas biggest fast-food restaurant and from the year 2014, it has been a fully owned subsidiary of Restaurant Brands International. The quick-service restaurant chain registered an annual revenue of  3 billion USD in the year 2016 and it currently employs more than 100,000 people across the world.
Strengths in the SWOT analysis of Tim Hortons
The following are the strengths of Tim Horton: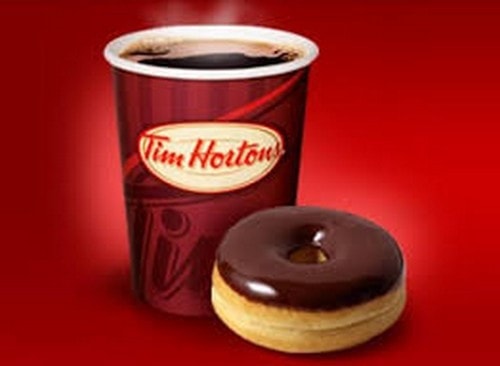 Weaknesses in the SWOT analysis of Tim Hortons
Some of the key weaknesses of Tim Hortons are :
Poor presence in extreme ends of the spectrum: Tim Hortons is a player in the mid-segment but hardly has any market leadership in the premium segment which is completely owned by Starbucks or in the economy segment which Mac Donalds rules. This will affect the future growth prospects of the brand.
Loss of Focus: Tim Hortons was coffee and donuts brand and when it realized that its competitors are moving into other categories it started introducing smoothies, soups and specialty drinks which was not its core area of expertise.This has affected the overall branding of the company.
Failed launches: In an attempt to survive the stiff competition in the market, Ti m Hortons tried to get into the lunchtime snacks domain through a series of new launches like the Extreme Italian sandwich and the crispy chicken sandwich. But it was a very late entrant into a market where established players like KFC, Burger King or Mac Donalds had a successful fan following.
Inability to succeed in foreign markets: Though Tim Hortons continues to be a roaring success and one of the top brands in Canada, it has been a complete failure in replicating the same level of success in other markets.
Opportunities in the SWOT analysis of Tim Hortons
Some of the opportunities include :
Favorable Consumer Behaviour trends: Trends like the increase in per capita income, more women in the workforce, rural to urban migration, high level of employment, more education, increased usage of the internet etc have all made people more aware of global cuisines and favor consumption of global food like coffee and donuts. This is a trend that favors coffee chains like Tim Horton.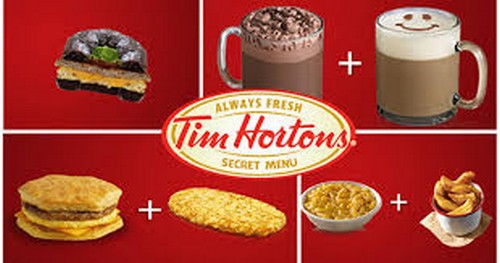 Threats in the SWOT analysis of Tim Hortons
Some of the threats include:
Competition: Some of the major competitors of Tim Horton are Starbucks, Mac Donald, Subway, Taco Bell and Burger King.
Health concerns: People are conscious and aware of the dangers of eating junk food and thus they prefer to eat home-cooked meals. This is a trend which will dampen restaurant sales in the future.