Sainsbury is a retail brand based out of the United Kingdom with interests in grocery retailing and retail banking. In addition to retail stores that deal in grocery, food and other merchandise the company also operates in domains such as Financial Services, and Property investments. While as part of the retail business the company operates supermarkets and convenience stores.
The Financial services segment has as its subsidiaries Sainsbury's Bank plc (Sainsbury's Bank) while the Property investments segment take care of joint ventures. The company merged with the British Land Company PLC and Land Securities Group PLC recently. The Company owns a network of around  2,000 food suppliers and over 1,000 non-food suppliers.
The Company also has around 15 private label products which it sells through its own set of around  770 convenience stores. The retail stores of the company have a wide variety of merchandise such as groceries, greengrocers, meat and fish, dairy, chilled, bakery, cold storage, food brands and deli, drinks, health and beauty, baby, household, pet, and home. The company registered an annual turnover of 29.1 billion pounds in the year 2017.
Strengths in the SWOT analysis of Sainsbury
Strengths are defined as what each business does best in its gamut of operations which can give it an upper hand over its competitors. The following are the strengths of Sainsbury :
Right expansion moves: From small grocery stores which dealt in the limited range of products the brand expanded to convenience stores which later became supermarkets that deals with a number of merchandise categories that catered to day to day needs of the customer. The supermarket chain is now among the top 4 supermarket brands in the United Kingdom.
Business Philosophy: The business philosophy Sansburys is to help customers live well at less. By following and sustaining a low-cost strategy across all its product categories Sainsburys has been able to attract and retain customers from all income segments many of who are brand loyal and depend on the retailer for their day to day needs.
Opportunity to cater to all types of customers: The retail store has offerings for all types of customers. While their value products cater to the economy segment there are a number of branded and expensive products as well as specialty products which the higher income segment may be looking out for.
Wholesale and retail banking: The financial services division of the retail brand has a number of wholesale banking services as well as retail banking services. While retail banking is an unrelated sector and not one which is commonly followed by competitors and it has helped to diversify the risk across diverse sectors.
Innovative promotion strategies: Most of the strategies for promotion adopted by the brand are highly innovative and ones that pitch the brand directly against the competitors. One of the examples includes Brand Match promotion where each product sold by the brand is compared to other competing brands from Tesco and Aldi which indicates that they are the cheapest.
Coupons: Unlike other retailers who issue coupons just like that, Sainsburys coupons are designed by taking into account research data on shopping behavior collected and compiled from their Nectar Loyalty Card Scheme.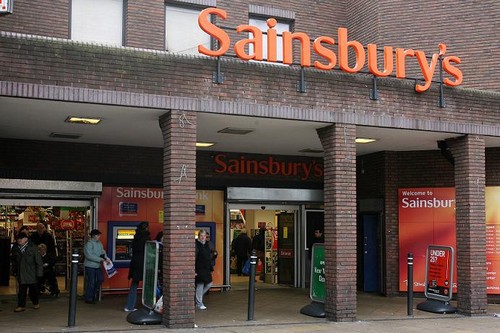 Weaknesses in the SWOT analysis of Sainsbury
Weaknesses are used to refer to areas where the business or the brand needs improvement.   Some of the key weaknesses of  Sainsburys are:
Brand Switching: Like most retail brands Sainsburys also faces a lot of risks from brand switching. In spite of string loyalty programs and promotions. Sainsburys still finds it challenging to retain customers.
Low margins: With growing competition in the retail space and the added risk of online retailers most retailers have lost volumes. In order to attract customers to shop with them, Sainsbury has been trying to cut down costs as well as keep prices lower than the competition which is no longer sustainable.
Growing costs: In addition to procurement costs, the retailer also needs to spend on the shopping experience which is a key differentiator especially for higher income segments. Technologies that support self-service are a basic pre-requisite as well as spacious aisles, multilevel parking, educated and well-informed salespeople etc. each of which is an added expense.
Opportunities in the SWOT analysis of Sainsbury
Opportunities refer to those avenues in the environment that surrounds the business on which it can capitalize to increase its returns. Some of the opportunities include:
Growth in villages: Gone are the days when rural areas were not using branded products. Today branded products across all daily use categories are a must even in villages. This has resulted in a growth of the supermarket culture even in remote villages an opportunity for all retailers.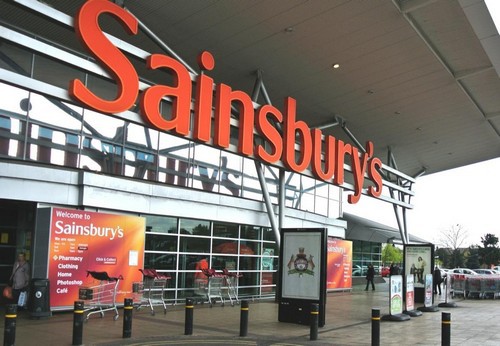 Threats in the SWOT analysis of Sainsbury
Threats are those factors in the environment which can be detrimental to the growth of the business. Some of the threats include:
Competition:  The main competitors of Sainsbury's are Resco, Aldi, Lidl, and Asda.
Liked this post? Check out these detailed articles on
Topic of SWOT of Brands
Alternatively, check out the Marketing91 Academy, which provides you access to 10+ marketing courses and 100s of Case studies.