When Coca Cola's flagship product came under the scanner of being high in calories and sugar the company decided to introduce a sugar fee low calories version of it which they named as Diet Coke. The drink soon grew popular and today Diet Coke is available in many variants the popular ones being Cherry, Lime, No Caffeine, and Splenda.
Though the drink which was introduced contains artificial sweeteners it is considered to be healthier and safer to consume than Coca-Cola. The drink is popular amongst the youth who want to have Cola but do not want to add to their calories.
At the peak, if its life Diet Coke had been sold at almost 30 billion bottles but since 2005 there has been a sharp decline in the sales of all carbonated drinks and that includes Diet Coke as well. Currently, the drink has a market share of 30 % and is at loggerheads for the first place with Diet Pepsi which is its closest contender.
Strengths in the SWOT analysis of Diet Coke :
Strengths are defined as what each business does best in its gamut of operations which can give it an upper hand over its competitors. The following are the strengths of Diet Coke :
Number of Variants: Diet Coke is not just available in the characteristic cola flavor. Today there are a number of variants for it such as Cherry, Lime, Caffeine free and Splenda. This gives the customer more options to choose from.
Low sugar: Coca-Cola is a very popular drink, almost addictive and many choose to not opt for it because it adds to their sugar intake. However, Diet Coke is perceived to be healthier and because it has low sugar it adds lesser calories thereby letting customers substitute it for Coke.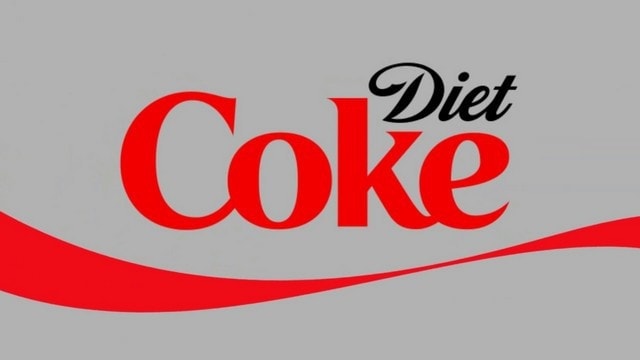 Taste: In comparison to Diet Pepsi which has a more intense taste and flavouring, Diet Coke is lighter and crisper. Customer surveys indicate that many liked the flavour of Diet Coke better than that if its rival.
Huge fan base: Customers across the world are used to the taste of both Coke and Pepsi and both drinks have a huge fan base. Thus Diet version does not need to build a brand name or image for itself but can fend from the fan base of the parent drink itself.
No caffeine version: Yet another allegation levelled against Diet Coke was that it contained caffeine which was also something that could be best avoided. So in order to counter this, the company introduced the zero caffeine version of Diet Coke which was deemed healthier.
Weaknesses in the SWOT analysis of Diet Coke :
Weaknesses are used to refer to areas where the business or the brand needs improvement. Some of the key weaknesses of Diet Coke are:
Artificial Sweeteners: Diet Coke does not have sugar but instead the company was using an artificial sweetener called aspartame. The ingredient was chemical based and was creating an artificial taste which was not very popular amongst customers.
Coca-Colas focus on non-carbonated drinks: Though Coca-Cola gained popularity through Cola they were quick to realize that in a market where people were being increasingly conscious of their health, it was essential to shift focus to healthier drink options. This made them promote juices more than aerated drink which has affected Diet Coke drastically.
Poor substitute: Quite contrary to the belief that diet soda could substitute soda it was proven that people who wanted to drink a Coke would be satisfied only through the original and that the diet version was a poor substitute. The diet version was thus an independent drink and could not substitute the original or win hearts of Coke loyals.
Opportunities in the SWOT analysis of Diet Coke :
Opportunities refer to those avenues in the environment that surrounds the business on which it can capitalize to increase its returns. Some of the opportunities include:
Concern about health: The growing concerns on increase of weight and obesity are making people prefer low calorie and diet versions of aerated drinks. Though they may not be able to compete with juices or healthier non-aerated options they have an upper hand in the aerated drinks category.
More impulse shopping: Soft drinks are never a planned purchase and most buyers think of purchasing a soft drink only when they see it on display. The increase in disposable income has increased the impulse shopping behavior of the customer which is causing a direct positive impact on sales.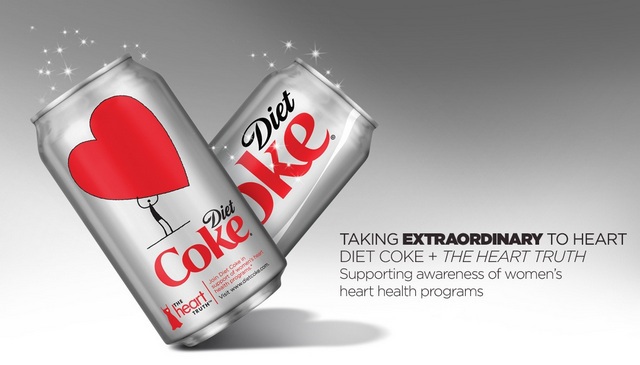 Threats in the SWOT analysis of Diet Coke :
Threats are those factors in the environment which can be detrimental to the growth of the business. Some of the threats include:
Healthy substitutes: Any aerated drink faces the maximum threat from healthy substitutes such as juices, hot beverages or even milk-based drinks.All these are growing in numbers since people often prefer healthy drink options.
Flavor issues: The soft drink manufacturers often try to remove sugar content in their drink by replacing them with artificial flavoring. However, at the end of the day, these artificial flavors change the original taste of the drink with the result that the customer hates the taste.
Liked this post? Check out the complete series on SWOT