Under Armour is an American company that manufactures sports, footwear and casual apparel. The global headquarters is located in Baltimore, Maryland. The stores are located in the major cities of the world like Austin, Hong Kong, London, Mexico City, Munich, New York City, etc.
The brand began with the idea of changing the performance of the apparel game. The brand has begun to sell its product through the Amazon brand Store where it offers more than 330 styles of footwear and clothing in training and running categories.
About Under Armour
Type: Sportswear company Industry: Apparel
Founded: 1996, Washington, D.C., United States
Founder: Kevin Plank
Headquarters: Baltimore, Maryland, United States
Area served: Worldwide
Current CEO: Patrik Frisk
Number of employees: 17,000
Major products: Footwear, Apparel, Accessories,Equipment
Strengths In the SWOT Analysis of Under Armour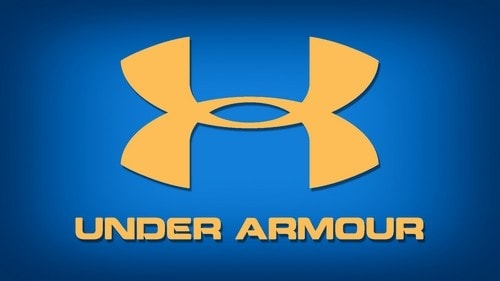 Focus on innovation
The brand has challenged to stay ahead of the competition the industry by lowering their dependence on elastane. Elastane offers stretch, but it holds moisture and increases odor problems; calls for greater strength by growing dry time; wears out faster, and makes many fabrics hard or not possible to recycle.
The new thread texturing techniques and polymer traits removed the need for elastane: the one's products carry out higher, last even longer—and can be completely recyclable. This destiny game-changer for the complete athletic apparel industry.
Focus on community involvement
Under Armour has a sturdy community involvement with packages like UA Give Back with one of a kind branches like UA Power in Pink, UA Freedom and UA Win Global.
It also has active participation in the annual "International Day of the Girl"  and Under Armour played an important role in the event promoting women's participation in sports. Initiatives like these have helped improve the image of the brand.
Collaborations
Music is necessary a part of training. Each step of a run and set of squats is powered by means of music. Under Armour and JBL have collaborated together to create UA® Sport Wireless headphone product line with two new alternatives, UA® Sport Wireless React and UA® Sport Wireless Pivot – Engineered by JBL.
Ultimately, both headphone improvements have been constructed at once from consumer reviews and athlete insights.
Focus on kid's apparel
The brand has been able to create a collection for the young athletes and has effectively worked on the apparel improving their performance. They have created jackets that keep kids warm in every environment.
The underwear collection that includes features like multi-function pockets and stretches for mobility. Key technologies include UA Coldgear, UA Storm, etc that allow sleeves to grow so that it lasts more than one season. The kids' collection is extremely expansive.
Weaknesses In the SWOT Analysis of Under Armour
Limited presence in India
While Nike and Adidas search for stability among their home and international business, Under Armour, has centered on its North American commercial enterprise to try to benefit substantial market share.
Strategy to target rising economies, the organization debuted in India via launching its brand on Amazon Fashion in advance this yr. Like China, sportswear is an excessive growth marketplace in India.
However, the lack of physical stores is not giving a good brand presence leading to unawareness about the brand.
Competition
Adidas has confirmed to be sturdy and putting a growing pressure in the athletic field, stealing market share from Under Armour and Nike. Adidas raised its 2017 guidance in August and said sales grew 26% in North America in its remaining economic region.
Under Armour, weaknesses persist within the U.S., where rivals Nike and Adidas have stolen marketplace share.
Lost Identity
Some enterprise specialists argue Under Armour has lost its identity in the space. The organization has made movements, like participating with rapper A$AP Rocky, but the consumers largely the brand a utilitarian, performance line, made well-known for its compression tees
Opportunities In the SWOT Analysis of Under Armour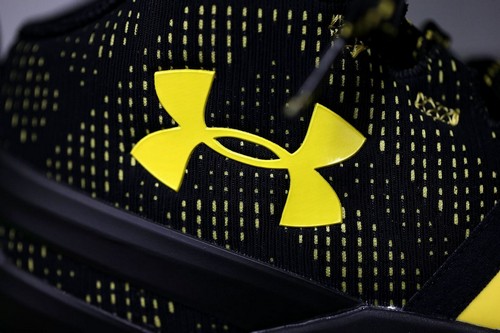 Constant innovation
Under Armour has set up machines to provide athletes a body scan and find the exact fit and size. This allows the athlete to keep away from getting measured as often, but it additionally gives them comments on how their body modifications from season to season.
When all the athlete specs are in their system, they are able to construct custom shoes depending on the sport of competition and reduce waste through extraneous clothing that doesn't in shape and gets discarded. Providing something new to the athletes is gonna make them more loyal to the brand.
Expansion
The brand has the strongest sale in Asia-Pacific region, in which sale was up 35 percent. Additionally, worldwide markets hold strong potential for Under Armour.
In the second one area of 2017, Under Armour's worldwide income grew 57% from the prior-year area, but still represented just 22% of the agency's general sales. Investors can sense confident that Under Armour still has plenty of room to grow out of doors the US.
Threats In the SWOT Analysis of Under Armour
Identity dilution
One drawback of Under Armour promoting a huge variety of products is that its brand image might get diluted. Indeed, performance-oriented apparel is the inspiration of the brand, however nowadays Under Armour isn't always just about ColdGear material and HeatGear T-shirts.
The Under Armour emblem additionally includes stylish sports activities bras, wi-fi headphones, socks, backpacks, and duffle baggage. And even as all of these merchandise increase Under Armour's ability to generate revenue, through the years they may lessen the employer's overall performance-orientated image and competitive advantage.
Changing consumer needs
Consumers wore Under Armour merchandise both at the gymnasium and as a fashion statement, but shifting style trends have eroded the brand's core focus. Under Armour has also developed products for a number of sports that are outside of its center attention, which includes fishing, tennis, and out of doors gear.
It is necessary to be better understand the consumers and identify their exact target customers and create products to cater to them.
Liked this post? Check out the complete series on SWOT