Pedigree Petfoods is a fully owned subsidiary of the confectionery major Mars headquartered in Virginia, USA. Pet food across the world has always been synonymous with the brand Pedigree which is the company trademark name for the dog food it sells. It also sells cat feed under the name Whiskas and is currently the undisputed market leader in both the categories.
A very successful brand the company rose to success because of its strong association with the brand names and also through recommendations from leading veterinary doctors across the world. The Pedigree dog feed is sold invariants such as wet, dry, puppy and senior dog food.
The brand positions itself as the only pet food that provides a wholesome and well-balanced diet to the pet that is simple to consume. The food is essentially in the form of capsules or granules and it can be served as it is or mixed with milk.
Strengths in the SWOT analysis of Pedigree :
Strengths are defined as what each business does best in its gamut of operations which can give it an upper hand over its competitors. The following are the strengths of Pedigree:
Customer Trust: Pedigree through its quality product, credible endorsements, and support for social causes has been able to win the trust of the customer which in turn has resulted in high brand equity.
Deep understanding of customer needs: Pedigree deals with a category of customers who cannot express what they want. So their target is more the pet owner and their perception of what their pets need. Through a very successful positioning of a fast and easy to consume balanced pet food, the brand has been able to define exactly what its customer wants. This is their biggest strength.
Focus on social causes: Pedigree has always been associated with a lot of causes such as massive pet adoption drives, shelters for abandoned animals and free nutrition for stray pets. Their strong support for such causes has strengthened the brand association and one of their strongest campaigns ever is the donation for helping dogs find a home.
Emotional advertising campaigns: It is a well-known fact that Pedigree advertisements often strike an emotional chord in the minds of pet lovers. Through advertisements that focus on the bonding between a dog and its owner the pet food brand has been able to take a place in the minds of its customers.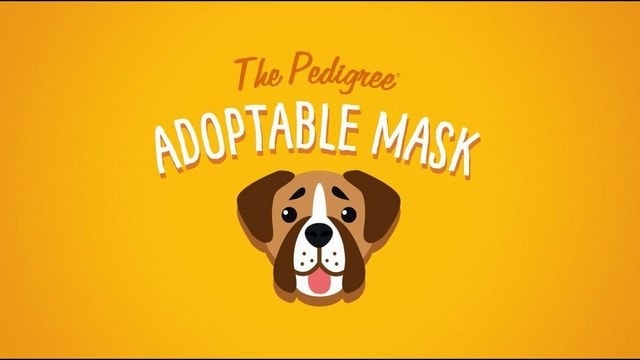 Weaknesses in the SWOT analysis of Pedigree :
Weaknesses are used to refer to areas where the business or the brand needs improvement. Some of the key weaknesses of Pedigree are:
Lack of strong presence in emerging markets: Pedigree has more focus on developed economies in the Europe and USA for its revenues. It is still to establish a presence in emerging economies where it is currently perceived as an expensive option.
Expensive: Pedigree is priced at a higher range and in many countries where the culture of pet food has not established itself people prefer to give food cooked at home to their dogs than invest in expensive store-bought food.
Excessive focus on dog food: Though Pedigree Petfoods is a company that sells pet foods it is synonymous with the dog food which it sells under the same name. Other categories such as cat food which is sold under the name Wiska is not that popular.
Poor customer reviews: The customers are highly critical of Pedigree as well as other pet foods and the company faces a lot of criticism especially in online reviews and social media.
Opportunities in the SWOT analysis of Pedigree :
Opportunities refer to those avenues in the environment that surrounds the business on which it can capitalize to increase its returns. Some of the opportunities include:
Growing demand for pet food: There is an increase in the number of families owning pets. The information overload from the Internet and social media has made people more conscious about the well-being and health of their pets. This has made the customer focus on quality pet foods.
Increasing sales prospects in emerging economies: Countries like India, China and Brazil are going to be the most lucrative markets for pet food in the next decade. The upwardly mobile population and increasing awareness of importance of balanced nutrition will increase demand for branded pet food
Weight Management of Pets: The pet owner has become more aware of the management of weight in pets. When pets are fed regular home cooked food it is difficult to evaluate if they are balanced in terms of calories and nutrition.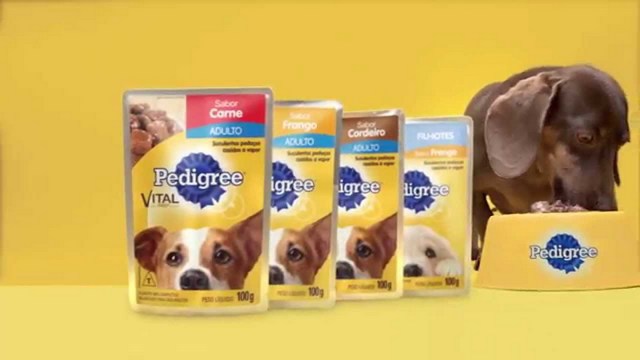 Threats in the SWOT analysis of Pedigree : 
Threats are those factors in the environment which can be detrimental to the growth of the business. Some of the threats include:
The threat of substitution: Pet foods are popular only amongst the urban elite population. For most other regions and demographic types, pet food still continues to be synonymous with home cooked food. Thus this becomes a substitute for pet food since it cheaper and easier to procure.
Competition: The major competitors of Pedigree Pet Food is Nestle Purina Limited and Procter & Gamble Iams. These brands offer stiff competition to Pedigree.
Liked this post? Check out the complete series on SWOT