Sunfeast is the biscuit arm of ITC limited and is manufactured in India and sold in several countries. It has several products which are famous such as Yippee noodles as well as Sunfeast dark fantasy biscuits. Sunfeast majorly targets the biscuits and snacks market.
Here is the SWOT analysis of Sunfeast
Strengths in the SWOT analysis of Sunfeast
Good combination of Mid tier and Mass biscuits – Sunfeast has Glucose biscuits for the mass segments and also has a variant known as Sunfeast marie light. Similarly, it has a range of biscuits targeted towards mid tier and mass segment. The portfolio is deep but not wide.
Dark fantasy range of premium biscuits – In premium biscuits, Sunfeast has the dark fantasy range of biscuits for which they had a fantastic marketing campaign to portray the product as premium. Since its inception, the Dark fantasy range has worked really well in the market considering there are not many premium range of biscuits in Parle.
Sub brand of Sunfeast Yippee – Sunfeast Yippee is the snacks segment concentrated brand which is known for Yippee noodles. Although the taste is good, the brand has not been able to make a major dent in the huge noodles market because of the presence of Maggi, Top Ramen, Chings and Knorr noodles.
Good Products – The products in the present segments are good. Sunfeast has a range of Digestive biscuits, Glucose biscuits, cookies, premium biscuits and noodles, all of which contribute to a good product length.
Fourth largest biscuit brand – In the Indian market, Sunfeast is the fourth largest biscuit brand and is behind Parle, Britannia and Oreo. ITC has many plans to expand its presence in the biscuit market.
Good distribution – The brand comes from the big time FMCG player that is ITC. ITC has presence in multiple industries and is the market leader of the Cigarettes and Tobacco industry. Naturally, distribution is not a problem for Sunfeast.
Deep pockets – Because Sunfeast comes from ITC, the brand has a lot of support in terms of revenue and it can increase its investment as much as it wants because the mother brand has deep pockets.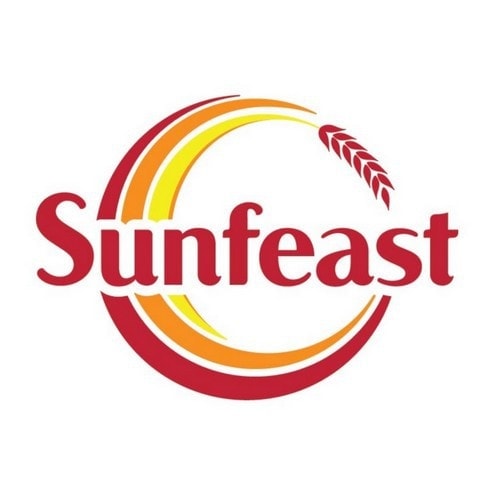 Weaknesses in the SWOT analysis of Sunfeast
Little differentiation – Sunfeast majorly is a market follower and its line of products are generally copies of products which are already present with other brands such as glucose biscuits or marie biscuits. The major differentiation is in Premium category biscuits but it needs differentiation in mid tier and mass segment.
BTL push – Sunfeast being a market follower needs to have an excellent BTL presence which is not the case. Very less BTL marketing and Point of purchase branding is observed by Sunfeast.
No cash cows – Major products are stars in the BCG matrix and all are market challengers or market followers including yippee noodles. ITC is strictly missing a cash cow for the sunfeast brand.
Opportunities in the SWOT analysis of Sunfeast
Product portfolio expansion – The number 1 opportunity for Sunfeast is to increase the product portfolio and launch more biscuit variants especially in the mid tier segment where there is major chance for market penetration. Similarly, in Yippee noodles, it needs to experiment with more recipes which is already being done by Maggi and Chings.
Using the distribution assets – ITC has a lot of distribution advantage and Sunfeast can use this distribution to its own advantage by penetrating the small shop segment and replacing Parle G with Sunfeast brands.
Using ATL and BTL marketing – ATL marketing for brand retention and BTL marketing for brand push is required especially if it wants to uproot the likes of Britannia Marie or Parle G or Good day from the market.
Building brand drivers – Dark fantasy is an excellent brand driver for the brand as it is differentiated and it can be used to promote the brand. Similar brand drivers are needed by Sunfeast to have a higher brand positioning in the minds of the consumers.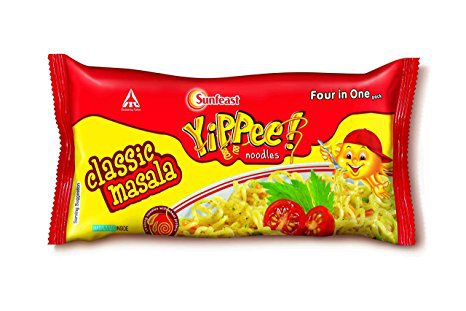 Threats in the SWOT analysis of Sunfeast
Strong competition in Biscuits – Sunfeast faces strong competition in the biscuits segment from Parle, Britannia, Oreo and regional biscuit manufacturers. Moreover there is indirect competition in this segment as well when people opt for some different form of snacks.
Strong competition in noodles – If the competition in biscuits is tough, the competition in noodles sounds insurmountable. Maggi comes from the house of Nestle and has a massive distribution. Chings has fantastic taste and Top ramen is accepted and liked in most urban areas. With such a strong competition present, Sunfeast Yippee is finding it hard to establish itself in the noodles segment.
New entrants and regional players – India is the number 1 biscuit consuming nation and hence biscuit manufacturers from across the globe have its eyes on India. Thus there are regularly new entrants and regional players who make a dent in the market share of Sunfeast. They are a constact threat for Sunfeast.
This was the SWOT analysis of Sunfeast. If you would like to add any further points, please mention them in the comment below.
Liked this post? Check out the complete series on SWOT