Pantene is the ace for the personal care and hair care category of Procter and gamble. It is one of the highest revenue contributing brands for P&G and hence is a star in their BCG matrix. Pantene is known since ages for its stylish range of shampoos which provide nutrition to hair so that your hair become smooth and silky. In this article we conduct the SWOT analysis of Pantene.
Pantene was initially introduced in 1945 in Europe and was an independent brand. But it was acquired by P&G in 1985 and since then it has grown by leaps and bounds due to the deep pockets of P&G. There are many types of pantene hair care products but the 2 underlying product lines are the shampoos and hair conditioners.
Here is the SWOT analysis of Pantene.
Strengths in the SWOT analysis of Pantene
Strong player in the Hair care segment – Pantene is the fourth strongest player in the US and is a billion dollar revenue contributor to P&G. It is present in more then 100 countries and has a fantastic product line with above 100 products in its portfolio. Distribution is one of the strongest points in the SWOT analysis of Pantene. 
Fantastic brand equity – Pantene is known for its brand equity and excellent brand recall in hair care segment. As of 2016, it is the 296th ranked brand in the world overall.
STP was spot on – Pantene was the first mover in the hair care segment and it had fantastic segmentation targeting and positioning. Its segment was the upper middle class and target market was people who wanted shiny and healthy hair. Pantene accordingly used the right marketing to promote its products. It came out with a campaign in the 1980's which said "Don't hate me because i am beautiful" which was an instant hit and people loved Pantene from there on. So the STP plan was executed spot on.
Continous improvement in product line – Pantene keeps improving its product line with some fresh products which will ensure movement off the shelves. It is not easy to introduce a 100 variants of shampoos and hair conditioners and still impart value from the products to the consumers, but Pantene manages to do this with smart products like Hairsprays, Dry shampoos, Detox shampoos, Gels, Creams, Mousse, 2-in-1 shampoos, Heat shield shampoos so on and so forth.
Smart and Integrated marketing – Not only does Pantene involve marketing at the product decision level, marketing is involved at the product promotions including ATL and BTL levels so that the product pushes off smoothly. Products like Pantene involve more of pull rather then push. If there is no pull marketing, then these products will not move off the shelves. Hence Pantene uses smart and integrated marketing communications to ensure that the products keep moving off the shelves in super markets and retail stores.
Good R&D – An advantage of Pantene shampoos is that each shampoo type serves a different purpose. As mentioned above, there are at least 100 different types of shampoos, conditioners, creams and whatnot, each of which are targeted towards serving a purpose. So naturally, Pantene has an excellent consumer research and design and development department. It has to imagine things which the consumer needs and then present the final products to the customer.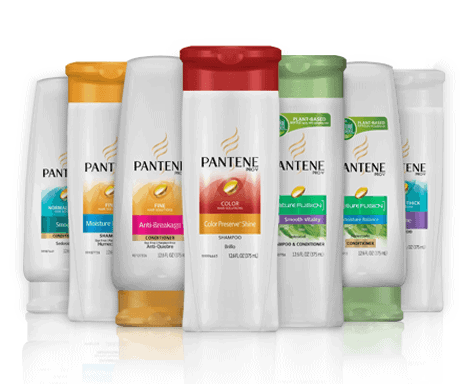 Weaknesses in the SWOT analysis of Pantene
Saturated market – A problem which stands in front of all personal care and especially hair care brands is the saturation in the market. A hair care shelf has 100 products and a consumer will choose only one. This is a clear indication of saturation. We want the consumer to choose the same product over and over which is impossible. Thus, Pantene keeps fighting saturation by marketing its own brand and cannibalizing some of its own brands.
Customer dissatisfaction on the rise – If we check online, several online forums are filled with dissatisfaction against Pantene shampoos saying that the shampoos are too strong or that they react sometimes causing hair loss. Pantene needs to have an online team handling such complaints to reassure such customers. Mind you, the complaints are on the rise and have not dropped.
Sunsilk has a stronger strategy – Sunsilk has to be appreciated for the fact that it has a far stronger mass market strategy then Pantene. Where Pantene is operating through the age old strategy of brand ambassadors, Sunsilk has brought in Hair experts as well as Brand ambassadors and both endorse their individual style and products. Thus, this makes a higher impact on the consumer thereby affecting the sale of pantene.
Brand switching is high – Naturally with the saturation of the market and the high number of alternatives available, brand switching is high, which is a cost to the brand as acquisition of a customer is always costlier then retention.
Price control is becoming tedious – Managing these many brands and maintaining their prices to an optimium positive level is difficult and hence price control becomes tedious for Pantene. Especially because it operates in multiple countries and tax zones.
Opportunities in the SWOT analysis of Pantene
Listening to consumers problems – The number 1 thing Pantene needs to do right away is to listen to its consumers on its online forums and attend to problems they are facing. This will first of all stop from more problems flowing in or the brand being affected. This will also lead to generation of better ideas for products.
Focusing on the wants and demands of consumers – Pantene has covered the needs part of consumer requirement very well and has several products in the want category. But it needs to enter the demand category and introduce its own like of products like L'oreal has L'oreal luxe – the premium range besides its normal range of consumer products. This will drive the brand equity even further.
Expanding with further product lines – The hair care segment customers expect the products to be rejuvenated and fresh at all times with the old basics being on shelves. So Pantene needs to keep expanding its product lines while strengthening the products it has in its current portfolio.
Changing the marketing strategy – Pantene can take a leaf out of the book of Sunsilk and change its marketing strategy to stand out of the tried and tested methods of using brand ambassadors and instead use innovative marketing tactics so that the products move off the shelves on the ground level. Off course this is risky, but it will help pantene leap frog over Sunsilk.
Growing market potential – The market potential for hair care and personal care products is growing and there is a lot of demographic as well as geographic potential in it. One benefit of competition is the awareness it creates about a product and as there is so much competition in hair care, people are well aware about its importance. So market potential is growing all the time with more and more people using hair care products daily.
Increasing marketing expenditure – By increasing its marketing expenditure, Pantene can gain the traction it has lost. Pantene was the 264th ranked brand in 2015 and has dropped 32 places to become the 296th ranked brand. Naturally, marketing expenses need to be made to bring the brand back to its initial levels and to improve on excellent brand equity and brand recall.
Concentrating on increasing the product usage – Below is a graph from year 2011 on the average usage of Pantene in a day in the US. A similar usage pattern needs to be established across the markets where Pantene is present and Pantene needs to remove the inhibition which people have about using too much shampoo or using shampoo too frequently. Users think that it will spoil their hair whereas, when used with conditioner it will improve hair quality. So this message needs to be driven all across.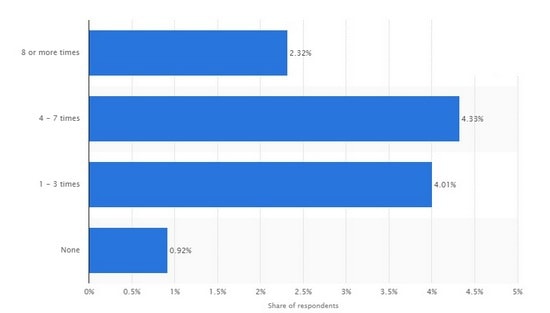 Threats in the SWOT analysis of Pantene
Competition eroding the bottom line – With saturated segments and price competition ever present in the market, bottom lines are being eroded. This is a major threat to Pantene and to P&G in turn.
Patanjali / Ayurvedic entrants – Auyrvedic and Organic entrants like Pantajali are a big threat to the likes of Pantene as these entrants can take away a major market share very fast. Already Himalaya has been very active in the market and is known for its excellent ayurvedic and organic effects.
Product differentiation becoming difficult – With so many product variants of Pantene and equivalent number of variants of competition brands, product differentiation becomes difficult and customer becomes immune to differentiation and instead becomes overwhelmed with choice. This in turn results in wastage of marketing expenditure.
Advertising noise – There is so much noise in the hair care segment that to stand out takes extra creative efforts or too much frequency. Mind you, Parachute coconut oil and other such products which are not shampoos and conditioners also fall under the hair care categories and these advertisements are also a part of hair care. Thus, the advertising noise in this sector is phenomenal.
Sunsilk – Sunsilk is a thorn in the side of Pantene as it has been a rival of Pantene since ages and will be so for the coming several years. Both the brands are strong contenders for top spots and either one or the other is always pushing the product in the market.
Liked this post? Check out the complete series on SWOT