Mentos is a brand of mint flavored edible confectionery, which can be procured from retails stores, chemists, pharmacists or vending machines. The min was first conceptualized in Netherlands in 1948 and today it is sold in more than 130 countries across the world.
The Italian conglomerate Perfetti Van Melle owns the brand which is hard outside and soft and chewy inside. Mentos is sold as rolls of 14 mints each and you can also find smaller units of 4 or 6 mins each. The mint is currently sold in Asia, Australia, USA, UK, Middle East, Africa and Europe.
The USP of Mentos is related to freshness and the mint is available in a variety of flavors such as mint, mixed fruit, cola, and orange strawberry and also as bubble gum. The confectionery is extremely popular with both kids and adults.
Strengths in the SWOT analysis of Mentos :
Strengths are defined as what each business does best in its gamut of operations which can give it an upper hand over its competitors. The following are the strengths of Mentos:
Market leadership in India: Globally Perfetti Van Melle is ranked third in the confectionery market after Mars and Cadburys but Mentos continues to be their flagship product.In India, however, Mentos is the market leader with 25 % market share and a revenue of over Rs. 30 billion.
Right marketing mix: Though the confectionery market is a highly competitive one, Mentos has been hugely successful because it is the right product sold at the right price. The product is widely distributed with a variety of packaging options and the right promotion strategy to back it up..
Focus on innovation: Perfetti Van Melle has always given a lot of importance to innovation and Mentos has a number of variants to prove this. Some examples include the Mentos Fresh gum and the sugar-free Mentos. The company also innovates in aspects like packaging especially in the usage of vibrant colors.
Multiple variants: Mentos has a lot of variants in all possible flavors. Their popular variants are orange, strawberry, mint, yogurt, lime fresh and pineapple.
Slice of Life advertisements: Mentos has never relied on brand ambassadors for advertising and has always been using a slice of life advertisements which are humorous. This makes it connect to the customer in a manner most other companies find difficult and people are able to relate easily to it.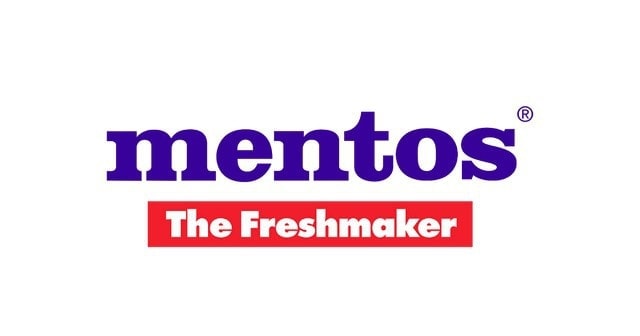 Weaknesses in the SWOT analysis of Mentos : 
Weaknesses are used to refer to areas where the business or the brand needs improvement. Some of the key weaknesses of Mentos are:
Brand Dilution: The brand Mentos has a lot of variants and deep presence in the confectionery market which is already filled with candies and chocolates of all types.The parent company Perfetti Van Melle also has multiple brands which are creating a dilution of branding for Mentos.
Lack of clear differentiation: In the confectionery market most brands including Mentos need to rely on advertisements for differentiating themselves and this is proving to be more challenging as years pass by.
Competition from internal brands: Mentos has to compete with internal brands from Perfetti Van melle such as Happy Dent and Center Fresh with the result that none of them are able to help the others increase their market share but end up competing with each other.
Confusion on taste: Mentos is available both as a chewy candy and a chewing gum. While the former is edible the latter is not. This ends up confusing the customer who is unsure of whether the confectionery he has purchased is the edible gum or the chewy candy.
Opportunities in the SWOT analysis of Mentos :
Opportunities refer to those avenues in the environment that surrounds the business on which it can capitalize to increase its returns. Some of the opportunities include:
Growing demand for specialist candies: There is a huge market for specialist candies like Ferrero Rocher and Lindt and the market for this category is expected to grow at 20 %. By positioning a variant of Mentos in the premium specialist category, the company can exploit this opportunity.
Large opportunity in the Middle East: Mentos has not yet secured the desired share in the Middle East market, however, the confectionery market there is growing at a CAGR of 4.2% in the frame 2011-2018. This presents a huge potential market for Mentos.
Growth in per capita income: Most countries have registered a growth in per capita income and for non-essential goods, this is often good news since it means that the propensity of the customer to spend on such goods has increased.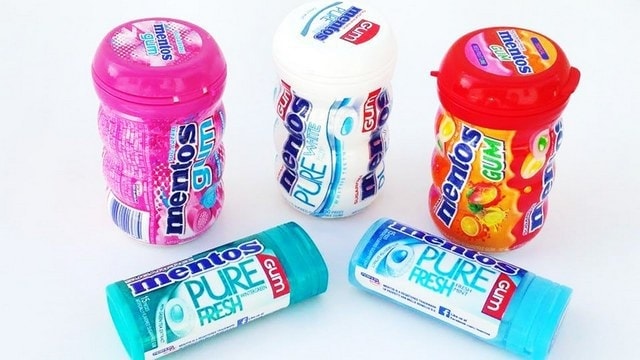 Threats in the SWOT analysis of Mentos :
Threats are those factors in the environment which can be detrimental to the growth of the business. Some of the threats include:
Competition: With lowered barriers to entry, confectionery industry is filled with competition. One of the key threats is from internal brands like Center Fresh and Happy Dent.
Preference for chocolate: It is seen that the customer is showing a higher preference for chocolates which in turn can be a threat for Mentos since chocolates can come in as a substitute for chewy candy.
Liked this post? Check out these detailed articles on
Topic of SWOT of Brands
Alternatively, check out the Marketing91 Academy, which provides you access to 10+ marketing courses and 100s of Case studies.