Timex is an American manufacturing company that was formed during the year 1854 and is headquartered in Connecticut, USA. It has its business operations in places like Europe, American, and the USA. Timex has a huge collection of designs that gives men and women a unique fashion watch that matches to the outfit.
Timex is a popular company of passionate watchmakers that is obsessed with craftsmanship and many thoughtful designs. The company has created many exceptional timepieces for people. Over the years of its watchmaking era, Timex has made its name synonymous with various iconic watch design.
At present, Timex the historic way of watchmaking using their own hands. Each of the Timex collection is a unique expression of Timex's vision of watchmaking. They are designed and crafted carefully and can be worn with confidence.
Timex keenly creates their own designs for the watches by carefully sourcing each and every material for it which is then crafted using their designs. The various brands of Timex are Ferragamo, GC, Guess, Nautica, Timex, Versace, and Versus.
The Timex watches are of high quality and are durable showing great performance.
About Timex
Type: Watchmaker
Industry: Consumer goods
Founded: 1854 in Waterbury, Connecticut, US
Founders: Waterbury Clock Company
Headquarters: Middlebury, Connecticut, US
Area served: Worldwide
Current CEO: Scott J. King
Number of employees: 5,000+
Major products: Analog and digital watches, smartwatches, sports watches, dress watches, children's watches
Through this article, let us discuss the SWOT analysis of Timex.
Strengths in the SWOT Analysis of Timex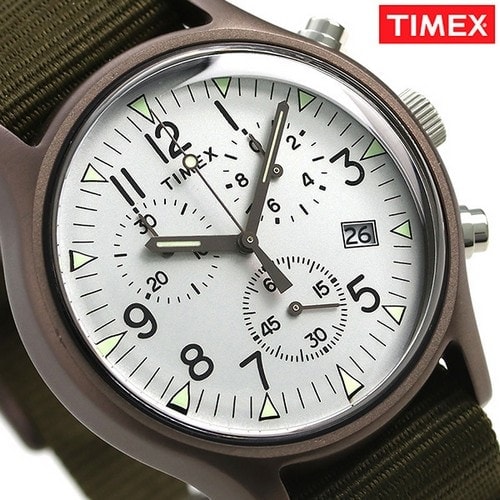 High Brand Awareness – Timex has high brand awareness, especially in the Asia region. Due to its popularity in the brand, Timex is much appreciated and used by many customers.
High-Quality Products – Timex products are of high quality and manufactured using good quality material. These products are highly reliable and durable as well.
High Reputed Brand – Timex brand has a high brand recall and due to which it is popular across the world.
Global Presence – The company has more than 5000 employees and has its distribution in about 20 countries. It has its presence in about 100 countries worldwide.
Market Segment – Times watches targets a various segment of users like women, children, youth, budget conscious, and the big spenders.
Largest Selling Brand – Timex is considered one of the largest selling brand in the watch industry.
Feasible Prices ­– Timex watches are priced at a feasible rate and their watches are available at a different range.
Strong Technology – Timex has strong technology that takes care of perpetual calendar collection, data link, water resistant, and many more.
Strong Market Value – Over the years, the Timex brand has a strong market position and returns. It has a strong dealer network of about 3000 dealers.
Customized Products – Timex provides customization where the customers can create and customize their style. The company crafts the design of the customers and then deliver it to them within two weeks.
Weaknesses in the SWOT Analysis of Timex
Many Products – Timex has many products in this brand portfolio that can lead to a reduction in the equity of the brand.
Fake Imitation – Many fake imitations of Timex products can affect their reputation. It can also affect its sales and brand presence.
Tough Competition – Timex brand has failed to fight against tough competition from various watch brands.
Lack of Registered Technology – Due to the lack of registered patents and technology, Timex find it difficult to compete with other top brand players.
Weak Supply Chain – Having a weak supply chain can impact the business to a huge extent. It can delay the products to the customers.
Mobile Phone replacement for Time Checking – As all the mobile phones have the timer in it, many people tend to use mobile phones or any other equivalent devices for time checking, giving less importance to the wristwatches and clocks. Having said this, people might not be interested to upgrade their watches as and when new watches merge out in the market.
Opportunities in the SWOT Analysis of Timex

Expansion of Watch Segment – The watch segment is an expanding industry and due to which Timex sees a huge opportunity in the rapidly expanding environment mostly in the markets of Asia.
Including New Technology – Including new technology in the watch segment foresees more opportunity for the Timex brand. More innovative technology can help the brand to produce more unique products.
Market Sales – Approximately 34 million watches are being sold per in the market, hence it sees a huge opportunity for the production as there is a huge demand for the Timex brand.
Threats in the SWOT Analysis of Timex
Tough Competition – Timex brand faces tough competition from its competitors. Presence of many other premium brands
Price Level – Fixing up the rates for the watches are very crucial as the customers will be very particular with the price.
Fake products – Many fake products that look similar to the Timex watches are a serious threat to their business. These fake products have the same brand name and they are priced at a low rate than the original Timex watches.
Changing Government Regulations – Changing government regulations and timely economic slowdown, varied taxation, hefty duties is a great threat to the Timex watchmaking industry.
Liked this post? Check out the complete series on SWOT