Airtel is a multinational telecommunication service company headquartered in New Delhi, India. Founded in 1995 by Sunil Bharti Mittal, Airtel has a rich history of innovation and exceptional service. Under the visionary leadership of Mittal, the company has transformed from a small Indian operation to a global telecommunications giant. It has since become a household name, with people associating it with quality, dependability, and innovation. Its slogan, "Airtel – The Smartphone Network," encapsulates the company's mission to provide seamless connectivity to its users across the country.
It is one of the world's top three mobile service providers (as per subscribers). They are pushing the boundaries of digital service delivery with a key focus on enhanced end-user experience, round-the-clock infrastructure availability, and superior service quality via their diverse product portfolio and strategically located submarine cables and satellite network running across 365,000+ RKMs in 50 countries and 5 continents.
Strengths in Airtel SWOT Analysis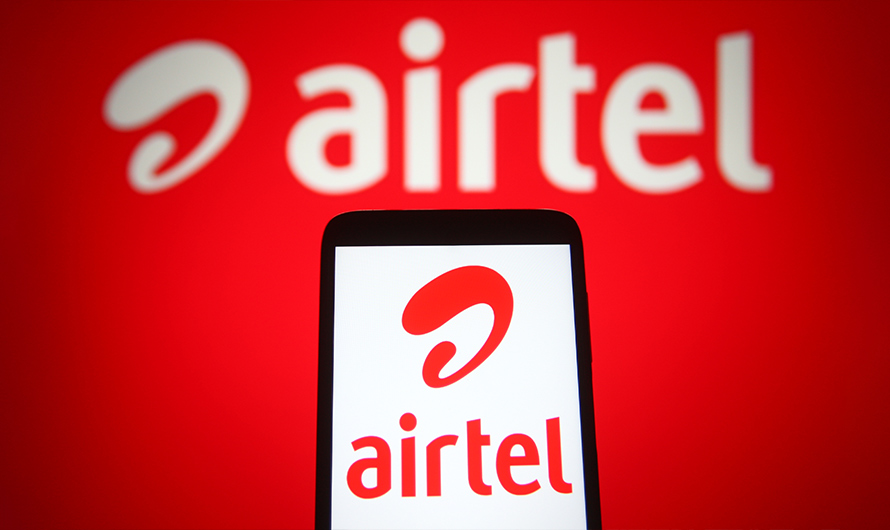 1. Brand Equity
The company has consistently invested in marketing and advertising, building a strong brand image and recognition. As a result, Airtel's brand value in 2022 was more than 7.7 billion US dollars. This was a significant increase in its brand value over previous years; it was ranked fifth among the top 100 most valuable Indian brands.
2. Huge customer base
Airtel has a large and diverse customer base, with over 491.26 million customers as of FY2022. It has a strong presence in both urban and rural India, as well as several African countries. This large customer base provides a consistent source of revenue for the company and positions it well for future growth.
3. Advertising
Airtel has made significant investments in advertising and marketing, with an emphasis on creating memorable and impactful campaigns. Audiences have responded positively to the company's advertising campaigns, assisting in the development of brand equity and driving customer acquisition. For instance, Airtel's 'Har Ek Friend Zaroori Hota Hai' campaign was widely popular and helped the company gain a larger share of the youth market.
4. Quality Network
Airtel's strength lies in its quality network that provides high internet speed, which is a top priority for consumers today. As per Opensignal report, Airtel emerged as the operator with the fastest mobile network in the country. Additionally, Airtel has been able to successfully monetize its quality network by offering premium plans to consumers willing to pay for faster speeds.
5. Strong Corporate Governance
The company has demonstrated the highest standards of corporate, financial, and operational disclosures. CRISIL has awarded it the highest GVC Level 1 rating for corporate governance practises and value creation. Its strong governance framework has contributed to the company's credibility and reputation.
6. Rural market share
Airtel has a significant presence in rural areas of India, with a strong customer base. This has been achieved through the company's strategic investment in rural network infrastructure, making it one of the leading players in the rural market segment. As of March 2022, Bharti Airtel accounted for over 33 percent of the rural telecom market across India.
7. Loyal customers
Over the years, Airtel has been able to maintain a high retention ratio, which is a significant strength for the company. It has the most loyal users, with a retention rate of 97.7%. This high retention rate reflects the company's commitment to providing high-quality services to its customers.
8. Intellectual rights
As stated in the FY22 annual report, Airtel hold INR 890,535 million Intangible assets and goodwill incubation of strong digital assets resulting in new revenue streams.
Weaknesses in Airtel SWOT Analysis
1. Price-sensitive customers
Airtel charges premium rates compared to its competitors, leading to affordability issues for some customers. This has been a big hindrance to the company's growth, as many customers are price-sensitive and prefer to transfer to a competitor with lower prices. According to latest statistics, Airtel's average revenue per user (ARPU) in Q3FY23 was INR 192, more than Jio and Vodafone Idea. 
2. Oligopoly market
Airtel's vulnerability to the oligopolistic character of the Indian telecom market is a major problem. With fierce competition between Airtel, Jio, and Vodafone Idea, the industry has become cutthroat and difficult to navigate. Because of the market's oligopolistic characteristics, aggressive pricing, frequent price wars, and predatory practises have resulted in lower earnings for all players.
3. Heavy Debt
Airtel works in a capital-intensive industry, and its high working capital requirements have resulted in significant debt growth over the years. Airtel recorded a net debt of over 1,031 billion INR on its books in fiscal year 2022, which has been a major source of concern for the company.
4. Dependence on third party vendors
From network infrastructure to marketing and distribution, the corporation relies heavily on multiple partners for various areas of its operations. This lack of control over the supply chain can lead to delays, quality problems, and other concerns.
Opportunities in Airtel SWOT Analysis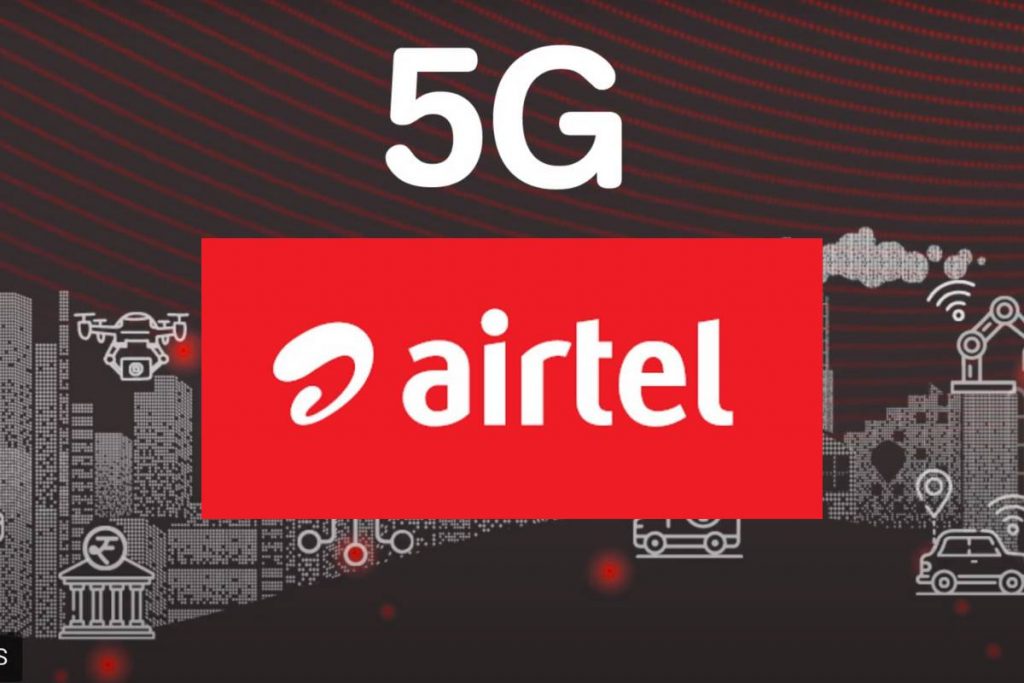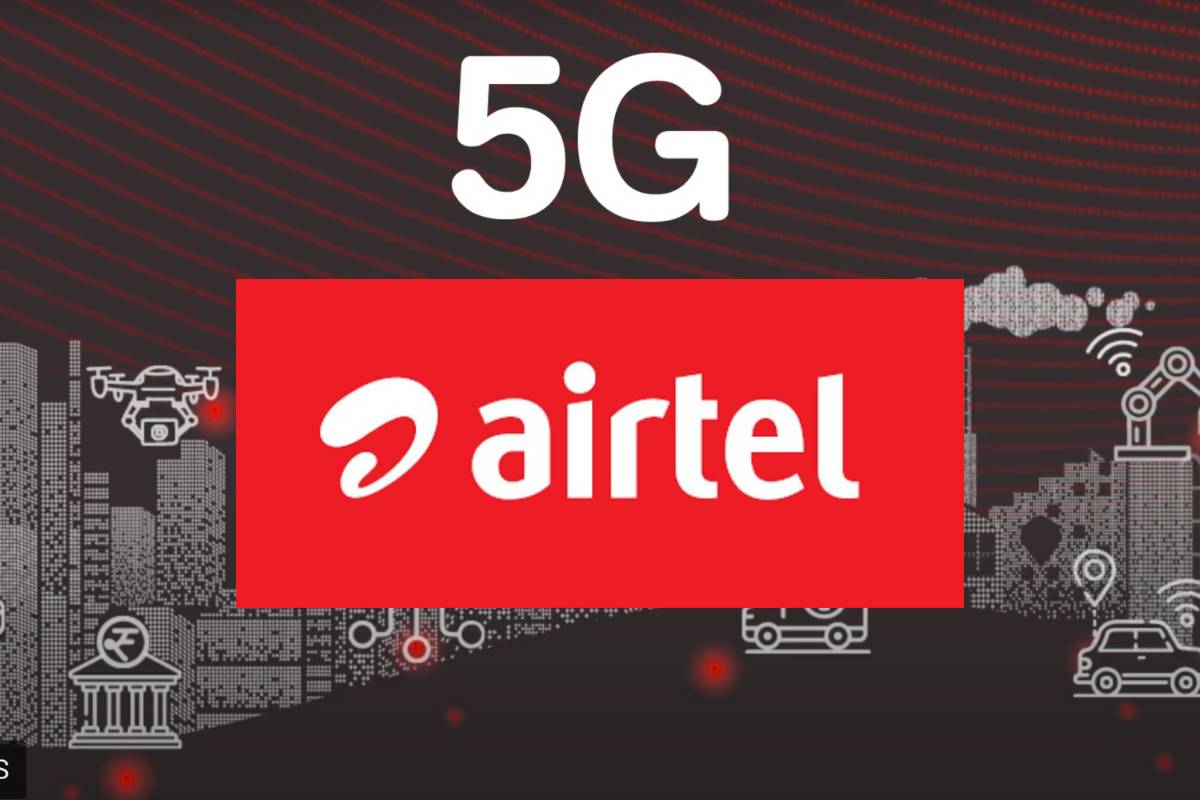 1. 5G
Airtel has a significant opportunity to capitalize on the implementation of 5G technology in India. With exponential rise in data consumption and rising demand for high-speed internet, 5G will be a major game changer in the telecom business. According to a report by Nasscom and Arthur D Little analysis, 5G network technology is estimated to contribute around 2% of India's GDP by 2030, equivalent to $180 billion, and Airtel's early adoption and investment in 5G technology will position it as a market leader in the future.
2. Broadband market exploding
With the number of internet users in India expected to reach 907 million by 2023, Airtel can invest in expanding its broadband infrastructure, offering faster internet speeds and capturing a sizeable market share. The recent launch of Airtel's 5G services also enables it to meet the rising demand for high-bandwidth services. Fixed broadband penetration in India was low but with the COVID-19 tailwinds, greater remote working, and increased home entertainment, broadband sector represents a huge potential.
3. Increasing smartphone penetration
With rising smartphone penetration in India, Airtel has a potential to monetize digital services such as music streaming, video streaming, cloud storage, online gaming, among others, and drive future growth. According to a study by Deloitte, the country is poised to have 1 billion smartphone users by 2026, indicating a significant increase in data consumption.
Consumers upgrading from feature phones to smartphones would enhance the prospects for the company.
4. Airtel Black
It is a new subscription service from Airtel that integrates several services such as postpaid, broadband, and DTH, giving customers a one-stop shop for all of their digital needs. Customers can modify their subscription plans based on their usage patterns, giving them a more personalised experience. Airtel's home services customer base has grown by +46% year on year, reaching 4.48 million subscribers.
5. Postpaid under penetration
It has the potential to enter India's underserved postpaid market. Airtel has a 4% postpaid market share in India, which gives a substantial growth opportunity for Airtel to enter the postpaid market and drive future revenue growth.
Threats in Airtel SWOT Analysis
1. Poor customer service
Bad customer service can result in revenue losses and harm to Airtel's brand image. According to a CallMiner survey, 74% of consumers will switch providers following a negative contact centre experience. Customer service has become a crucial difference in the telecom sector, and Airtel must address this issue to maintain its market position.
2. Heavy Taxes & charges
The telecom sector's high taxation and regulatory framework pose a substantial threat to Airtel's profitability. High taxes and fees are levied by the Indian government, including the goods and services tax, licence costs, and spectrum usage fees, might have an effect on Airtel's bottom line. To counteract this threat and maintain its market position, it must monitor and adapt to changes in tax laws and regulations.
3. Government's stake buy in Vi & BSNL
The government has completed the debt-to-equity conversion of its INR 161,330 million interest dues in Vodafone Idea (Vi), and the government now owns 33.4% of the company. As a result, it became the company's single largest shareholder. Government organisations are well-funded and often work in the best interests of the general public. This could harm Airtel's competitive position.
In FY23-24, the government would invest INR 529,370 million in the telecom public sector undertaking BSNL. The presence of BSNL in rural areas, as well as its emphasis on low-cost plans, may tempt price-sensitive customers away from Airtel.
4. Fast-changing technology
Disruptive and rapidly changing technology poses a big danger to Airtel since it can quickly turn its current offers obsolete and make it harder to compete. To keep up with changing consumer wants and stay ahead of the competition, it must consistently develop and invest in new technology. 
5. MNP (Mobile number portability)
Since Airtel's recharge plans are higher than those of other service providers, it may experience a reduction in its subscriber base owing to MNP, which allows customers to move service providers while preserving their phone numbers.
Conclusion
Airtel, a brand with a rich legacy and a stronghold in the telecom market, has emerged as a preferred choice among the youth and internet users. With its focus on customer satisfaction, Airtel has consistently delivered high-speed internet and exceptional network coverage, making it a popular choice for millions of customers. Additionally, its huge market share of 36% in Q3FY23 highlights its dominance in the industry.
As the company continues to innovate and adapt to the ever-changing market, it is poised to reach new heights of success and lead the way forward.
Liked this post? Check out the complete series on SWOT