Acer is one of the up and coming consumer durable brands and has a fantastic presence in Laptops, PC's and smartphones as well. Acer was founded in 1976 Jason JunSheng Chen is the CEO of the company.
Strengths in the SWOT Analysis of Acer :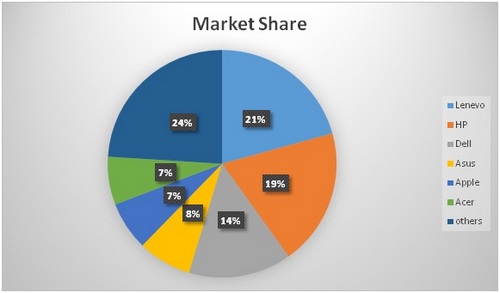 Weaknesses in the SWOT Analysis of Acer :
Presence in B2B markets: Acer has a relatively low presence in B2B markets when compared to competitors like Dell, Lenovo etc.
Lesser Product variety: Acer needs to increase its product portfolio venturing into premium products as well as different domains. Its lower price strategy keeps people looking for premium or customised products away from it. Acer is also a victim of a negative impression of equating low price with low quality.
Lower perceived quality: Whenever you keep the price of your product low, consumers perceive that the quality of the product must be inferior. This is a problem hitting the Acer brand hard. Because of its penetrative prices, the perceived quality of the brand is low.
Opportunities in the SWOT Analysis of Acer : 
Emerging Nations: With the advent of technology and internet, demand for laptops and mobile phones is increasing. Acer, having an array of low price products can utilise this opportunity to good effect.
Favourable in Economic Slowdown: In a situation of economic slowdown, Acer can be a preferable option which guarantees performance at lower costs.
Gaming and Virtual Reality increasing demand: The demand for laptops is going to increase considering demands due to Gaming and Virtual Reality.
Premium product additions: Although cost is the advantage of Acer, it can bring in a premium line of laptops which are high performance and durable. This will add brand value to the brand and it can later compete with top players like HP, Dell or Hewlett packard.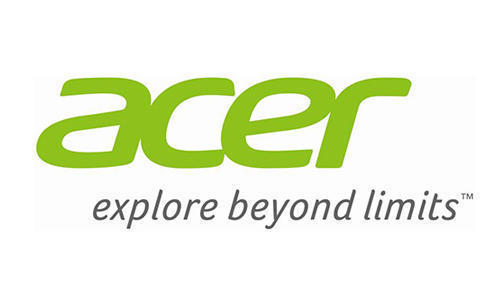 Threats in the SWOT Analysis of Acer : 
Rising Competition: Acer has been receiving competition from new entrants on their point of difference of Price and that could affect Acer's market share.
The emergence of Tablets, smartphones etc.: With the emergence of smartphones, tablets etc. the demand for a laptop is decreasing especially in the developed countries. Acer has its own range of smartphones but again there is huge competition from Samsung, Oppo and others in the smartphone business.
Low margins: Low margins can affect a brand in the long run. Acer needs to adjust its margins so that it gets higher margins resulting in reinvestment by the brand in branding and marketing activities. If it continues penetration pricing, then the net margins will be less.
Liked this post? Check out the complete series on SWOT