Walmart is a global retail corporation that operates grocery stores, supermarkets, hypermarkets, department and discount stores, and neighborhood markets. The company operates around 10,500 stores and clubs in 20 countries and eCommerce websites. It serves around 240 million customers in a week. From its start in 1962 as a small discount retailer in Rogers, Arkansas, the company has opened a number of stores in the US and throughout the world. Through innovation, Walmart is creating a seamless experience to let customers shop anytime and anywhere in stores and online. It also owns Sam's Club retail warehouses.
Walmart's 210 distribution centres are hubs of activity for its business. Its distribution operation is one of the world's largest servicing stores, clubs and direct delivery to customers. The company's transportation has a fleet of 9,000 tractors, 80,000 trailers and more than 11,000 drivers.
Here are some Walmart statistics:
Founded on – 1962
Founder – Sam Walton
Headquarters – Arkansas
Country – United States
Industry – Retail
CEO – C. Douglas McMillon
Number of Employees – 2.1 million
Revenues – $611,289 as of January 2023
Operating Profit – $20,428 as of January 2023
Forbes Ranking – No. 19 on Forbes Global 2000 list
Below is a SWOT analysis of Walmart, highlighting its strengths, weaknesses, opportunities, and threats. The analysis will provide better understanding of the brand's position in the market and its potential for future growth and development.
Walmart Strengths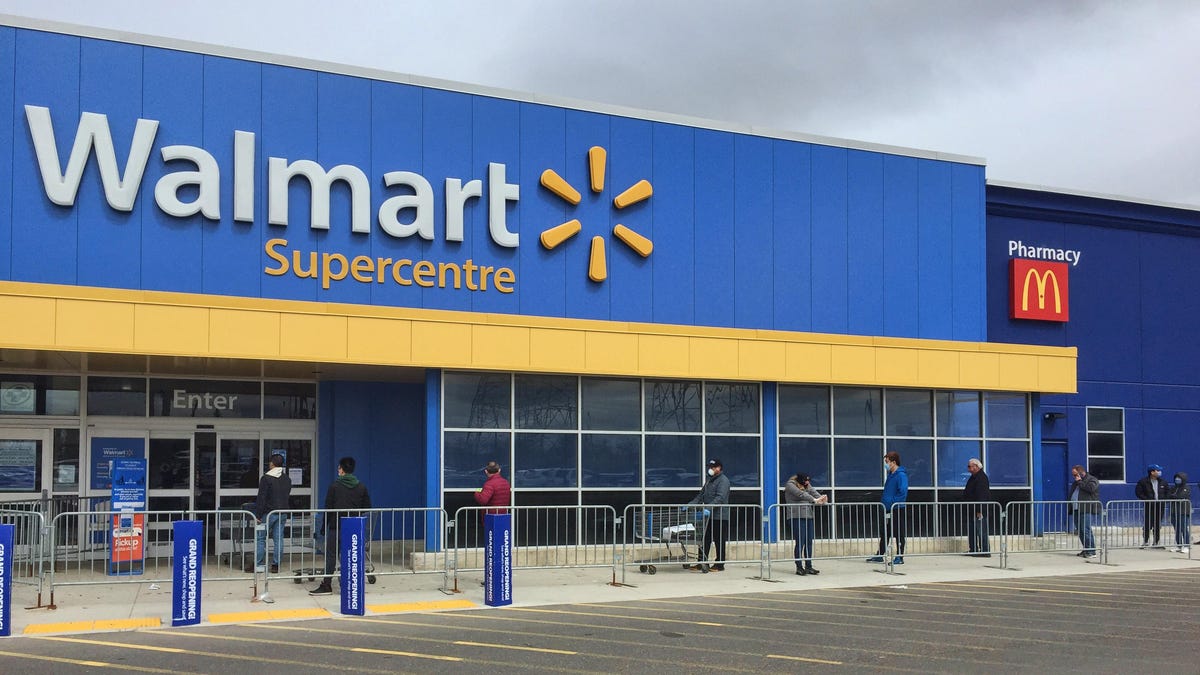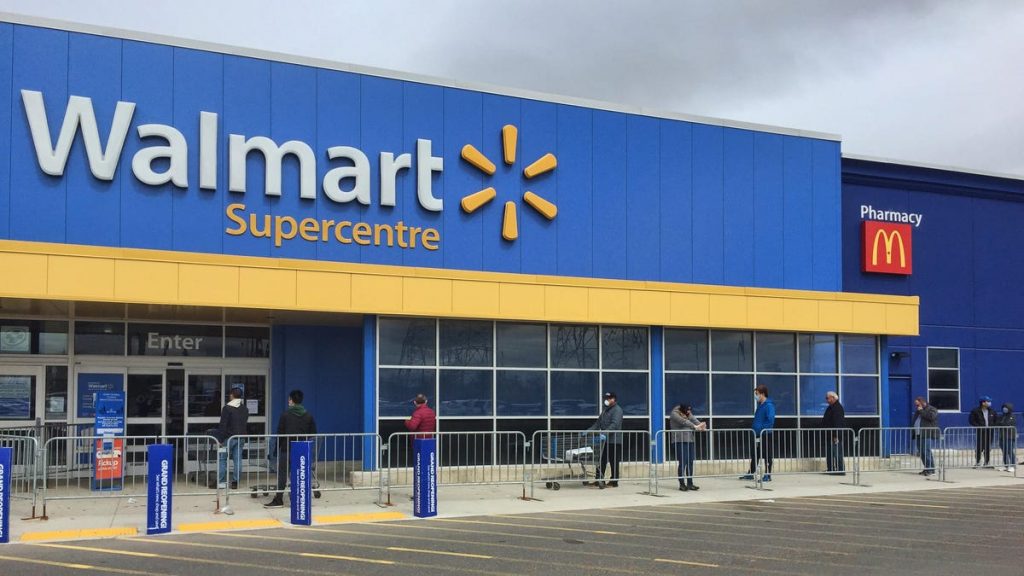 1. Recognized Brand
Brand recognition is Walmart's most crucial strength. The company has established a strong presence in the market due to the low prices of products offered. Additionally, the brand also provides a wide range of product categories, such as grocery, apparel, home appliances, health and wellness products, and many more.
The company has millions of loyal customers worldwide, making it one of the biggest brands in the world. The company enjoys a strong brand image that is widely recognized and trusted by customers. This gives the company a competitive edge over other players in the market.
2. Economies of Scale
Walmart is a leading multinational corporation that operates in the retail industry. The company has a huge scale of operations, which allows it to enjoy significant economies of scale. This will enable the company to purchase products in large quantities at lower prices and then pass on these savings to customers in the form of lower prices.
In a week, it serves more than 240 million customers who visit over 10,500 stores and numerous eCommerce websites in 20 countries. The global presence helps the brand to reduce exposure to economic and political risks in any one market.
3. Improved Business Performance
The company reported an increase in revenue in the FY2023. The increase in revenue increase investors' confidence and provides positive outlook for the future.
The company reported revenue of $611,289 million for the FY2023 compared to $572,754 million for the FY2022, registering an increase of 6.7% YoY. This increase was principally driven by growth in average ticket, including strong food sales and higher inflation impacts in certain merchandise categories.
4. Supply Chain Management
Efficient supply chain management is a crucial source of strength for Walmart because it enables the company to provide high-quality products to its customers at low prices. The company's supply chain management system is designed to reduce waste, minimize costs, and increase efficiency.
Its 210 distribution centres are hubs of activity for its business. Walmart's distribution operation is one of the largest in the world servicing stores, clubs and direct delivery to customers. Walmart's transportation has a fleet of 9,000 tractors, 80,000 trailers and more than 11,000 drivers.
5. Product Diversity
Walmart operates in three diversified range of businesses, including retail stores, e-commerce, and wholesale operations. The company provides a wide range of products and services of different brands and labels under its roof. The brand provides product categories, such as grocery, apparel, home appliances, health and wellness products, and many more, under one roof.
This is the reason millions of people visit their stores every day. It serves around 240 million customers in a week. This diversification helps the company reduce risk and exploit opportunities in different markets.
Walmart Weaknesses
1. Fluctuating Operating Income
Walmart recorded operating income of $20,428 million during the FY2023, as compared to $25,942 million in FY2022 and $22,548 million in FY2021. The decline is mainly due to markdowns and merchandise mix in the U.S., higher supply chain costs and inflation related LIFO charges in the Sam's Club segment. The company also recorded a decline in net income from $13,940 million in FY2022 to $11,292 million in FY2023.
2. Legal Proceedings
Involvement in legal matters not only affects its brand reputation but also increases the financial burden on the company. Walmart is involved in a number of legal proceedings. During FY2023, the company accrued a liability for around $3.3 billion for the settlement framework agreed upon state and tribal settlements. Such legal penalties will affect the company's financial position, results of operations and cash flows.
3. Overdependence on the US Market
Despite Walmart's presence in global markets, the majority of its revenues are derived from the US region. Of the total 10,500 stores, around 5,317 stores are located in the US. Around 83.2% of its total revenues are generated from the company US operations. Such dependence on a single market makes it vulnerable any economic changes and fluctuations in the market, and in turn impacting the company's financial performance.
4. Limited E-commerce Presence
Walmart has a wide network of retail stores across the world. However, the company's e-commerce platform is not as developed as its competitors. In recent years, digital platforms have become increasingly popular and the consumers are preferring to buy products online due to low price and convenience. Walmart's limited e-commerce presence means that it is not able to capitalize on this trend, and this can limit its revenue growth and profitability.
Walmart Opportunities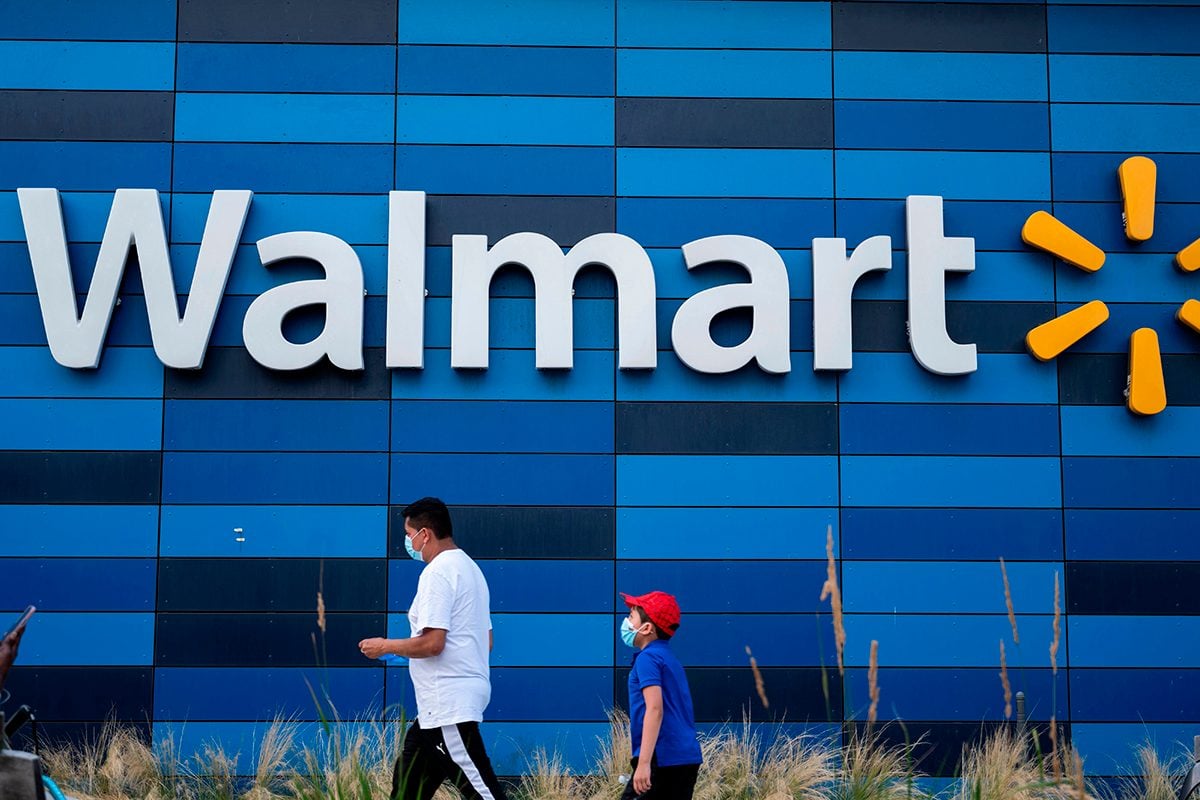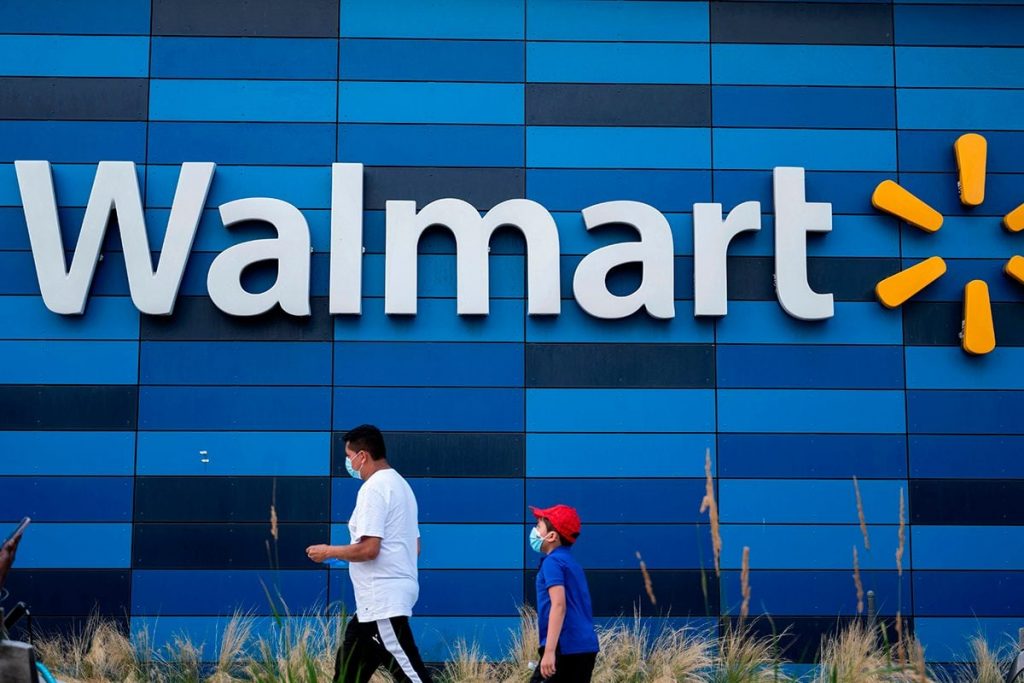 1. Expand Electric Vehicle, Charging Market
In April 2023, the company announced its plan to install new electric vehicle (EV) fast-charging stations at Walmart and Sam's Club stores in the US by 2030. This plan marks the recent investment in its efforts to transform its business and product supply chains to be more regenerative, thereby helping reduce emissions and increase efficiencies for clients.
2. Expand Healthcare Services
Walmart has first opened its healthcare centre in 2019 with the aim to provide accessible, convenient and affordable healthcare to communities in the US. The company needs to diversify into other businesses like healthcare and financial services, as these provides a significant opportunity.
Healthcare market is a rapidly growing market with significant demand for services. By 2024, Walmart plan to open 28 new health centres and expand its presence into two new states, Arizona and Missouri. With this expansion, the company will operate a total of 75 health centres across the US.
3. Strategic Acquisitions and Alliances
Entering into strategic agreements provide an opportunity for the company to expand its operations, enhance its supply chain, and access new technologies or capabilities that can improve its business. In February 2023, Walmart and CareSource entered into an agreement to address racial health inequalities.
The companies together expects to promote innovative, evidence-based solutions to improve health outcomes in underserved communities where racial health inequities are widespread. In August 2022, Walmart acquired Volt Systems, a technology company, which offers suppliers with enhanced on-demand visibility into merchandising resources.
The acquisition confirms Walmart's continued investment in technology and innovation that allows the company to better anticipate customer demand.
4. Growth in E-commerce
Of late, Walmart has been investing heavily in its online grocery delivery and pickup services. According to Statista, in 2021, the global retail e-commerce sales was valued at $5.2 trillion, which is forecasted to reach $8.1 trillion by 2026.
The fast growth in the e-commerce industry is due to the COVID-19 pandemic, which have increased the shift towards online shopping, thus providing opportunities for companies in the E-commerce market. As the world's leading retailer, the company has a significant scale and resources, which provides Walmart with an advantage in terms of investing in and expanding its e-commerce business.
Walmart Threats
1. Highly Competitive Market
The brand operates in a highly competitive retail industry. Walmart faces competition from Amazon, Target, Costco, and many others. The company also faces stiff competition from other retailers, wholesale club operators, omni-channel retailers, and other businesses, which could adversely affect its financial condition.
2. Changing Consumer Behaviour
The ever-changing consumer behaviour and shopping habits is the major threat to the company. Consumer preferences can change for a number of reasons, such as changes in the economy, advancements in technology, and shifts in societal values. For instance, young-age customers likely tend to online shopping and expect faster delivery times, which can be a challenge for Walmart.
3. Government Regulations
Walmart, being a global company, is subject to the government laws and regulations of the country in which it operates. The company has to comply with different regulations governing product standards, packaging and labelling requirements, import restrictions, tax requirements and tariff regulations.
Non-compliance with applicable laws and regulations or failure to maintain, renew or obtain necessary permits and licenses could affect the results of its operations and financial performance.
Liked this post? Check out the complete series on SWOT