Walmart sells its products both in retail and wholesale. Walmart as a company is known for its "Every day low prices" principle where it penetrates the market with low pricing. Walmart has various store types. One segment is the Sam's club that deals with registered Walmart members, where members receive specialized treatments and customized services in hearing aid centers when auto purchasing and in tire and battery centers.
Secondly, the Walmart U.S segment represents all the stores in the United States with the third segment of Walmart international taking care of all Walmart stores operating outside the United States.
The company employs close to 2.5 million people and was founded in1962 in Bentonville, the USA by James and Samuel Walton. Some of its competitors are as below.
Top 20 Walmart Competitor
1) Amazon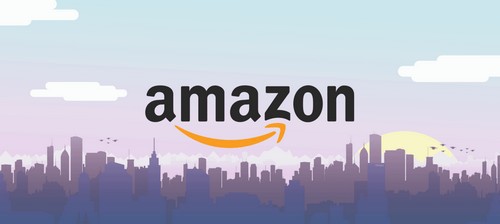 With its headquarters in Seattle, Washington, Amazon was founded in the USA in 1994 to operate on Internet and catalog retail industry. The company employs close to 342,000 people and had a sales value of $136 billion in 2017. The market capitalization for the same year was around $430 billion
Other than online retail shopping, Amazon also offers promotional and marketing services. Its main area of product concern is pricing and quality. Convenience to clients is also ensured via a user-friendly website that allows product sales even from third parties. Amazon is ranked as one of the most innovative companies in the world. Due to its online market presence and huge turnover, without a doubt, Amazon is the top amongst all Walmart Competitors.
2) Alibaba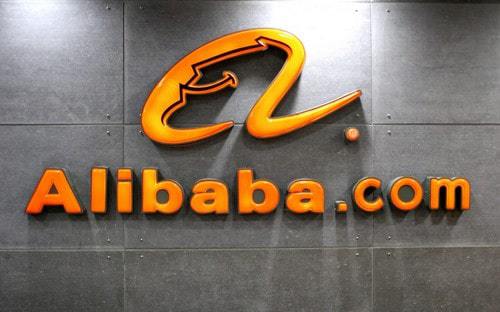 Alibaba is an e-commerce company that operates in retail and wholesale on mobile and online platforms. E.g. Taobao (China's online marketplace); Alibaba.com (Global e-commerce marketplace for small and medium enterprises); Alipay (for mobile and online payments); Tmall.com; cloud computing (for data management) et cetera
Founded in China by Yun Ma and Chung Tsai the year 1999, the company employs approximately 40,000 people. By the end of 2017, its market Cap was $265 billion and sales $21.5 billion. With its headquarters in Hangzhou, China, Alibaba is one of Asia's Fab 50 companies. Alibaba is threatening both – Amazon, as well as Walmart and, is considered as one of the top Walmart competitor.
3) Home Depot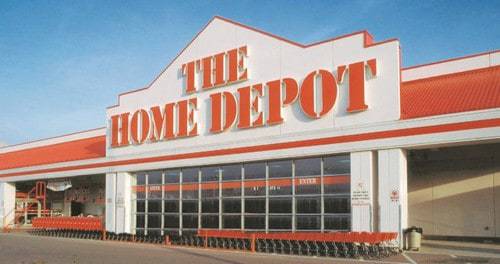 This is a home improvement company selling garden products, house improvement products, and building materials. Its other services include installation of products such as windows, floor tiles, roofs, kitchen cabinets, water heaters, vinyl siding etc. Also, remodeling and repairing most of which is done by third-party contractors.
Having been founded in June 1978, the company targets general contractors, remodelers, tradesmen, small and medium-sized businesses and homeowners. It has its headquarters in Atlanta, USA
The total number of people employed by Home Depot exceeds 400,000. By the end of 2017, it's Market Cap and sales were $176 billion and $95 billion respectively. Home depot has a huge number of stores and is also penetrative in price and hence is one of the topmost Walmart competitors in the market.
4) IKEA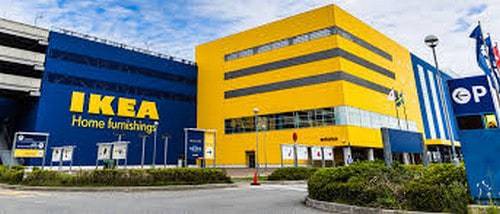 The company was founded in 1943 by Ingvar Kamprad (who was seventeen years of age by then) in Sweden. It has more than 370 stores in close to 50 countries with the majority of stores in Europe. IKEA is greatly acknowledged in Germany and the United States with both contributing to 18 percent of the company's sales.
Operating in retail and wholesale Industry, the company added 12 more stores to its fold in the year 2016 and received close to 800 million store visits the same year. This was probably due to the fact that it offers an estimated wide range of 9,500 products. IKEA employs around 6,500 persons and has its headquarters in Conshohocken, Pennsylvania. Due to Ikea, Walmart has never been able to make huge inroads in the furniture section and hence Ikea is known as one of the topmost Walmart competitor in the market.
5) Costco

Costco operates membership discount stores in the USA. It was founded in the year 1983 and employs around 219,000 personnel. In 2017, its Market Cap was $75 billion and sales $122 billion. The company's headquarters are based in Issaquah, Washington.
Apart from the USA, Costco also operates in the UK, Australia, Canada, and Japan. It again has subsidiaries in Korea and Taiwan. Some of its products include; electronics, kids toys, furniture, handbags, clothing, home and décor, watches, jewelry, gift cards, health, sports and fitness, tires, foodstuffs, pets, floral and tickets et cetera. Costco is regarded as the best employer in the United States. Due to its appeal to the value-oriented crowd, Costco is considered as one of the top Walmart competitor.
6) Lowe's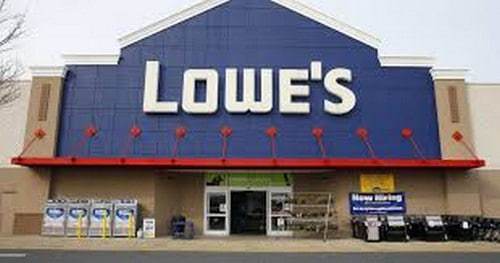 Like Home Depot, Lowe's Inc. garden products, building materials, and other house improvement products. Most of its products are for property maintenance, home decoration, and remodeling, home repairs et cetera. Its headquarters in Mooresville, North Carolina and was founded in the year 1946
Lowe's has a workforce of 290,000 people who drove its sales to $65 billion in the year 2017.  In the same year, the company's Market Cap was more than $70 billion.
Some of its accolades include; world's best employer, the top company in Asset base and market value, Just Company, top in brand value and top innovative company among others.
7) eBay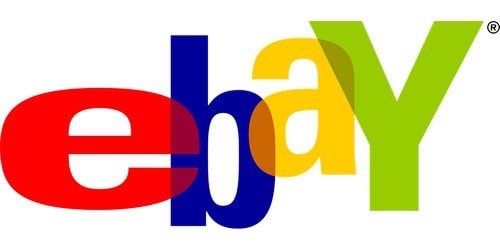 eBay operates in Internet and Catalogue Retail Industry having been founded in the year 1995 by Pierre M. Omidyar. The company employs around 13,000 people and has its headquarters in San Jose, California.
With a Market Cap of 40 billion and sales of close to 10 billion, eBay operates StubHub, Marketplace and other online and mobile e-commerce platforms. It also provides marketing services and advertising.
eBay is the best employer for diversity, world best employer, most innovative company, most valuable brand et cetera. It is also among the top 500 in global 2000 companies
8) ALDI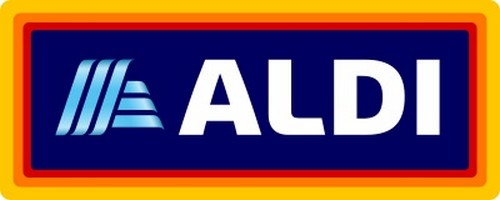 Aldi business was started by Theo Albrecht and Karl from an old family store based in Essen. The store was split into Aldi Nord and AldiSud in the year 1960. The two stores have been operating separately since they were founded even though both names appear on some stores making it appear like one enterprise.
In Germany, Aldi Nord operates around 35 companies and 2500 stores with AldiSud operating around 32 companies and 1600 stores. Officially, the company was started in the year 1946 and currently operates more than ten thousand stores in approximately 20 countries. Its employees are approximately 150,000 globally.
9) JD.com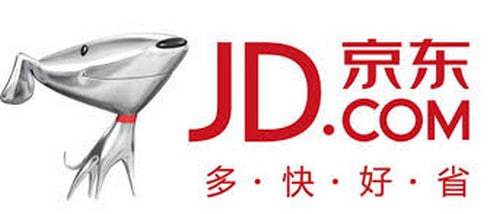 JD.com is a company that sells general merchandise products and electronics. Some of the products include; home appliances, apparel, computers, food, books, audio products and baby items among others.
As of may 2017, JD.com had a market Capitalisation of $46 billion and a sells value of around 40 billion. The company employs approximately 120, 000 people and has its headquarters in Beijing, China.
JD.com is among the world's best employers, was ranked position 43 globally in terms of growth and also ranks among companies with highest market value and assets. The company was formed in 1998 and has since expanded to be unrivaled in the internet and catalog retail
10) Competitor Walgreens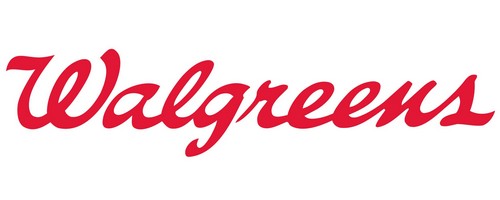 Walgreens sells both prescribed and non-prescribed drugs in its drug stores. The company provides pharmaceutical solutions in addition to household products, beauty and personal care, fresh foods et cetera.
Again, Walgreens provides infusion services essential for chronic conditions or complications e.g. Heart infections, Cancer treatments, heart failure etc. These services can be provided at home, hospital, in the office or at Walgreen sites. The company again offers clinical services, personal care, emergency care, inter-fitness and consultation among other services
Walgreen was founded in 1901 and has its headquarters in Deerfield, Illinois. It employs close to 250,000 persons
11) Competitor CVS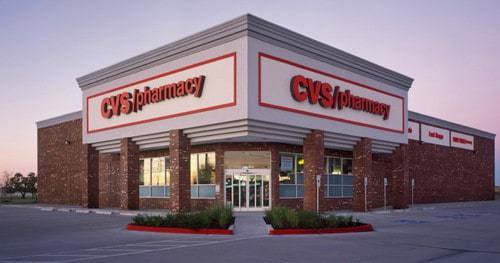 This is a health Corporation that functions through segments. I.e. the Corporate Division that takes care of the administration and management; the pharmaceutical division for pharmaceutical solutions and the retail division that sells general merchandise and prescription drugs
Having been founded in 1963, CVS has expanded to employ more than 250,000 persons. Its sales by the end of 2017 were approximately $178 billion. In the same year, the Market Cap was close to $80 billion.
CVS is one of the world's most valuable brands. Its headquarters are in Woonsocket, Rhode Island
12) 7 Eleven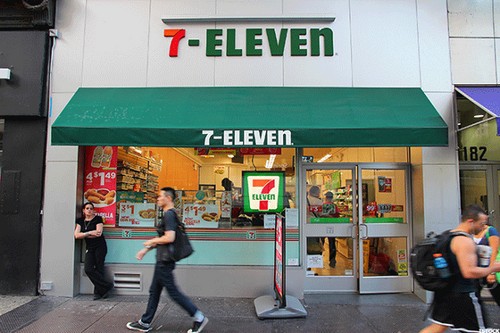 This is an American company that operates close to 65,000 stores in more than 20 countries. It has its headquarters in Texas, USA and was founded in the year 1927 by Joe C Thompson.
Seven-Eleven Japan and Seven & I holdings are the parent companies of 7 Eleven. Its total number of employees is close to 60,000
Some of the products from the company include; Candy, gasoline, dairy, assorted beverages, prepared foods, big gulp, Slurpee beverages, coffee et cetera.
The company forms part of the global 2000 companies in terms of sells, brand value, and asset base.
13) Target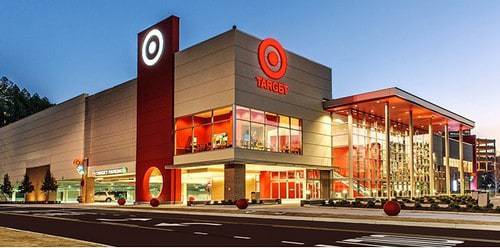 Target Corporation owns and operates merchandise stores that sell foodstuffs and general products. In 2017, the company had a market cap of $29 billion. The sales value for the same year was close to $70 billion
Founded in 1902 in the United States, the company has its headquarters in Minneapolis, Minnesota and employs around 350 000 people globally. Target is among the global 2000 companies and is ranked alongside other companies in terms of market and brand value, assets, total sales, and profits. It is also one of the world's best employers
14) Tesco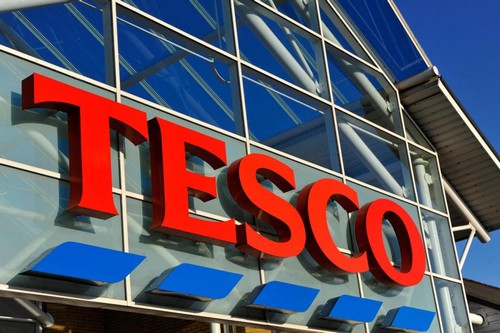 Tesco Plc. is an online company that does insurance and retail banking. One of its subsidiaries is Tesco Bank which is based in the United Kingdom. It also provides its services in China, Thailand, Poland, the Czech Republic, South Korea, India, Ireland, Hungary, Turkey, Malaysia, China, USA, Slovakia, and Japan among other countries.
Tesco employs close to 511,000 persons. In 2017, its Market Cap was $19 billion and sales close to $80 billion. Founded in 1919 by John Edward, the company has its headquarters in Cheshunt, UK. It is among the global 2000 companies in terms of Sales, Assets and Market value
15) LIDL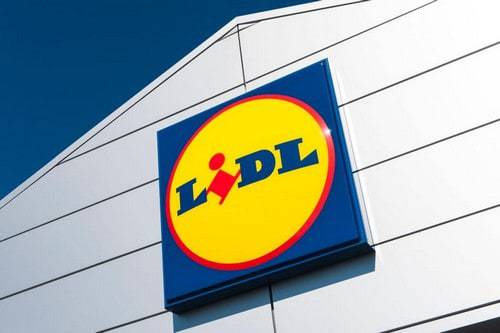 This is a Germany Supermarket Company that operates additional 10,000 stores in the United States and across Europe. Its parent organizations include; Lidl Stiftung, Dieter Schwarz, Schwarz Gruppe and Stiftung Gemeinnutzige.
Lidl has its stores in all the European Union states apart from Estonia and Latvia with its main competitor being Aldi; especially in the USA and in Germany. It employs close to 320,000 personnel and has a presence in close to 30 European countries thus living up to its Motto 'Lidl surprises'. It also forms part of the global 2000 companies.
16) Carrefour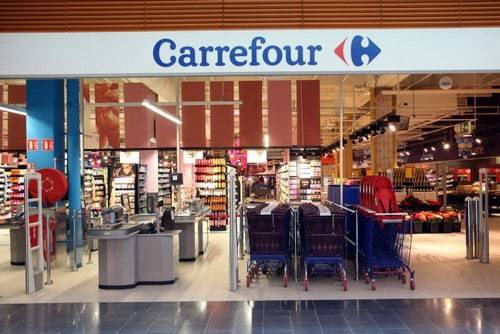 Carrefour operates and manages supermarkets, retail stores, cash and carry stores, e-commerce websites and convenience stores among others. It was founded in 1959 and has its headquarters in Boulogne-Billancourt, France.
With a Market Capitalization of $17 billion and sales value of close to $90 billion, the company is among the global 2000 in terms of assets, profits, sales, and market value. It is also one of the world's best employers.
Being a global market leader in the food retail industry, the company employs close to 400,000 employees.
17) Woolworths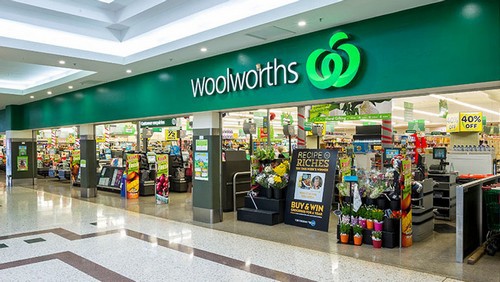 Woolworths Limited operates supermarkets and consumer stores around the world under the brand names Safeway (for Australia market), Woolworths and countdown (for New-Zealand market). The company operates in segments namely; General merchandise segment for discounted products in Australia, the home improvement and hotel division that provides hospitality and leisure services in addition to food and alcohol; the Supermarkets division in New Zealand  and Food, Liquor and petrol division also for procurement and resell of petrol, food and liquor items in Australia.
Woolworths was founded in 1924 with its headquarters in Sydney, Australia. The company employs approximately 205,000 persons globally and also makes the cut for global 2000 companies.
18) Kroger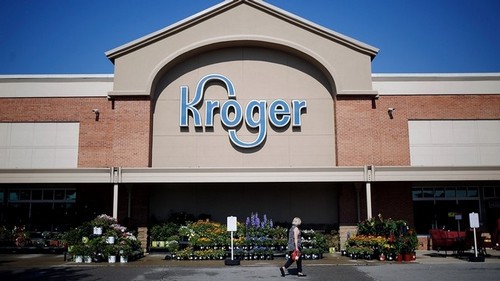 Kroger operates drug stores, convenience stores, retail food stores, jewelry stores et cetera. It also processes food sold in major supermarkets
The Company also operates combo and multi-department stores that sell a wide variety of general merchandise e.g. electronics, home furnishings, toys, jewelry, automotive products, et cetera. It again offers expanded outdoor merchandise, affordable warehousing services and promotions on health, beauty care, and grocery items.
Kroger was founded in the United States in the year 1883 by Barney Kroger and has its headquarters in Cincinnati, Ohio. It employs approximately 450,000 people globally and had a sales value of close to $120 billion in 2017.
19) Coles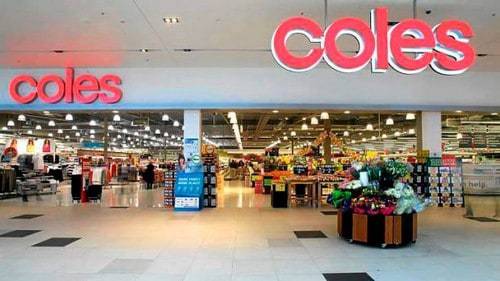 This is an Australian company with Australia Pty Limited as its initial name. It operates a chain of supermarkets and sells its products in both retail and wholesale.
The company was founded by George Coles in the year 1914 operating as s subsidiary of Wesfarmers and Coles group. Currently, the company operates close to 850 supermarkets in Australia. It has around 100, 000 employees and contributes to more than 40 percent of the Australian economy together Woolworths.
By the end of the year 2016, Coles had an operating income of $1.9 billion, revenue of around $33 billion and a $22.1 billion worth of assets.
20) Competitors such as Individual online sites and company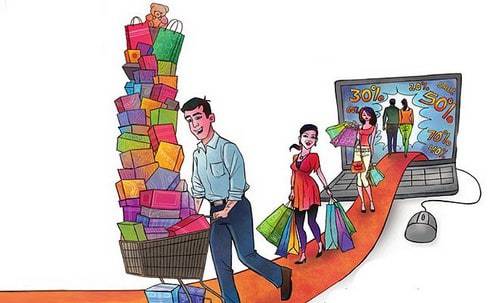 Business people have individual online sites through which they sell their merchandise. They sensitize their clients through social media sites and online referrals thus providing a direct market for willing buyers. Most products here are of FMCG (First moving Consumer Goods) nature and in most cases delivery is guaranteed in addition to friendly costs.
Walmart still remains afloat and viable despite competition from individual online sites and the above online chain stores and supermarkets.
Liked this post? Check out these detailed articles on
Topic of Competitors
Alternatively, check out the Marketing91 Academy, which provides you access to 10+ marketing courses and 100s of Case studies.