Tata Motors is a foremost automobile industry which is headquartered in Mumbai, India. Its main business operations focus on producing many products related to automobiles like trucks, cars, buses, utility vehicles, and defense vehicles.
Almost there are about 8.5 million vehicles of Tata brand that ply globally. Their vehicles are customized and it provides and it focuses on quality, safety, and user comforts. This company has its existence in about 175 countries and has more than 40,000 employees working for them. Their manufacturing focuses on six mobility drives of clean drivelines, modular architecture, reducing complex in manufacturing, modern architecture, connected vehicles, low cost, and shared mobility.
Through this article, let us check out with the top Tata Motors competitors.
1) Maruti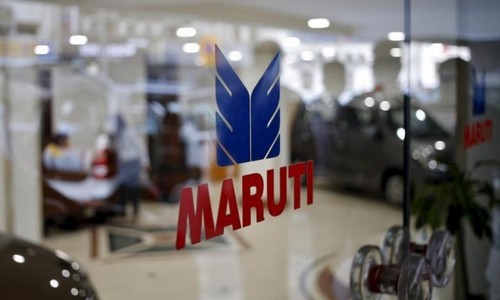 Without a doubt, one of the top competitors of Tata motors is Maruti. The famous automobile manufacturing company, Maruti Suzuki is headquartered in New Delhi, India. It was established in the year 1981 and its first production was in 1983 with Maruti 800. This company has rich experiences that are powered by innovations and commitment to producing the best vehicles for Indian roads.
The company experienced a great change after the production and launching of Maruti 800. It had turned the intention of people for the need of driving into love for driving. Their great design and technology have taken its car production to meet the expectations of the current trend in the automobile industry.
This company is the top leader in the market which has a large market share. This company has about 15 vehicles supporting its portfolio. They have good product lines and their vehicles focus on good fuel efficiency like Alto, Maruti Swift etc. Due to their great market share and the highest number of domestic sales, Maruti is considered one of the top Tata Motors competitors.
2) Hyundai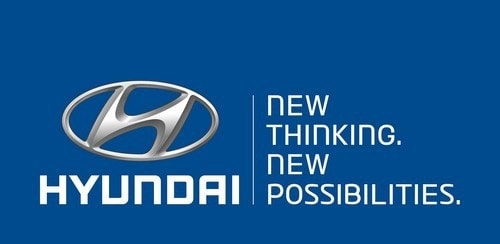 Hyundai motor company is an automotive manufacturing company which is popular across the world. It is headquartered in South Korea. It produces high-quality automobile products and also provides great services for their millions of customers across the globe.
Hyundai motor company acknowledges the importance of automobile and focuses to produce automobiles for a lifetime companion of the customer. They focus on three main features in their design, simple, creative and caring. It is the world's 35th valuable brand and has an annual manufacturing capacity of about 1.6 million units. Their vehicles are sold in almost 193 countries through their 5,000 showrooms and dealers. It is the largest exporter of cars from the Asian market.
It is popular for their quality products which have better performance. They have almost eight products for small and big car segments. Due to their rich experiences in the automobile industry, Hyundai motor company is regarded as one of the top Tata Motors competitors.
3) Volkswagen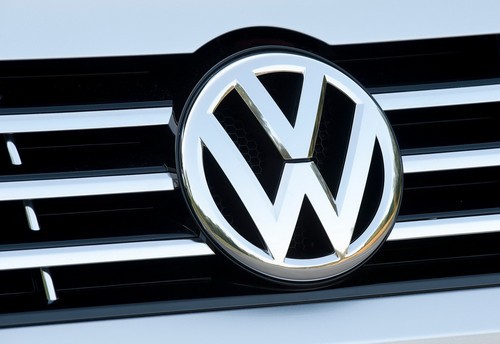 Volkswagen is an automotive manufacturing company recognized globally is headquartered in Germany. Their business operations focus on design and manufacturing various automobile vehicles like commercial vehicles, motorcycles, engines, and turbomachinery. It also provides financial services. Its product line contains 12 brands, SEAT, SKODA, Audi, Volkswagen passenger car, Bentley, Ducati, Porsche, Lamborghini, Scania, and Bugatti. They are seen in almost 150 countries. This company produces about 10 million vehicles per year.
They have about 120 production plants across 20 countries in Europe and 11 countries in the US, Asia, and Africa. One of the main strength of this company is the well-structured brands. It has a strong presence in all places. Due to their excellent brand recognition and well-managed operations, Volkswagen is considered as one of the top Tata Motors competitors. 
4) Toyota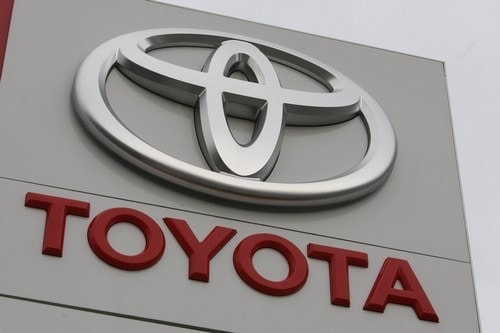 Toyota is a Japanese multinational automotive manufacturing company headquartered in Japan. It develops vehicles in an innovative way to meet the requirements of the market. Toyota emphasis on research on vehicles that gives more focus on vehicles and can be motor-powered by a variety of other fuels and vehicles for automated driving.
Their various product categories include hybrids, cars, SUVs, and 4WDs. It is the fifth largest motor company in the world with respect to the revenue. It produces about 10 million vehicles per year. The main strength of this company is the huge human power across the world.
They have a strong brand image which people look at it while making their choice of purchase. Their cars make use of great technology to meet the rising demands of technology.  Due to their design and popularity across the globe, Toyota is considered one of the top Tata Motor competitors.
5) Honda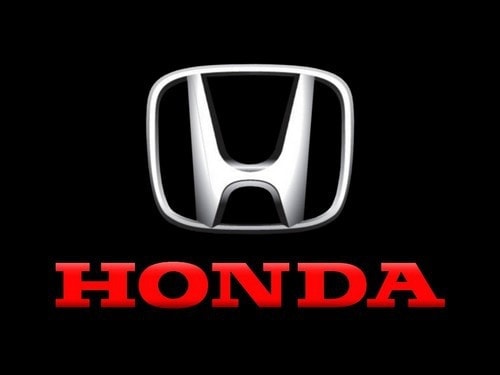 Honda Company is well-known for manufacturing of automobiles, motorcycles, aircraft, and power equipment and headquartered in Japan. It is the world's largest manufacturer of automobiles. They make use of great technologies for their products that take the company to a great level. It provides great services to their customers.
The company produces about 14 million internal combustion engines per year and is considered the largest internal combustion engine manufacturer. The main reason for Honda greatest achievement is their excellent R&D. It focuses on R&D and because of this; it comes up with great designs that are a great hit in the market.
It also makes use of high technology products and the company is strong in technology. It has a great product portfolio which has about 100 types of cars and other automobiles, scooters, and bikes. Due to their great market share and product line, Honda is considered as one of the top Tata Motors competitors.
6) Ford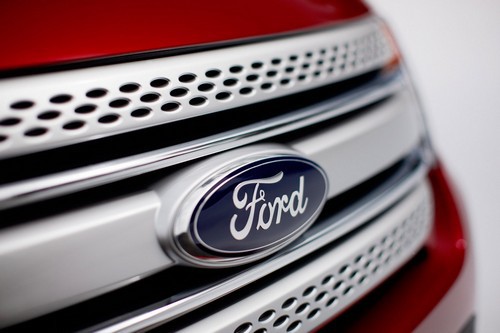 Ford, an American multinational automobile manufacturing company is headquartered in Michigan, United States. It produces, markets, and sells various vehicles for automobiles and commercial purpose. Their integrated manufacturing is based in Tamil Nadu and Gujarat.
It provides excellent design, sales, and services with the prime focus to enhance customer satisfaction. It makes use of innovative technologies for developing vehicles which provide safety for usage. The company's main strength is their brand value which is about $19.771 billion. It focuses on R&D thereby improving the performance of their vehicles.
Ford is committed to manufacturing new vehicles using the latest technologies. Their new technologies targets on increasing fuel efficiency, direct injection of gasoline, and six-speed transmissions. Due to their great market share value and a huge portfolio of products, Ford is considered as one of the top Tata Motors competitors.
7) Renault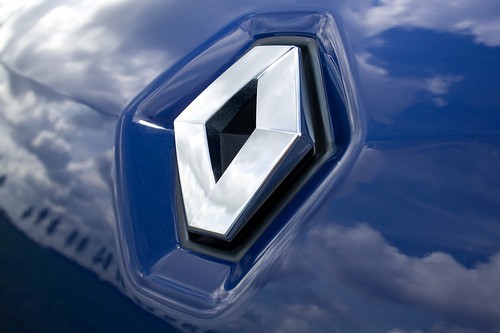 Renault is a French automobile manufacturing company that was established in the year 1899.
It manufactures many ranges of vans and cars and also manufactured tractors, trucks, buses, coaches, and auto rail vehicles. Considering the volume of products, Renault is the ninth largest automaker in the world. Their business operations take care of two segments.
One segment is the Automobile division that handles the design, manufacture, and marketing of passenger cars and commercial vehicles. The other segment is the Sales Financing division that provides financial services.
The main strength of this company is a strong customer base. It has a strong presence in the international market and has a variety of options. This brand of vehicle is available across 110 countries and has about 125,000 workforces. Due to its affordable prices and collaboration with popular brands, Renault is considered as one of the top Tata Motors competitors. 
8) Mahindra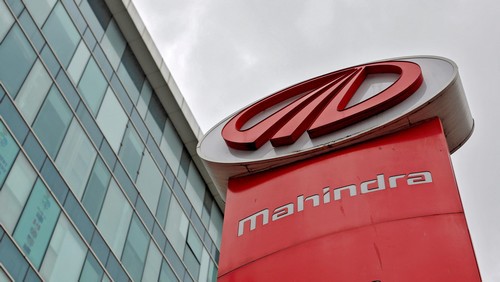 Mahindra is an Indian automobile industry that is produced by Mahindra & Mahindra. It is a global company worth the US $19 billion.  It is famous for rough and consistent automobiles and for their innovative IT solutions.
It operates in about 20 main industries and provides great solutions for the vehicles. The company has it's headquartered in Mumbai, India with their business operations in about 100 countries globally and approximately 200,000 employees in their company. Their famous models of vehicles are Mahindra XUV500, Mahindra Scorpio, Mahindra KUV100 NXT, Mahindra TUV300, Mahindra Thar, and many more.
The company focuses greatly on R&D to develop new products. To meet the road conditions of India, it manufactures great powered SUVs. It is the market leader in many automotive segments. Due to their great vehicles, Mahindra is considered as one of the top Tata Motors competitors.
9) Nissan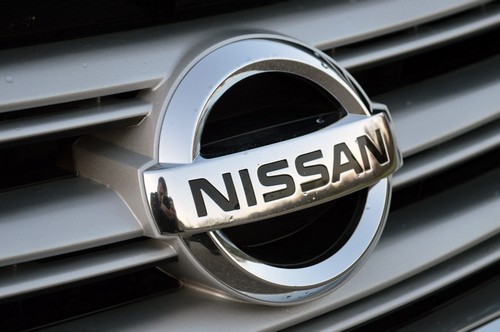 Also a top Tata Motor competitor, Nissan motor company is a multinational automobile company which is headquartered in Yokohama, Japan. Their popular brands sold are Nissan, Datsun, and Infiniti. It is also famous and the largest manufacturer of the electric vehicle.
It is estimated an average sale of about 275,000 electric vehicles per year. It has its manufacturing units in about 191 countries with approximately 160,000 employees working for them. It produces new products and services with their innovative skills. It has a vast product line to meet the requirements of the customers. It has a brand value of $17.785 billion.
It focuses more on R&D thereby having high expenses for it. Apart from cars and light commercial vehicle, Nissan also sells marine products which include engines, motor boats, cleaning boats and cruises. Due to their wide geographic presence, Nissan is considered as one of the top Tata Motors competitors.
Conclusion
The automobile industries are focusing on using the latest technology for the production of vehicles. It moves at a very fast pace to achieve their business goals and objectives. Tata Motors is making use of the latest technology in their vehicles so that the drivers are at ease while driving.
If you liked this article, we bet that you will love the Marketing91 Academy, which provides you free access to 10+ marketing courses and 100s of Case studies.