The top Tesco competitors are Sainsbury's, Asda, Morrison's, The Cooperative, Aldi – 6.2%, Waitrose, Lidl – 4.5%, Iceland foods – 2.1% and Small retail & Other Franchise's – 4%. Like Walmart is in the US, Tesco is a large retail firm in the UK. Tesco is known mainly as a grocery and general merchandise retailer and basically sells everything under the sun where grocery and merchandise are concerned. Because of its popularity, there are many Tesco competitors.
Tesco has close to 4,859 stores across the world and the number of stores is growing steadily. Its major presence is in the UK only. Tesco is a public limited company. It started small but in the 1990's when retail went through a revolution, Tesco capitalized on it and instead of being a small retailer with penetrative pricing, it became a value based retailer and has numerous retail formats in its repository.
With such strong presence, Tesco leads in the UK market and has a majority market share of 26% as of 2023. The UK market is divided into 4 main brands – Tesco, Sainsbury's, Asda and Morrisons. These 4 brands heavily compete within themselves. The other brands are far behind but there are total 9 Tesco competitors who must not be taken lightly. Which are they? Let us find out.
Top Tesco competitors
1) Sainsbury's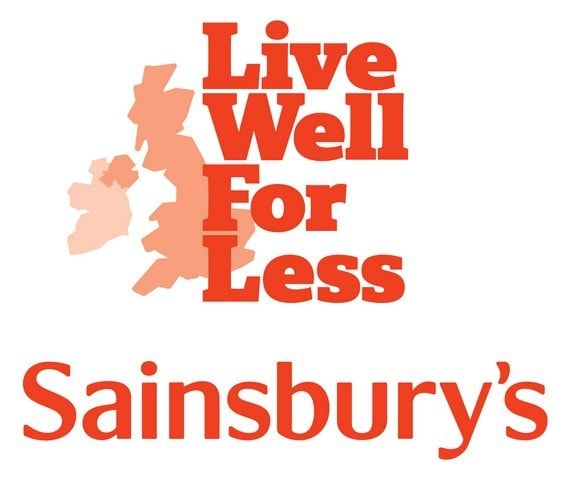 Product Type: Supermarket chain.
Industry: Retail.
Founded: 1869.
Founders: John James Sainsbury and Mary Ann Sainsbury.
Headquarters: London, England.
Area served: United Kingdom and Republic of Ireland.
Current CEO: Simon Roberts.
Revenue: $37.956B (2023)
Number of employees: 152,663 (2023)
Market capitalization: $7.98B (August 22, 2023)
As of September 2022, it is the second largest chain of supermarkets in the United Kingdom, with a 14.6% share of UK supermarket sales. The 2nd spot is a constant struggle between Asda and Sainsbury's. Sainsbury's is behind Tesco by at least 12% and hence has a huge ground to cover. Sainsbury is known for its experimentation with store layouts as well as being customer friendly and even charging a premium because of its brand strength.
Sainsbury's is known to have more number of stores than Asda although the number of supermarkets with Sainsbury's are lesser. Sainsbury's is known more for its convenience goods stores. Its online store business is booming and hence it is considered as a Tesco competitor not only for its offline sale but also its online market. Sainsbury's also has a benefit of deep pockets because its holding company J Sainsbury PLC owns the Sainsbury's bank and other businesses.
 J Sainsbury annual gross profit for 2023 was $2.415B. J Sainsbury annual net income for 2023 was $0.249B.
2) Asda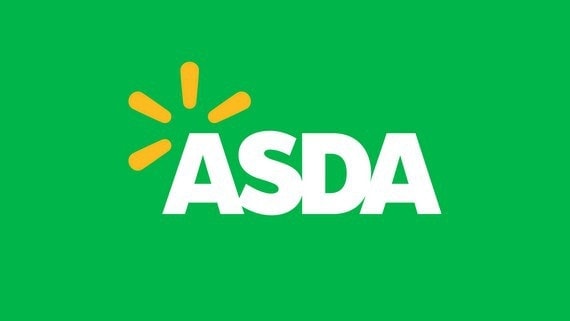 Product Type: Supermarket chain.
Industry: Retail.
Founded: 1949.
Founders: Noel Stockdale and J.W. Hindell.
Headquarters: Leeds, England.
Area served: United Kingdom.
Current CEO: Stuart Rose.
Revenue: £5.4 billion ($6.9 billion) (excluding fuel) (Q2, 2023)
Number of employees: 145,000 (2022)
Although Asda is currently the third largest retailer in the UK and the 2nd highest amongst Tesco competitors, the most potential to gain the number 1 spot lies with Asda. As of 2023, Asda's market share in the UK is 14.3%. Asda is a wholly owned subsidiary of Walmart and is known for its penetrative pricing as well as the huge number of supermarkets that it has. It is one of the leading retailers in the UK, with more than 18 million people shopping with Asda every week and 98% of UK homes being served by its online services.
Asda is known to expand year on year in the number of stores it owns. There are 634 ASDA stores in the United Kingdom as of July 25, 2023. Asda's slogan "Save Money. Live better" is a further proof that it is based completely on the style of Walmart which has the famous tagline"Every day low prices".
In 2022, ASDA – a British supermarket chain – had a brand value of 2.61 billion U.S. dollars.
Asda has some of the largest Hypermarkets in the UK making it the destination of choice for many shoppers. Asda had great plans of having even more supermarkets but the 2010 recession stopped the retail chain in its tracks. A major flaw in Asda's business plan is it has half the number of stores as compared to Tesco and Sainsbury but has a fantastic revenue generation methodology with its sales price. As Asda gradually increases the number of stores, it will become one of the most formidable Tesco Competitors.
3) Morrison's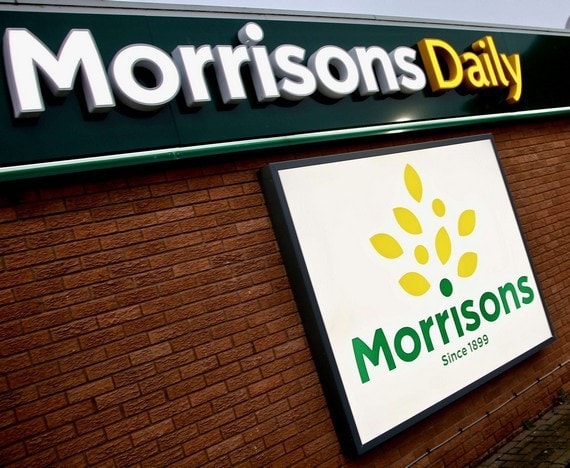 Product Type: Supermarket chain.
Industry: Retail.
Founded: 1899.
Founder: William Morrison.
Headquarters: Bradford, England.
Area served: United Kingdom.
Current CEO: David Potts.
Revenue: £4.5bn ($5.7bn) (Q2, FY 22/23)
Number of employees: 105,000
Morrisons is a British supermarket chain that was founded in 1899 by William Morrison. The company is headquartered in Bradford, England and is the fifth largest supermarket chain in the United Kingdom. The competitive advantage of Morrison's is its vertically integrated supply chain. While Tesco and other retailers are purely retail, Morrison's has its own manufacturing facilities too, products which it sells through its retail stores.
Morrison's also has tie-ups with a huge number of farmers and grocery suppliers who supply directly to Morrison's and thereby the cost of distribution is reduced. This cost is transferred as savings to the end customers and because of the savings which consumers can get from Morrison's stores, Morrison's is quite popular.
During the quarter, the retailer expanded its footprint by opening 107 Morrisons Daily convenience stores, ending the quarter with nearly 650 stores.
The company had limited distribution to 2004 but after 2004 and the acquisition of Safeway, Morrison's has expanded across the whole of UK and has at least above 700 stores running. Morrison's has more than 500 Supermarket. Morrison's is making a slow move towards more convenience stores then hypermarkets and is looking to expand convenience stores across the UK.
4) The Cooperative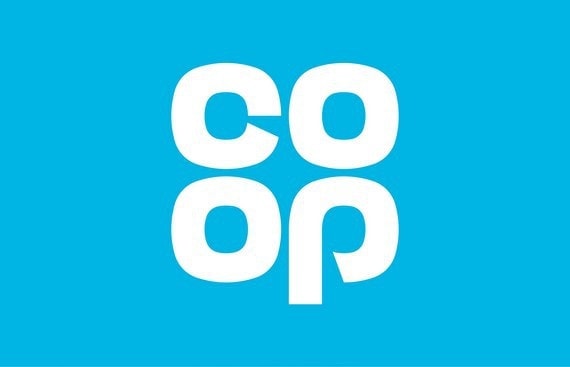 Product Type: Retail cooperative.
Industry: Retail.
Founded: 1844.
Founders: The Rochdale Pioneers.
Headquarters: Manchester, England.
Area served: United Kingdom.
Current CEO: Steve Murrells.
The Cooperative group has a 6.6% presence in the food and grocery market and if considered as a Tesco competitor, it takes away 6.6% of the market away from grocery and retail. The Cooperative group is present in multiple segments – Electrical retail, Financial retail, Food retail, insurance and legal services and others.
The Co-op food is the largest division of the Cooperative group and many convenience stores, mid-sized supermarkets and only a few larger supermarkets. The Co-operative Group has over 2,500 local, convenience, and medium-sized stores in the UK. The number of Co-operative group food stores amounted to 2,377 by 2022. The Co-op food supplies food products to other consumer co-operatives within the UK as well.
The annual food revenue generated in 2022 amounted to 7.81 billion British pounds. The annual underlying operating profit of the food market amounted to 139 million British pounds in 2022.
The Co-op group is not a direct competitor of Tesco because it does not have a profit focus but more of a cooperation focus. However, due to its market share in the food business, it is considered as one of Tesco competitors.
5) Aldi – 6.2%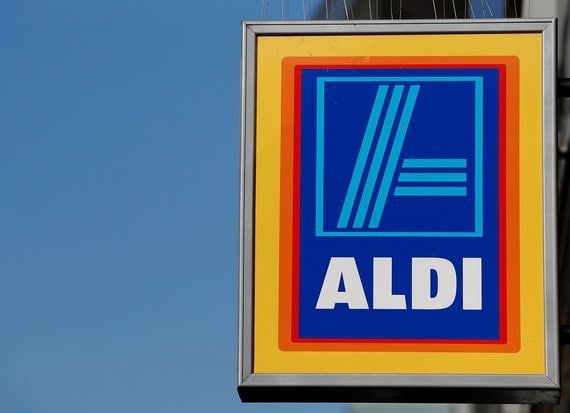 Product Type: Discount supermarket chain.
Industry: Retail.
Founded: 1913.
Founders: Karl Albrecht and Theo Albrecht.
Headquarters: Essen, Germany.
Area served: 20 countries.
Current CEO: Matthew Barnes.
Aldi is a Germany originated retail firm which is known for its massive presence in more than 10,000 stores across 18 countries. Aldi is very different from the traditional retail stores. While traditional retail stores put a lot of importance to customer delight and satisfaction, Aldi as a retailer pays more focus on the products it offers and the price at which they are offered.
Aldi has a huge range of private label brands and products which it has on offer. These private label products are sold at very low prices and to reduce the cost of the product, Aldi implements many strategies including keeping very low staff in the store and keeping cost to a minimum. Aldi was initially formed as 2 different companies starting with the name of Aldi, but both the companies merged to form the Aldi retail store.
The discount grocer, which frequently opens multiple new stores per week, revealed plans to add a total of 120 new locations in 2023, bringing Aldi's store count nationwide to more than 2,400 by the end of the year.
In the UK, Aldi is the fifth largest supermarket and has a market share of 6.2% which is very close to that of Waitrose. However, the brand image of Waitrose is far different then Aldi. While one appears to be almost a premium retailer, Aldi is known to be a penetrative retailer with the focus on cost control and not much focus on customers or brands. It is more of a brand for the masses.
6) Waitrose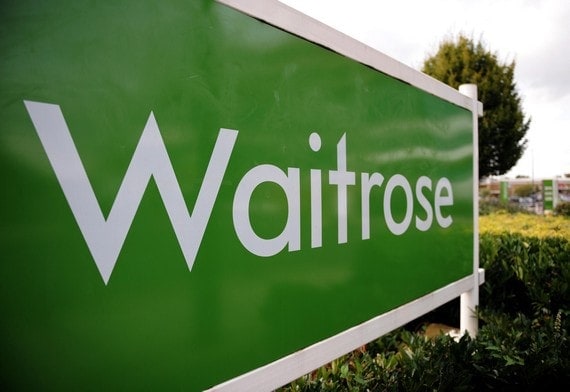 Product Type: Upmarket supermarket chain.
Industry: Retail.
Founded: 1904.
Founder: John Spedan Lewis.
Headquarters: Bracknell, Berkshire, England.
Area served: United Kingdom.
Current CEO: Simon Roberts.
Revenue: 6.75 billion British pounds (2023)
Number of employees: 52,590
Waitrose is the 8th highest amongst all Tesco Competitors and is known to be more of a branded retailer. Waitrose has such a reputation that it has a royal warrant which is a big thing in the UK – wherein the retailer can supply the wares to the Queen and the royal family. Although it has a premium brand image, the prices of Waitrose are competitive.
Waitrose has a 5.1% market share of UK's retail and grocery market as of 2023. It mostly operates through supermarkets across the UK and also has its own online stores. As of April 2023, there are 329  stores of Waitrose. Some online stores work in tandem with offline wherein the order is taken online but the product delivery and product service are given through offline stores.
Waitrose is trying hard to overcome its "pricey" brand image and is launching various campaigns and innovative ideas to leave the image behind and to attract more customers on the basis of price.
7) Lidl – 4.5%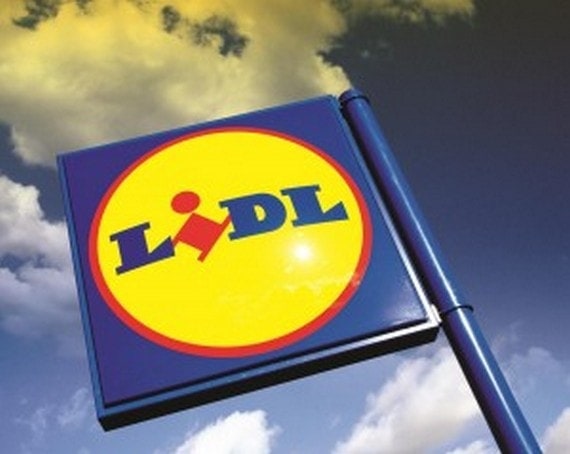 Product Type: Discount supermarket chain.
Industry: Retail.
Founded: 1973.
Founder: Dieter Schwarz.
Headquarters: Neckarsulm, Germany.
Area served: 32 countries.
Current CEO: Matthias Fellenberg.
Revenue: 100.8 billion euros (2022)
Number of employees: 341,000
Lidl is very similar to Aldi and both of them originate out of Germany with practically a very similar business offering. However, the major feature in which Aldi and Lidl are different is the brands that they sell.
It employs close to 341,000 personnel and has a presence in close to 32 European countries thus living up to its Motto 'Lidl surprises'. It also forms part of the global 2000 companies.  Lidl has a wide variety of goods from its own brand and offers competitive prices. In the US, Lidl has over 150 stores across 9 East Coast states, with more than 5,000 US team members supporting its growth.
While Aldi sells mainly private label brands sourced from various countries, Lidl controls the cost by sourcing brands locally from local manufacturers and offering the same brands at low prices to attract customers. Lidl has a 1.8% market share in the UK and is ranked 7th amongst all Tesco Competitors.
8) Iceland foods – 2.1%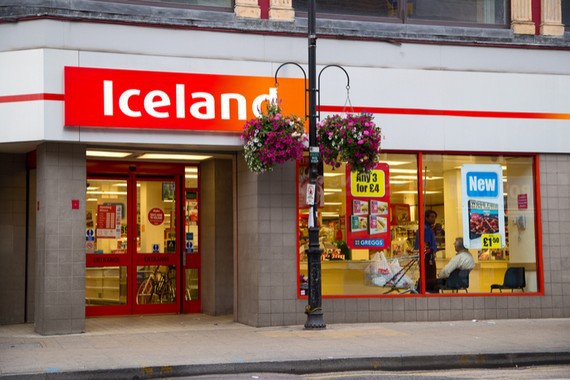 Product Type: Frozen food retailer.
Industry: Retail.
Founded: 1970.
Founder: Malcolm Walker.
Headquarters: Deeside, Flintshire, Wales.
Area served: United Kingdom.
Current CEO: Tarsem Dhaliwal.
Revenue:  £3.555 billion (2022)
Number of employees: 28,853 (2022)
Iceland foods is one of the Tesco Competitors because it supplies packaged and frozen foods in the UK. It is specifically focused on selling of frozen foods including packaged food items, meat, fish, poultry and all other variants of packaged and frozen foods. Although the emphasis of Iceland foods is on frozen food, it does sell other non-frozen food items as well.
Iceland foods regularly run promotions to promote its product and sale in the market. One of the most common forms of promotions is to offer larger portions of the product at the same price of the product. Iceland also uses marketing to an advantage by sponsoring events and using ATL and BTL marketing.
9) Small retail &Other Franchise's – 4%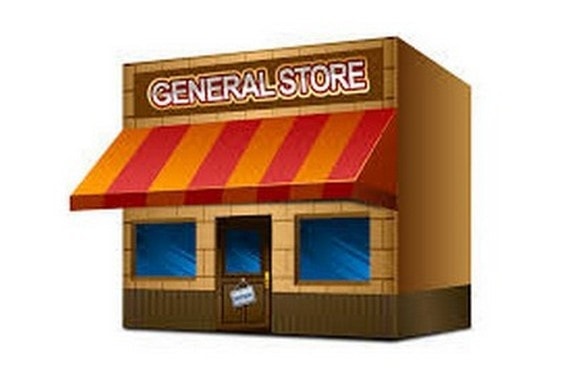 Any market has the presence of small-time retailers who are present in the market. These small-time retailers and franchises are generally convenience stores and are rarely supermarkets. Even if they are individual supermarkets, they are more used due to ease of access rather than their price advantage. Overall, in the UK small retail and other franchises occupy 4% of the market and hence these small retailers are direct Tesco Competitors.
Liked this post? Check out the complete series on Competitors