Levi Strauss is an American apparel company that was established during the year 1853 and is headquartered in California, United States. The company owns four brands under it namely, Denizen, Signature, Dockers, and Levi's.
The Levi's denim is the most popular brand in the younger generation. The other brands of Levis are also popular and due to which the brand Levis Strauss has a strong customer recall thereby increasing its sales.
The company has a strong global presence in about 110 countries and about 60 production facilities. Their products are distributed through various distribution channels through retailers, company stores, and online.
Through this article, let us discuss the top Levi's competitors.
1) Wrangler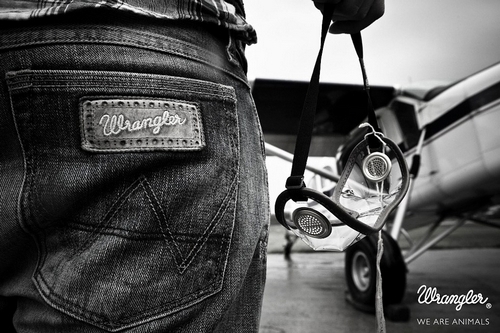 A top Levi's competitor, Wrangler is an American producer of jeans and other apparel in particular works wear. The company is owned by VF Corporation. Wrangler was formed during the year 1904 and is headquartered in North Carolina, United States.
Wrangler produces great comfort and stylish products at an affordable rate. Their products are famous for their lasting quality. Their clothes are designed to fit the requirements of people wearing it. The company has created a platform for innovation and creates a great idea to develop the best jeans and jackets.
As jeans are being used by many people, Wrangler is committed to improve the functionality of jeans and bring out a positive difference in the life of people. The company has a wide distribution channel who sells jeans to mass merchandisers like Target and Walmart. Wrangler also has their stores that are located at many locations.
Wrangler has high visibility among the customers for their jean products and that being the main reason for it to be one of the top Levi's competitors.
2) Diesel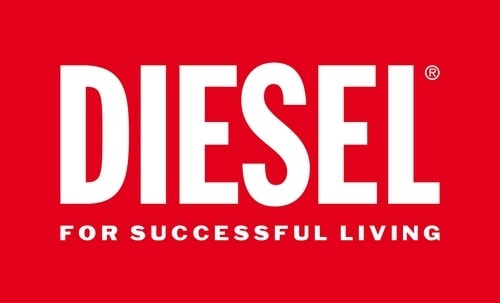 Diesel is an Italian Fashion company, is a complete lifestyle brand that was formed during the year 1978 and is headquartered in Breganze, Italy. The company produces and sells denim and other apparel products, footwear, and accessories. The apparel line of Diesel has two brands with the name, Diesel, and Diesel Black Gold. They also have a brand for kids called Diesel Kid.
This brand is popular among urban youth. Diesel produces apparel that is fashionable and comfortable. Their products are priced at a feasible rate. This brand has created a fashion statement that all could budget for it.
Diesel is an iconic brand of denim that is well-known among youngsters worldwide. The brand represents an image of old-fashioned denim which is a comfortable wear. Its advertising strategy is much appreciated where it builds stores around pictures. The company has its presence in about 80 countries. Over the years it diversified into other products like watches, sunglasses, footwear, perfumes making it a complete lifestyle brand and due to which it is a top Levi's competitor.
3) Lee Jeans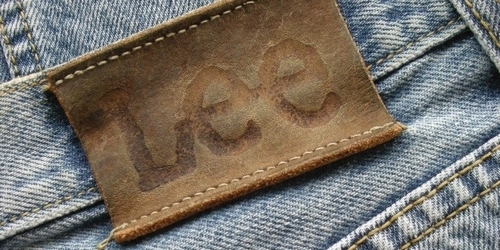 Also a top Levi's competitor, Lee is an American brand of denim that was formed during the year 1889 and is headquartered in Kansas, United States. Lee is owned by VF Corporation which is the largest apparel company in the world. This company has rich custom and innovative designs.
Lee jeans are a stylish brand that carries a sporty look. Their products are sold in about 100 stores worldwide. This brand is known for their innovation over these years and their product zipper fly jeans are a big hit in the market.
This brand is the first of its types to start advertising through the television channel and also has a continuous extensive advertising at all times. Lee spends a good amount on the advertising campaign and for brand awareness among people. This brand is socially responsible to launch the 'World Denim Day'. On this day, the brand requests companies and employees to wear Lee denim for a small contribution and that money goes for a social cause. Lee is a very cost-effective and stylish brand and due to this, Lee Jeans is a top Levi's competitor.
4) Pepe Jeans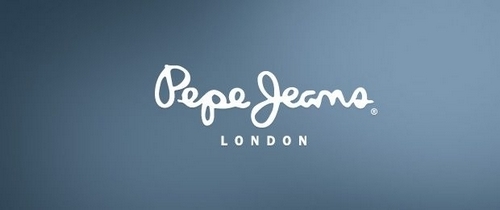 Pepe Jeans is a popular brand of denim and casual wear jeans. It was formed during the year 1973 and is headquartered in Spain. This brand is really innovative, maintains the stylish trend with a feasible price. Pepe Jeans is an international brand which provides casual wear with a heart of London on it.
This brand is the fastest growing brand and carries a different view of selling jeans. Designing menswear, womenswear, kidswear, footwear, and themed collection, at present Pepe Jeans sells their products at more than 300 stores in about 65 countries by having a team of about 2300 people.
Pepe Jeans has been continuously producing unique products because of which their products are popular worldwide. The company targets in providing a total satisfaction to the customers by giving an exceptional attention to service.
Pepe Jeans has signed international celebrity brand ambassadors that increases the brand equity and due to which, Pepe Jeans is a top Levi's competitor.
5) Calvin Klein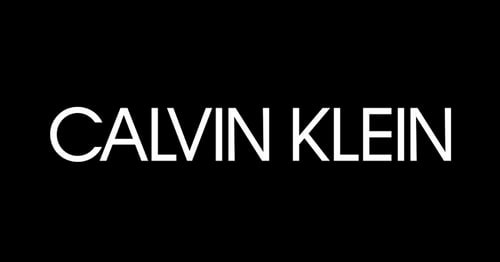 Yet another top Levi's competitor, Calvin Klein is an American fashion and luxury goods company that was formed during the year 1968 and is headquartered in New York, United States. The company specializes in lifestyle accessories, leather, home furnishings, jewelry, perfumes, and ready-to-wear apparel.
Calvin Klein is considered a modernizer in casual outfits. The business operations of the company mainly take care of two activities. One is Calvin Klein Apparel that is responsible for the sales of their products in both men and women's apparel. The other one is the Calvin Klein Licensing that takes care of the licensing agreements with the third parties.
Calvin Klein brand has their global presence and is sold in many countries. The main market is US that accounts to about 58% of the total sales. As Calvin Klein has been associated with the best designers that make their design unique and trendy, it is no doubt a top Levi's competitors.
6) True Religion

Also a top Levi's competitor, True Religion is an American clothing company that was formed during the year 2002 and is headquartered in California, United States. This brand focuses on premium denim and their products are sold in about 900 boutiques across 50 countries.
Over the years, True Religion was noted for their quality craftsmanship and bold style design. The special denim that is produced by the company provides exact fit and comfort for the user. They gradually evolved to grab the attention of the iconic leaders of the world and the demand for denim grew quickly.
The brand became popular as they are unique when compared to other brands and their stitches have led to innovative fashion design.
7) Armani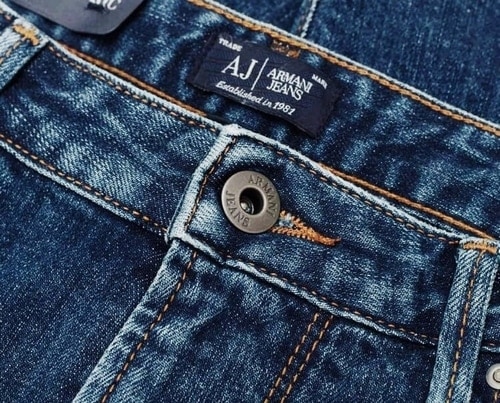 Armani is an Italian luxury fashion industry that was formed during the year 1975 and is headquartered in Milan, Italy. The brand was founded by Giorgio Armani which designs, produces, distributes, and retails various products. The company focuses on providing quality and sophisticated global apparel.
This brand is a symbol of high-class thereby producing various luxury products. It is considered a topmost brand in the fashion industry. Armani is popular for hand stitched clothing. The designs that each Armani products carry, is created with quality designers who produce unique designs. The overall look of the product is very unique and beautiful which is like by many people.
The company has strong innovative marketing strategies and has a strong tie-up with celebrity as well. The brand provides a positive effect on people when they step into the store. Armani carries a great brand value and unique designs and because of this, it is a top Levi's competitor.
8) Killer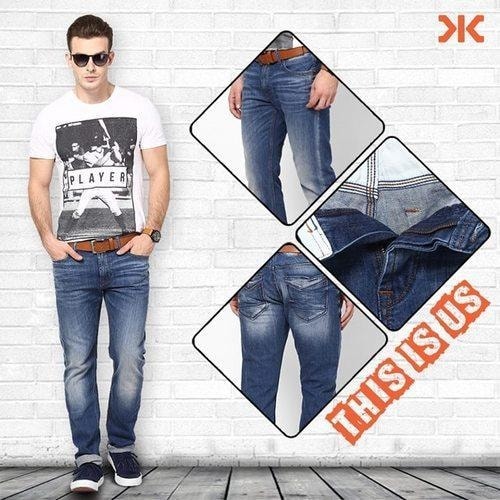 Established during the year 1989 in Mumbai, Killer's designs are synonymous with the rebellious streak of youth. Recently the waistline jeans became popular among the youth. Killer introduced the Low Rise jeans that were followed by the Shred's jeans during the year 2004.
The famous produce of Killer, Water Saver Jeans saves about 80 liters of water at the time the jeans are manufactured. This shows that Killer produces eco-friendly products. At present, the company has about 308 stores in about 183 cities.
Its strong brand presence is seen in almost many places like Central, Shopper's stop, Lifestyle, and many more. Over the years, the brand expanded into producing many other products thereby making it a complete lifestyle brand.
The Killer brand has been termed as the first international denim in India exporting it to many countries like USA, Middle East, Africa, and South East Asia.
9) G-Star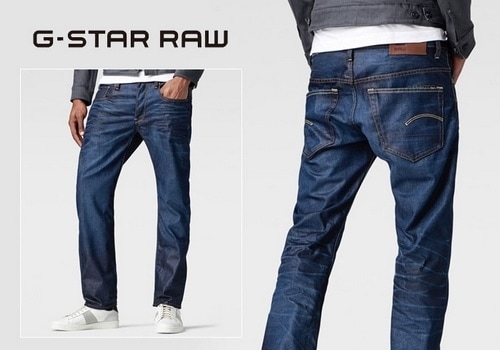 G-Star RAW that is commonly referred as G-Star is a popular Dutch designer clothing company that was formed during the year 1989 and is headquartered in Amsterdam, Netherlands. The company produces urban clothing. Originally named as Gap Star, the brand decided to change the name to G-Star at the time of going international to avoid confusion with the already existing brand named GAP.
Ever since its formation, G-Star's philosophy has been 'Just the Product'. This approach has led to many types of denim and the introduction to luxury denim for the streets. The company has also endorsed the inherent beauty of denim by creating washes and treatments that will bring out the unique quality and characteristics of the products. The company has a great marketing channel with more than 6500 selling points worldwide and due to which it is a top Levi's competitor.
10) Spykar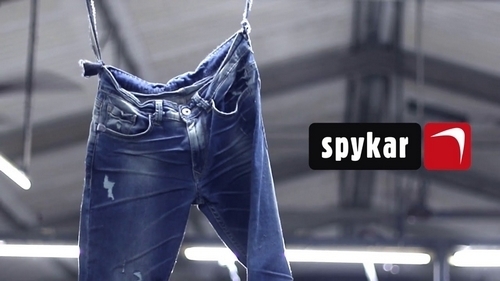 A perfect destination for your denim collection, Spykar is India's leading brand of jeans wear for the youngsters that were formed during the year 1992. It is basically a synonym for denim. Their jeans are stylish, young, and fashion-oriented. It also maintains the changing dynamics of the global fashion trend.
The company has come a long way ever since its formation and has certainly defined the rules of the fashion world. Started as a men's denim brand, it expanded its portfolio to become a one-stop shop for men and women's casual wear.
The products are available in about 220 exclusive outlets and more than 900 multi-brand outlets. It is also available on their company website that provides detail information regarding each of their products.
Conclusion
Levi Strauss being a private clothing company makes every attempt to come up with great products to meet their above-mentioned competitors.
Liked this post? Check out these detailed articles on
Topic of Competitors
Alternatively, check out the Marketing91 Academy, which provides you access to 10+ marketing courses and 100s of Case studies.