The eight largest department store retailers in the United States, Target was established during the year 1902 and is headquartered in Minnesota, United States. Target is an upscale discount retailer that provides high-quality and current trend merchandise for the feasible price.
Target has about 1,850 stores and about 39 distribution centers in the United States.  Target has its business operations in the United States only and also has its online platform target.com. The company has partnered with many designers and dealers to provide different variety of merchandise assortments at a low price. It also has a Rewards loyalty program that helps regular customers with discounts on purchase from Target.
Since Target is a popular brand in the United States, it does see some competitors in this segment. Through this article, let us discuss some top Target competitors.
1) Walmart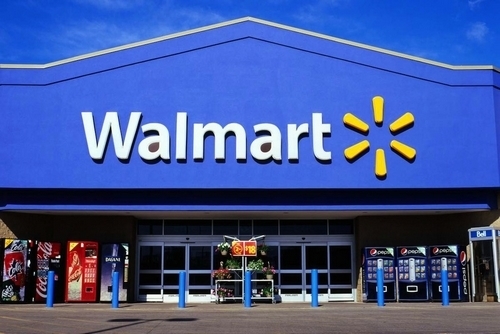 A top Target competitor, Walmart is an American multinational retail corporation that was formed during the year 1962 and is headquartered in Arkansas, United States. Walmart operates a chain of hypermarkets, grocery stores, and discount department stores.
Walmart started as a small discount retailer and over the years it has opened many stores and expanded internationally. Through innovations, Walmart creates a seamless experience to allow customers to shop at any time and anywhere online through their mobile devices and in stores. Walmart creates opportunities and brings out value to customers and communities across the globe.
The main strength of Walmart is its core competency that involves the use of information technology that supports its international logistics system. It can track the performance of individual products at a glance. Walmart has grown substantially over the years and due to which it is a top Target competitor.
2) Amazon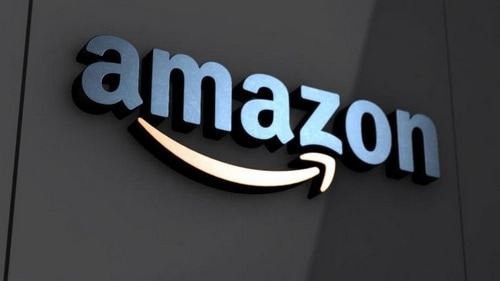 Amazon is an electronic commerce and cloud computing company that was formed during the year 1994 and is headquartered in Washington, United States. Amazon started off with an online bookstore and on seeing a huge success on it, Amazon expanded its online business to other products and currently sees a lot of competitors.
It has a strong loyal customer base who frequently purchase from them. The main strength of this company is that is has a strong background that it was built with an early success on the online bookstore. Amazon has a strong CRM that creates the customer-centric process that carefully captures and records the customer's buying pattern.
This helps Amazon to suggest products for the customers and provide them with offers. It has an effective distribution network in place to make the product available at remote locations. It uses the strategy 'Go Global & act local' to compete with domestic e-commerce competitors and due to which it is a top Target competitor.
3) Home Depot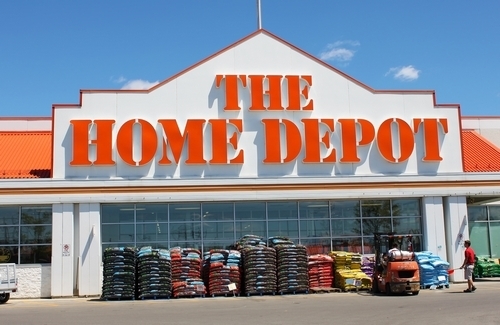 A popular American home improvement company, Home Depot, sells construction products, services, and tools. Home Depot was established during the year 1978 and is headquartered in Georgia, United States. Most of its business operations are seen in Canada, Mexico, and the United States.
Home Depot has a huge collection of home improvement products, building materials, and lawn and garden products. Along with the products it also provides many services for the same. The main strength of Home Depot is being the largest retailer in the world by having a massive power over its competitors. It has a huge bargaining power over their competitors and also can accommodate the rise of new competitors.
It has about 2,269 stores across the world. The brand value of Home Depot is estimated to be about $28.798 billion. It provides a unique collection of products at one place and provides an attractive range of products. It also provides eco-friendly products for those who prefer them. Home Depot sees a strong financial position and due to which it is a top Target competitor.
4) The Kroger Company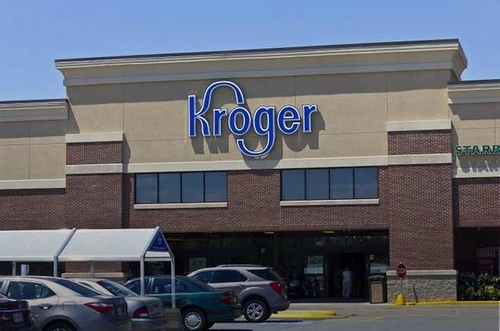 Also regarded a top Target competitor, The Kroger Company is a retail company that came into existence during the year 1883 and is headquartered in Ohio, United States. It is the largest supermarket chain in the United States by operating about 1,300 supermarkets in about 24 countries.
Their stores are in the name of Kroger but they also have many other store names with many names like Dillion Stores, King Soopers, and Fry's. Kroger sees a majority of its sales from the grocery operations while some from convenience stores. The products of the company are available in three categories like private selection, quality products, and value brand.
Their products are of high-quality with feasible prices. Their fully integrated retail store owns various operations right from manufacturing of food products till the promotion and sales. Its multi-brand and multi-format retail operations provide a good experience to the customers.
5) Costco

Costco is an American multinational company that was formed during the year 1976 and is headquartered in Washington, United States. Costco operates a chain of membership-only stores. It is a multi-billion dollar global retailer having warehouse club operations in about eight countries.
Costco is a recognized leader in this field and is dedicated to every area of the business. It provides its members the best possible prices on quality brand-name merchandise. Costco provides a wider selection of merchandise, exclusive membership, well-designed shopping experience etc. Costco provides an attractive value proposition to loyal customers.
The main success of Costco to retain their customers is its price position. It has optimized all its processes to get minimum cost and maximum output. It has also streamlined its distribution network to be reachable to many customers. It has an excellent brand value and due to which it is a top Target competitor.
6) Kmart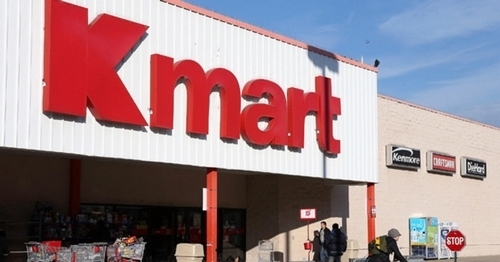 Also a top Target competitor, Kmart is a retail industry that came into existence during the year 1899 and is headquartered in Michigan, United States. Kmart operates about 2,171 stores and is an American big-box department store. It attracts customers by providing low prices to them thereby making them purchase from Kmart always. It has a variety of products like toys, health and beauty products, food, sporting goods, automotive, bedding products and many more.
Its main target customers are from the middle class and blue-collar. It is recognized for its iconic special and family in-store events for the customers visiting the Kmart store. It provides great savings to their customers and the amazing selection of the products. It has an excellent customer service who serves the customer all the time and a high brand loyalty, due to which it is indeed a top Target competitor.
7) Lowe's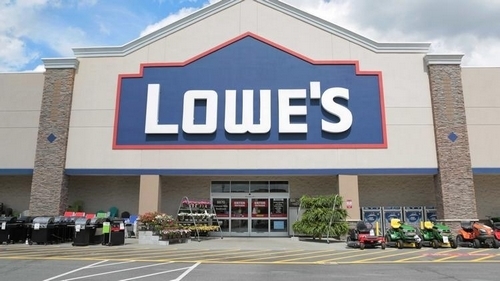 Yet another Target competitor, Lowe's is a well-known retail industry that came into existence during the year 1946 and is headquartered in North Carolina, United States. The company provides home improvement services for various home appliances.
At the international level, it is the largest home improvement retail brand and it serves almost 14 million customers per week. The home improvement stores or Lowe's carry a wide range of national brand-name merchandise like Whirlpool, LG, GE, and Samsung.
Lowe's wide selection provides the retail and Pro customer with huge national brand-name merchandise that is required to complete home improvement, maintenance, repair, and construction projects. Lowe's has its merchandise sourced from about 7,500 vendors worldwide.
8) Sam's Club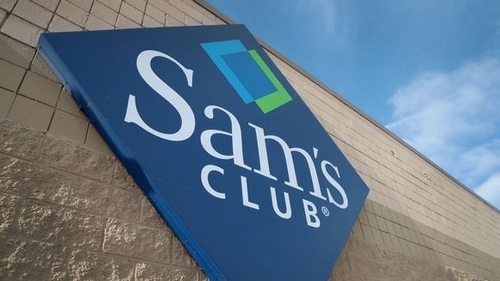 Also regarded a top Target competitor, Sam's Club is a membership-only club that is into the retail industry. Sam's Club was formed during the year 1983 and is headquartered in Arkansas, United States. Sam's Club serves about 47 million US members.
The company is owned and operated by Walmart. It provides quality and value products to its customers through their retail services. Sam's Club carries Member's Mark which is an exclusive, top quality brand. These products are a high-class design that makes use of the top of the line materials and the highest quality ingredients to ensure the customers get the best quality.
Sam's Club is ranked top in the sales volume in the warehouse club list in the United States. The company has a strong brand name and effective marketing strategies. Since it has a strong backing of Walmart parent company, Sam's Clun is considered one of the top Target competitor.
9) Best Buy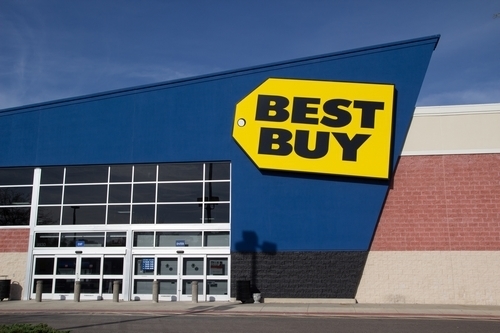 A popular retail industry, Best Buy is an American international consumer electronics retailer. It was formed during the year 1966 and is headquartered in Minnesota, United States. Best Buy brand has initially established its reputation as an audio specialty store under the name of Sound of Music.
Ever since the formation of Best Buy, its business operation has undergone some restructuring. It gradually expanded its operations on consumer electronics. In the United States, it has a large consumer electronics store and it exists in about 1779 locations. It is also a robust player in online commerce and is the sixth largest e-commerce store in the US. It has its business operations spread across Canada and Mexico also.
It has approximately about 31 million users per month and Best Buy is one of the top retailers in the US, is indeed a top Target competitor.
10) Aldi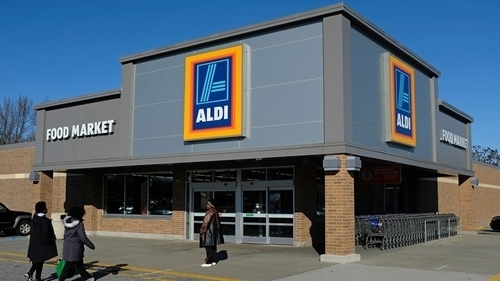 Last but not the least, Target competitor, Aldi is a popular retail industry. It is a common brand of two German family-owned discount supermarket chains. It was formed during the year 1946 and is headquartered in Germany.
It is owned by Einkauf GMBH. It has about 10,000 supermarkets across 20 countries. It is popular for its range of discount and low priced products. The wide range of products that are sold by Aldi includes grocery, special buys, groceries, garden products, and everyday collections. Aldi's main strength for its popularity is its pricing. It provides a low cost to its customers.
The daily products that are used by customers are sold in this store whose prices are less than the other retailers. The discount store has a strong product mix. The main strength of the product mix is highly differentiated products and brands that exist in each category.
Conclusion
Target being a top retailer brings out new feature and innovations in their business, to meet the rising demand of the customers.
Liked this post? Check out these detailed articles on
Topic of Competitors
Alternatively, check out the Marketing91 Academy, which provides you access to 10+ marketing courses and 100s of Case studies.