An Indian company based out in Kolkata, ITC is a diversified multi-business conglomerate industry. Its business operations are divided into five segments, Hotels, Fast Moving Consumer Goods (FMCG), Paperboards and Packaging, Information and Technology, and Agriculture.
It is India's foremost multi-business enterprise and rated as the best big companies in the world. The Boston Consulting Group has featured ITC as one of the world's largest viable value creator of the consumer goods industry. It has established various brands like Sunfeast, Sunbean, Aashirvaad, Dark Fantasy, Fabelle, Kitchens of India, and many more.
ITC's Hotel business supports the national importance to develop avenues of foreign exchange earnings and to boost tourism. Started its hotel journey with the Sheraton Chola, Chennai in 1975, ITC's has redefined the face of Indian hospitality. At present, ITC Hotels is considered as one of largest hotel chains in the Country which has about 100 hotels across 70 destinations.
Through this article, let us discuss the various ITC competitors with respect to FMCG and Hotels.
ITC Competitors In FMCG segment
1) HUL

Hindustan Unilever Limited (HUL) is the largest Fast Moving Consumer Goods Company located in India. It has a rich 80 years of legacy in this field. Almost, nine out of ten Indian households make use of the products of HUL.
The company works daily for a better future to make people feel and look good with their various brands and services. The main product includes cleaning agents, food products, personal care products, and water purifiers.
It has about 35 brands which span across 20 distinct categories like detergents, soaps, skin care, deodorants, tea, coffee, ice cream, packaged food, and many more. The main strength of this company is its innovation. The company's research center continuously works and develops innovative products which make HUL lead the consumer goods market. As HUL is considered as a market leader in consumer goods, it is indeed a top ITC competitor.
2) P&G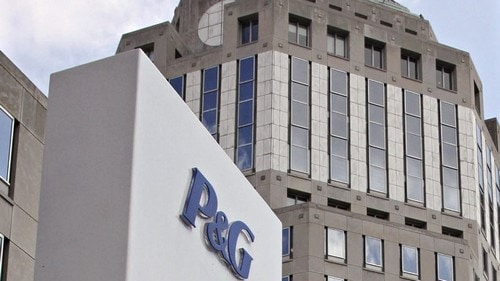 A popular American multinational consumer goods corporation, P&G is headquartered in Ohio, United States. It manufactures a wide range of consumer goods. The company has its business operations in five main segments, Grooming, Health Care, Fabric & Home Care, Beauty, and Baby, Feminine & Family Care.
The company sells their products in about 180 countries and territories mainly through grocery stores, department stores, merchandisers, membership club stores, baby stores, online store and through many other channels. It is one of the major providers of hygiene and healthcare consumables.
One of the main strength of P&G is that it has its own brands which are valued by them and customers. It has a huge product portfolio and due to which the economy of the sales increases. Due to their excellent R&D and brand value, P&G is considered a top ITC competitor.
3) Nestle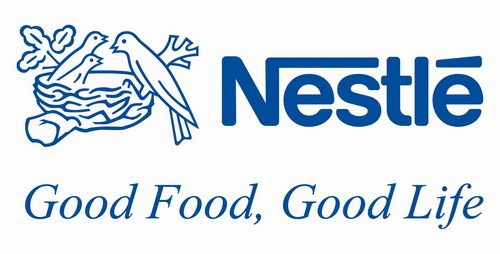 Nestle is a food processing industry located in Switzerland. Established in the year 1866, Nestle is the largest food company in the world based on revenue. The various products of Nestle include medical food, baby food, breakfast cereals, bottled water, tea, coffee, dairy products, confectionery, frozen food, ice cream, snacks, and pet foods.
The company has about eight factories and many co-packers. It is a lively company which provides their consumers with various products of global standards. The company has about 200 brands that range from global to local ones and their products are available in almost 191 countries. The research and development center of Nestle is the world's largest food and nutrition research organization. Due to their broad portfolio of products, Nestle is considered a top ITC competitor.
4) Godrej Consumer Products
Indian Consumer Goods, Godrej Consumer Products Limited (GCPL) is based out in Mumbai. It is engaged in manufacturing of various products which includes hair colorants, soap, liquid detergents, and toiletries.
The company has many brands which include, Godrej Fair Glow, Cinthol, Godrej No.1, and many more. At present, the Group has about 1.1 billion consumers worldwide and across various businesses. The company is ranked the largest in household insecticide and hair care players.
The company is also at the top in producing the hair care needs of the consumers. GCPL creates own strong brands in various business segments. It focuses on innovation and expands their product portfolio by introducing many new products. Due to their strong market position in many categories, GCPL is considered a top ITC competitor.
5) Godfrey Philips India Ltd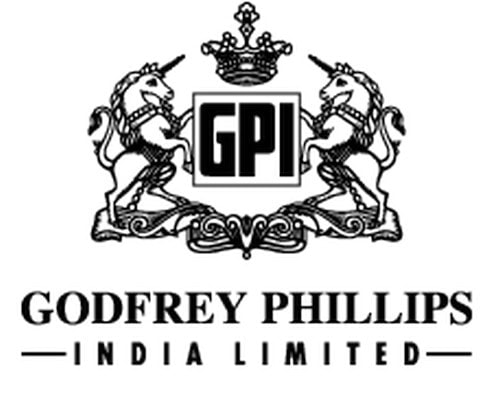 Godfrey Phillips India Limited is a lead company of the Modi Enterprises. It is one of the largest cigarette manufacturers in India. The company produces some of the best cigarette brands in the country which includes Red & White, FourSquare, and Cavanders. Over the years, Godfrey Phillips India has expanded its portfolio of products outside cigarettes and tobacco.
The company started producing mouth freshener and confectionery segments with Pan Vilas Silver Dewz, Pan Vilas pan masala, and FundaGoli candies. In the global market, it collaborated with some leading players to offer product support, tailor-made services, and professional services. Due to their service and product portfolio, Godfrey Phillips India Limited is considered a top ITC competitor.
6) Danone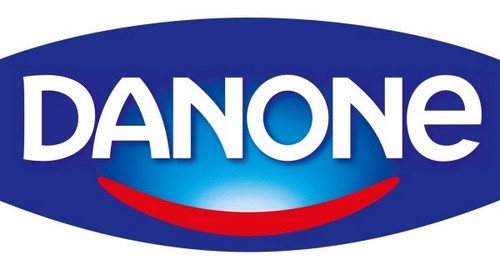 A popular French food product company, Danone is based out in Paris. It operates in food and beverage industry worldwide. The company has their business operations through their four segments, EDP Norma, EDP International, Waters, and Specialized Nutrition.
It offers various products like Yogurt, almond and soy milk, ice creams, powdered proteins, and many more. The company also provides oral and tube feeding products which are used for the nutritional treatment of babies and children; hypoallergenic products, liquid oral nutritional supplements for babies and children.
The products by Danone are produced using superior quality raw materials and processes. Danone's yogurt has a top selling product and it has a good record of health benefits. Due to their products in various categories, Danone is considered a top ITC competitor.
7) Coca-Cola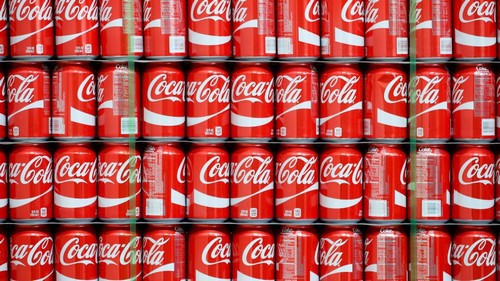 The Coca-Cola Company is a main player in the beverage industry. It is a producer, supplier, and marketer of concentrated syrups and beverages. The company consists of the corporate division which is headquartered in Atlanta, Georgia and also partners with 300 companies for bottling. It is top in producing aerated beverages, ready-to-drink coffees, and juices.
The company was established in the year 1892. The four main leading carbonated soft drinks are Diet Coke, Coca-Cola, Fanta, and Sprite. It is also the second largest provider of sports drinks and packaged water and third in the energy drink.
The company is popular for their eye-catching advertisement. Their advertisement connects emotionally with people of all ages.  It has a strong financial position through their acquisitions with Thumps Up, Minute Maid etc. Due to their brand value, Coca-Cola is considered a top ITC competitor.
8) Colgate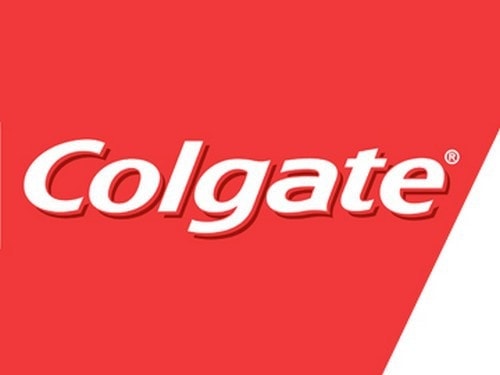 Colgate is a consumer products company which is based out in New York, United States. The company produces and supplies various health care, personal care, and household products. The products of Colgate are marketed in about 200 countries worldwide.
The company operates in two main segments. One segment focuses on oral hygienic products, detergents, and soaps. The other segment focuses on veterinary products for cats and dogs. It is a global leader in oral care producing the leading brands of toothpaste and the manual toothbrush.
The worldwide market share of Colgate's toothpaste was estimated about 44.4%, and that for manual toothbrushes was estimated about 33.4% during the year 2014. The oral care business also includes pharmaceutical products. The company has a wide range of products categories and their chances of success and finance are in a better position. Due to high market share, Colgate is considered a top ITC competitor.
9) Dabur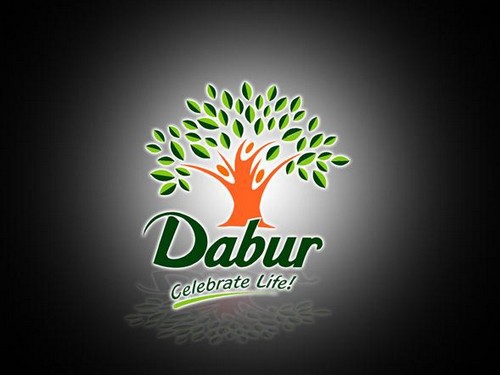 A popular Ayurveda medicine and natural consumer products manufacturer, Dabur is an Indian company. The portfolio of Dabur's FMCG includes five leading brands. Their brands are well known by the name Dabur for healthcare products, Vatika for personal care, Hajmola for digestives, Fem for skin care products, and Real for fruit juices.
The products of Dabur have a huge presence in the international markets and are available in about 120 countries. The revenue from the international market is about 30% of the total turnover. It is well placed among its customers. Dabur is considered as the fourth largest company in FMCG segment. It has a great distribution network worldwide. Due to their brand and the quality of products, Dabur is considered a top ITC competitor.
10) Marico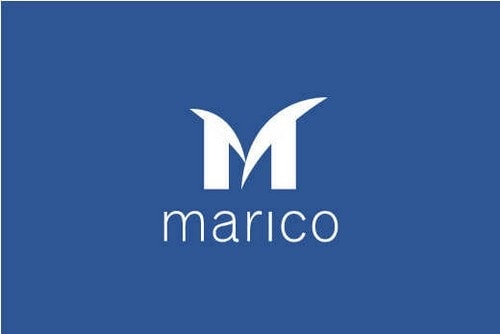 An Indian consumer company, Marico is based out in Mumbai. It is a leading company which manufactures personal consumer products and provide services in the beauty sector. The company has about eight factories located in India.
It is considered as a popular FMCG company in India. The company was established in the year 1948 by Mariwala family in Mumbai. They set up Bombay Oil Industries Limited (BOIL) which manufactured coconut and vegetable oil. Over the years it has successfully created various brands in hair and edible oils and expanded itself into branded consumer products.
The main strength of Marico is the success of the famous brand of coconut oil, Parachute which is famous in almost all household. Due to their production using own strategy and its growth over the years, Marico is considered a top ITC competitor.
11) L'Oreal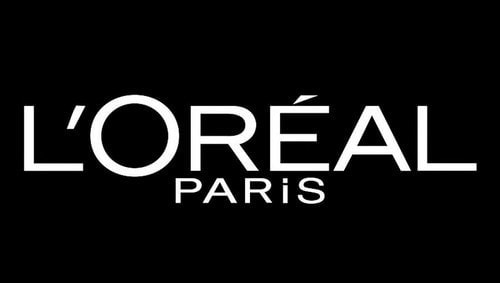 L'Oreal is a top skin care and beauty brand that is sold in many retail outlets. It produces the most innovative products for the consumers. The products of L'Oreal are sold in almost 120 countries worldwide.
The Consumer Products Division of L'Oreal produces the best of cosmetic innovation. Their products are distributed through various channels like supermarkets, hypermarkets, traditional stores, drugstores and online stores.
The company produces a wide range of coloring products, makeup, hair care, and skin care. The main strength of this brand is their vast product line which focuses on personal care and cosmetics. It has an excellent research and development team to ensure the safety of their products. Due to their wide presence worldwide and their product quality, L'Oreal is considered a top ITC competitor.
ITC Competitors In Hotels 
12) Leela Hotels

An Indian luxury hotel chain, Leela Hotels was founded in the year 1986 by C.P. Krishnan Nair.  This hotel is a group of nine luxury hotels and palaces. Over the years, the company has been on a continuous journey to make the travelers comfortable that crosses their path.
The main goal of the hotel is to provide the most a memorable and magical stay at their 5-star hotels and to deliver the essence of India. Over the 30 years, Leela Hotels has grown to geta first-class collection of almost nine award-winning luxury hotels that are spread across the main destinations in India.
The main strength of this hotel is the brand and being the main player in the hotel segment. It has about seven, five-star hotel managing about 2128 rooms in the country. Due to their quality of rooms and their service, Leela Hotels is considered a top ITC competitor.
13) Taj Group of Hotels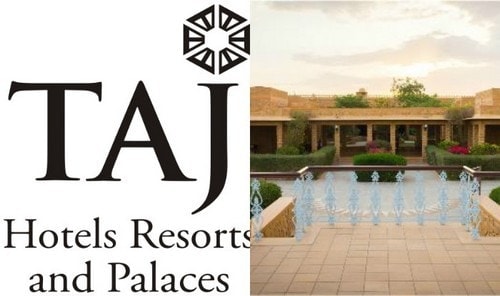 Taj group of hotels is an international chain of resorts and hotels that is headquartered in Mumbai, India. It was founded by the Tata group during the year 1903. The company has about 99 hotels and resorts across 83 locations in India and 16 in other countries.
From the world eminent landmarks to the contemporary business hotels, beach resorts to outstanding palaces, each Taj hotels provides a fusion of Indian hospitality, modern luxury, and superior service. The TajMahal Palace located in Mumbai is an iconic flagship and this hotel has set a benchmark for luxury and fine living.  It is considered to be the best luxury hotel chain in India. Due to their brand value, Taj group of hotels is considered a top ITC competitor.
14) Oberoi Group of Hotels

A famous hospitality company, Oberoi Group is headquartered in Delhi. The company operates more than 30 luxury hotels and two river cruise ships in almost six countries. It operates with the brand name Trident Hotels and Oberoi Hotels and Resorts.
This group of hotels was established in the year 1934 by Raj Bahadur Mohan Singh Oberoi. Over the years the company expanded its growth with properties in Indian and abroad. This hotel provides the right blend of luxury, service and it is very efficient. It is being acknowledged for its excellence in all its operations. It has received various awards. The main feature of this group of hotel is that it is highly motivated and has well-trained staff to provide superior quality of service.
This luxury hotel has established its reputation and set an example of luxury in service amongst the various hotels in the world. Due to their strong base of the client in the commercial sector and its brand, Oberoi Group of Hotels is considered a top ITC competitor.
15) Sarovar Group of Hotels

Sarovar Group of Hotels is a famous hospitality company was founded in the year 1993 and headquartered in Mumbai, India. It manages a chain of hotels for business and leisure travels spread across various destinations in Indian and overseas. The company provides various facilities like rooms and suites, meeting and conference rooms, and catering services.
The other portfolios include restaurants, resorts, pubs, and corporate hospitality services. It operates under the brands Sarovar Premiere and Park Plaza for the five-star segment, Sarovar Portico and Park Inn for three to four-star segment, and Hometel for three-start to budget segment. Due to their various kinds of hotels and resorts worldwide, Sarovar Group of Hotels is considered a top ITC competitor.
ITC Competitors in Cigarettes
16) Philip Morris International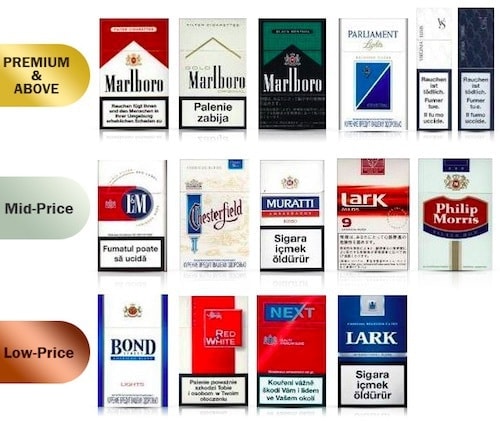 With brands like Marlboro, L&M and others in its belt, without a doubt a top ITC competitor in the cigarette industry is Philip Morris International. Philip Morris is an American origins company which has worldwide distribution of its cigarette brands. Cigarettes are a major revenue driver for ITC and Philip Morris hits ITC in the premium brands of cigarettes.
Philip morris acquired Godfrey phillips, a major Cigarette manufacturer and distributor in India which is a majority playground for ITC. The combined power and deep pockets of Philip Morris is a challenger to the market share of ITC.
Conclusion
The FMCG and the Hotel industries are increasing in the market and these industries are moving at a very fast pace to achieve their business goals and objectives. ITC is making use of the expertise and considering the current trend in FMCG and Hotel is trying its best to meet the requirements of the people.
If you liked this article, we bet that you will love the Marketing91 Academy, which provides you free access to 10+ marketing courses and 100s of Case studies.