Johnson & Johnson is American multinational pharmaceutical and medical equipment, and consumer goods manufacturing company. It was established in the year 1886 and headquartered in New Jersey. It has about 250 subsidiary companies and has its business operations in about 60 countries.
These brands of consumer products are quite popular and are available in almost every household. Their popular consumer products are Band-Aid, Johnson's baby products, beauty products and many more. It has a very strong presence in each and every product. This brand is trusted by many medical practitioners worldwide. It has a wide range of distribution system for selling their products.
Through this article, let us discuss Johnson & Johnson competitors.                                                 
1) Pfizer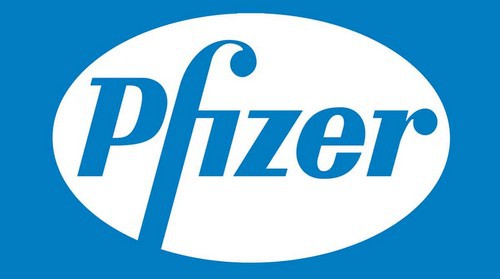 Pfizer is one of the largest pharmaceutical and a research-based company. The company manufactures and produces vaccines and medicines for many disciplines of medicine which includes oncology, cardiology, immunology, diabetology, and neurology.
The company gets help from two business segments, Pfizer Innovative Health and Pfizer Essential Health to manage its commercial operations. Pfizer Innovative Health emphasis on producing medicines and vaccines that target on improving the life of a patient. Pfizer Essential Health is a part of research and development that leads to innovations in the pharmaceutical sector.
The main strength of this brand is that six of their products are among the top pharmaceuticals brands in India. It has an excellent R&D wing that continuously produces and innovate products. Due to the strong brand name, Pfizer is regarded as one of the top Johnson & Johnson competitors.
2) Novartis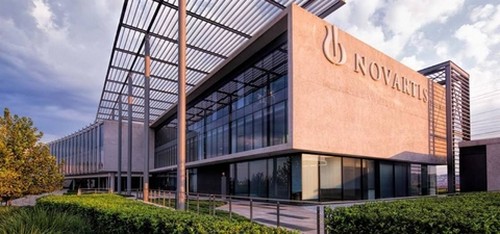 A Swiss pharmaceutical company, Novartis is headquartered in Basel, Switzerland. It is one of the largest companies in pharmacy sector by sales and market capitalization. This company is a full-time member of various associations like European Federation of Pharmaceutical Industries and Associations (EEPIA), Pharmaceutical Research and Manufacturers of America (PhRMA), and International Federation of Pharmaceutical Manufacturers and Associations (IFPMA).
The company produces medicines for respiratory and infectious diseases, cardiovascular, dermatology, neuroscience, dermatology, urinary problems, vision, and animal health products.
Their main focus is to research, develop, and market innovative products related to medicine which will help to cure disease and to ease the suffering of people to help them live a quality life. Due to their global reach, Novartis is considered as one of the top Johnson & Johnson competitors.
3) Glaxo Smith Kline
A British pharmaceutical company, Glaxo Smith Kline was founded after a merger of GlaxoWellcome and SmithKline Beecham. It was founded during the year 2000 and headquartered in London. It is considered the sixth largest pharmaceutical company in the world.
The company has three main businesses that research, develop, and manufacture various pharmaceutical medicines, healthcare products, and vaccines. Their pharmaceutical business has a large portfolio of well-established medicines. Their main focus is on developing new medicines for immuno-inflammation, respiratory and HIV/infectious diseases, and oncology.
Glaxo Smith Kline has a strong sales distribution network worldwide. The products of this brand are available in almost 100 countries. Due to their brand and its presence everywhere, Glaxo Smith Kline is considered as one of the top Johnson & Johnson competitors.
4) Bayer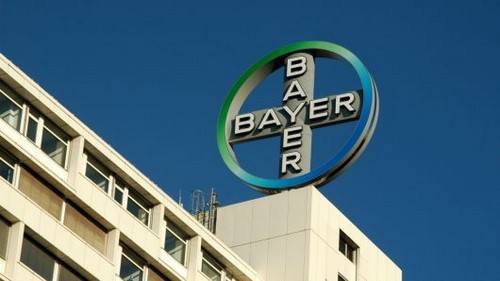 A German multinational company, life science, and pharmaceutical company, Bayer are headquartered in Germany. It is a global enterprise with its main skills in the Life Science fields of agriculture and healthcare.
The company's main business area includes veterinary and human medicines, agriculture chemicals, healthcare products, and biotechnology products. The brand's products are produced to benefit people and advance the quality of life. It also aims to create value through growth and innovation. Their main strength lies in the products related to pediatric vitamins and dietary supplements which have almost 25% share.
It has varied supply process in combination with long-term supply products, which will reduce the company's exposure to risk associated with production. Due to their strong brand presence and financials, Bayer is considered as one of the top Johnson & Johnson competitors.
5) Merck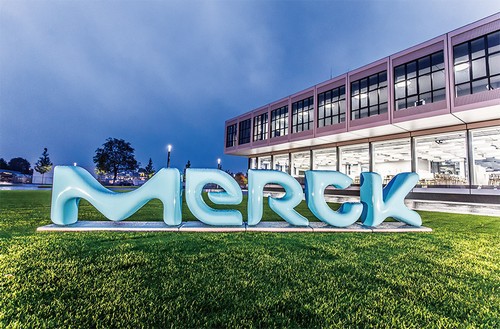 One of the largest pharmaceutical companies in the world, Merck is headquartered in the United States. It was founded in the year 1891; it is a global healthcare company. The company provides various health solutions through their vaccines, medicines, and animal health products. They have their four main segments, Animal health, Pharmaceutical, Healthcare services, and Alliances.
The Company's Pharmaceutical segment contains vaccine products and human health pharmaceutical and they are marketed by the company directly or through joint ventures. Human health pharmaceutical products contains therapeutic and preventive agents which are sold by prescription and used for the treatment of human disorders.
The Animal Health segment produces and sells animal health products, including vaccines. They are sold to animal producers, veterinarians, and distributor. The Company's Healthcare Services offers services and solutions that will focus on engagement, health analytics, and clinical services. The company has a huge portfolio of products and has an excellent R&D wing. Due to their strong brand name in the pharmacy sector, Merck is considered as one of the top Johnson & Johnson competitors.
6) Abbott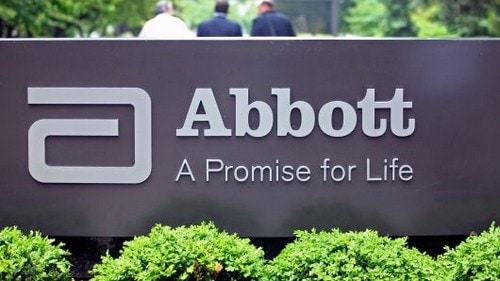 Abbott is an international, diversi?ed healthcare company which is devoted to the detection, development, manufacture, and marketing of products related to pharmacy sectors like nutritional products for children and adults, pharmaceuticals, and various medical products like instruments, devices, and diagnostic tests.
The company was established by a physician, Wallace Calvin Abbott during the year 1888. The in-vitro diagnostics business of the company accomplishes immunoassays and blood screening. Their diagnostic instrument systems and medical tests and widely used worldwide by laboratories, hospitals, and blood banks, identify and screen diseases like cancer, hepatitis, HIV, heart failure and metabolic disorders.
The company developed the first HIV blood-screening test during the year 1985. Abbott Molecular has developed an exclusive license to produce a diagnostic test in the United States. Due to their broad range of specialized medicine, Abbott is considered as one of the top Johnson & Johnson competitors.
7) Roche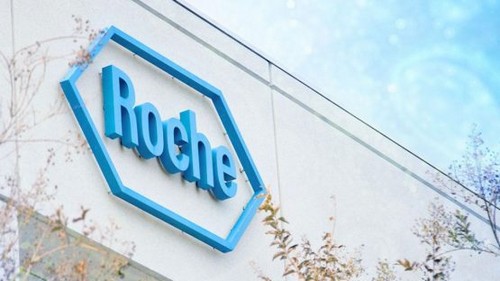 A Swiss healthcare company, Roche operates worldwide under two divisions, Diagnostics and Pharmaceuticals. Roche was one of the first companies to introduce targeted treatments to patients. With their strength in diagnostics and pharmaceuticals, the company is prepared well to promote personalized healthcare.
Two-thirds of our Research and Development projects are being developed with diagnostics. The company has produced various antiretroviral drugs and HIV tests. It had produced patents for the Polymerase chain reaction technique during the year 1992. It is the world's leading supplier of cancer medicines.
The company has a great focus to R&D in their respective sectors. It is considered the biggest biotechnology company and has about 14 biological products. Due to their great innovations in the pharmacy sector, Roche is considered as one of the top Johnson & Johnson competitors.
8) Medtronic

A popular medical device company, Medtronic is the world's largest company for producing medical equipment. It is headquartered in Dublin, Ireland and established in the year 1949.
Medtronic produces various medical equipment like tremor, implantable neurological pain, and spasticity, and incontinence management systems, stents for angioplasty, drug administration systems, and autotransfusion equipment.
It also produces devices for surgical procedures for head, spine, ear, nose, and throat. It conducts business in almost 120 countries. The company expanded its brand by selling equipment that is manufactured by other companies and also develop some custom-made devices. The main strength of this company is the strong brand name and its ability to innovate in technology. Due to their strong supply chain, Medtronic is considered as one of the top Johnson & Johnson competitors.
9) Boston Scientific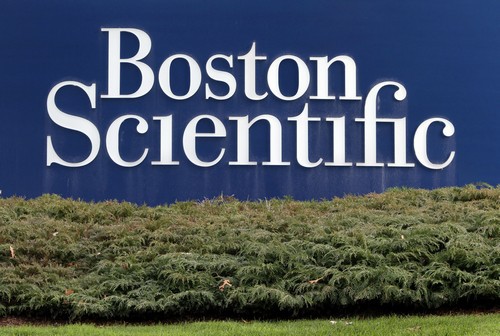 Boston Scientific Corporation is a producer of various medical devices that are used in medical specialty treatments like interventional radiology, cardiology, oncology, endoscopy, gynecology, and urology. This company is mainly focused on the development of Taxus Stent which is used to open clogged arteries.
It is mainly dedicated to transforming lives by means of various innovative medical solutions to improve the patient's health worldwide. Its business operations function through three segments, Rhythm Management, Cardiovascular, and MedSurg.
The company has their strong presence in the growing market of pharmacy. Their products are used by most of the medical agencies for the treatment of patients. Due to their strong liquidity position, Boston Scientific is considered as one of the top Johnson & Johnson competitors.
10) Bristol Myers Squibb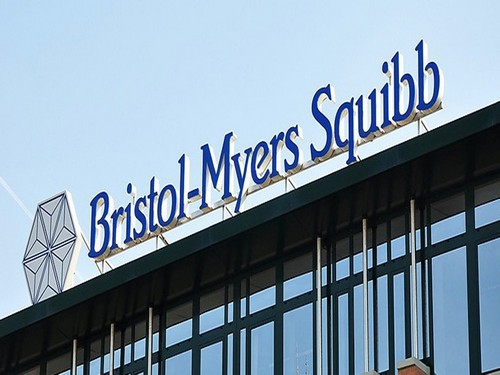 An American company, Bristol Myers Squibb is a largest pharmaceutical company that is headquartered in New York. The company produces medicine for many areas like HIV/AIDS, cancer, cardio diseases, hepatitis, diabetes, and psychiatric disorders. The company was established in the year 1858, by Edward Robinson Squibb.
Their products mainly include chemically synthesized drugs and various medicines produced from biological processes called biologics. Their medicines cater to various kinds of treatments like cardiovascular, oncology, HIV infection, virology and many more. Their products are sold to retail pharmacies, wholesalers, hospitals, and medical profession worldwide.
The company produces new medicines regularly. Their core operations include an array of new technologies which has strengthened the brand. Due to their strong focus on innovative medicines, Bristol Myers Squibb is considered as one of the top Johnson & Johnson competitors.
11) Procter and Gamble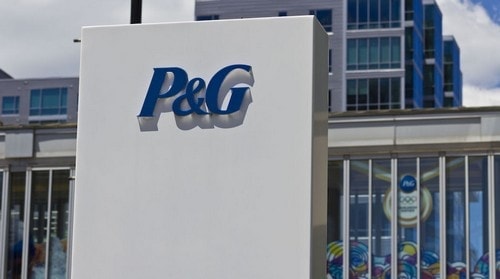 Procter and Gamble is an American multinational company that produces personal care products, cleaning agents, beauty care products, healthcare products, and diagnostics.
It is considered as one of the leading makers of household products in the United States. The company has its operations in about 80 countries worldwide and it operates about 300 brands. The company has an excellent R&D wing and has made many innovations by releasing innovative products in the market. The company has a good distribution channel and has covered almost all parts of the world. Due to their well-known marketing strategies, Procter and Gamble is considered as one of the top Johnson & Johnson competitors.
12) Himalaya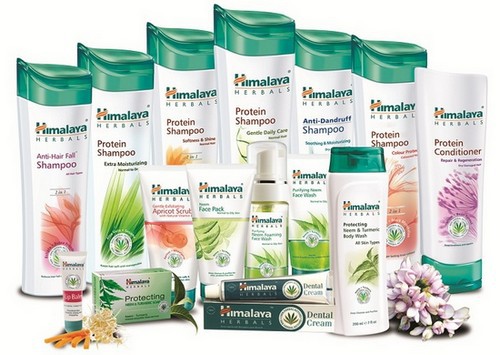 The Himalaya drug company produces herbal health and personal care products and is available worldwide. It also produces medicines for people of all age groups. Almost eight decades in the herbal research, Himalaya shares a strong bond with nature.
The company not only promotes good health but also targets in safeguarding the health of our planet. In the year 1955, the company introduced Liv.52 which is a liver formulation to ensure optimum liver function. This product became a star and also rated as a top herbal medicine. It is known for food quality products which are prepared with great care.  Due to their various innovative products and custom fit products, Himalaya is considered as one of the top Johnson & Johnson competitors.
Conclusion
Health remains one of the most treasured assets of life. The personal and healthcare industries are moving at a very fast pace to achieve their business goals and objectives. Johnson & Johnson is making use of the expertise and considering the current trend to drive the healthcare industry for a better tomorrow.
If you liked this article, we bet that you will love the Marketing91 Academy, which provides you free access to 10+ marketing courses and 100s of Case studies.