The International Business Machines Corporation (IBM) is an IT company that was founded in the year 1911 in the USA. It employs around 380,000 people and as of May 2017, its Market Capitalization was $162.5 billion and sales close to $80 billion.
The company is managed through segments i.e. the Global Technology Segment (GTS) which is tasked with the provision of  IT infrastructure e.g. maintenance, IT support, cloud et cetera; Global Business Segment (GBS) that deals with systems integration and consulting; Software Segment (SG) that primarily takes care of Operating System (OS) software and information management solutions among other roles; the Hardware Systems Segment (HSS) that is concerned with IT servers and storage and finally the Global Financing Segment (GFS) tasked with the provision of financial solutions, marketing, manufacturing and commercial financing.
IBM was founded in the year 1911 by Thomas J and Charles Flint. It has since grown to be a world conglomerate exhibiting competition from below multinationals:
1) Hewlett Packard

Hewlett Packard is an IT company that manufactures and sells Personal computers (PCs), software, IT services and solutions to large enterprises, medium-sized companies and individual consumers.
The company was founded in 1939 in the USA with headquarters in Palo Alto, California. It employs over 5,000 persons and by mid-year 2017 its sales were close to $100 billion and had a market capitalization of around $14 billion.
Hewlett Packard (HP) is among the top 50 most valuable brands in the world. It is also one of the world's top employers, is ranked position 49 in sales revenue and 121 globally in profit generation. It also operates in Segments to ensure efficiency and viability in the current competitive world. Hewlett packard is without a doubt one of the topmost IBM Competitors.
2) Xerox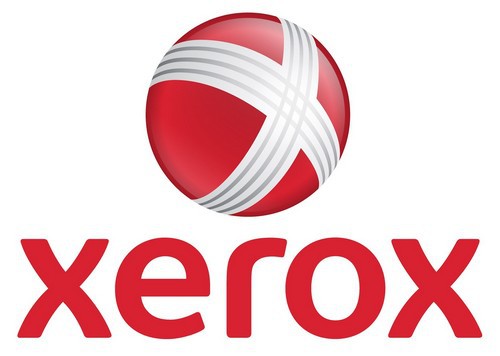 As of the end of the year 2017 statistics, Xerox had a market capitalization of close to $8 billion, a sales value of around $16 billion and approximately 40,000 employees.
The company was founded in the year 1906 in the USA and has its headquarters in Norwalk, Connecticut. In the year 2017, Xerox, one of the top brands in the world was ranked as the leading world employers
Since it was founded, Xerox is world renown in the provision of document technology, communication supplies, and software. It operates through the Document Technology and services segments.
3) Accenture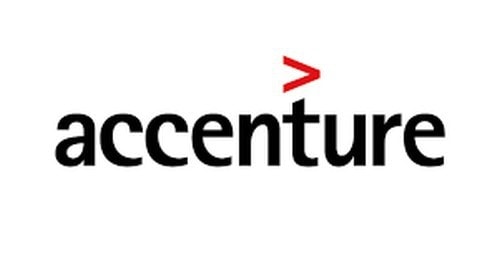 Accenture was founded in the year 1989 to provide computer services and solutions to various industries i.e. the telecommunications industry, health and Public Service, the banking and insurance industry, the energy industry et cetera.
Ranked position 204 in Forbes, Accenture made sales of around $40 billion in the year 2017. Its market Cap. For the same year was approximately $80 billion and employed around 500,000 people around the globe
Accenture has received numerous awards and accolades since it was founded. Examples include; best employer, best diversity employer, best consulting firm in management and Just Company among others. The Company has its headquarters in Dublin, Ireland. Due to its strength of consultancy business, Accenture is considered as one of the top IBM Competitors.
4) Oracle

With its headquarters in Redwood City, California, Oracle was founded in the year 1977 in the United States to provide more innovative solutions to the software and programming industry. By midyear 2017, its market capitalization was $183 billion, employed close to 140,000 personnel globally and had a sales value of around $40 billion
The company operates through segments i.e. Software and Cloud segment that is tasked with software updates, subscription and licensing; the Hardware Systems segment that deals with a wide range of hardware products e.g. servers, storage, product repairs et cetera and the service business segment that ensures that partners and clients receive maximum return on investment in Oracle Technologies. With its strong database management and other softwares, Oracle is one of the strongest IBM Competitors.
5) SAS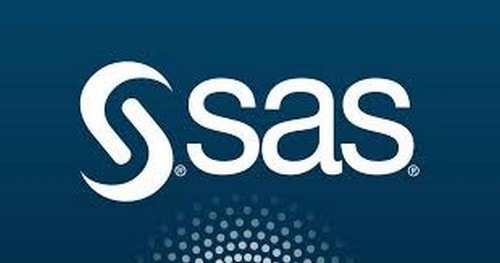 SAS was founded in the year 1976 to provide IT and software services. The company has its headquarters in Cary, North Carolina and develops software that enables companies to collect, store, utilize and analyze data essential in decision making. Its target clients range from government institutions, education sector, businesses et cetera. The company had a revenue figure of $4 billion in the year 2017 emanating from sales.
With clients from over 80,000 sites, SAS employs close to 15,000 people. It is ranked among the largest private companies and best employer in the USA.
6) SAP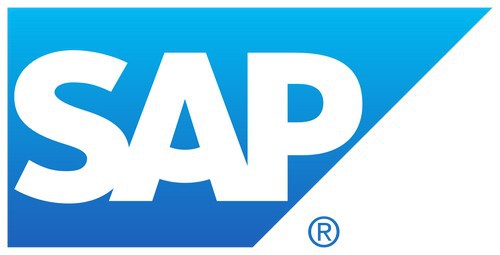 SAP had a market cap of $120 billion and sales of around $25 billion in the year 2017. The company operates in the software and programming industry and was founded in Germany the year 1988. It employs around 85,000 people and has its headquarters in Walldorf, Germany.
The segments through which the company operates include; the Cloud Segment that markets and sales cloud software subscriptions and the On-Premise Segment which is tasked with training and sensitization on the use of software products
SAP also supports various companies in the provision of SAP Business Solutions, SAP Business designs and supply chain management among other services.
7) SalesForce
Salesforce.com made sales of around $8.5 billion in the year 2017. In the same year, its market Capitalization was $59.7 billion.
Operating in the software and programming industry, Salesforce was founded in the year 1999 in the United States and has its headquarters in San Francisco, California. The total number of people employed by the company is estimated to be around 25,000.
Some of its accolades include; most innovative company, best employer, growth champion, just company et cetera. It also ranks among the largest companies in terms of Asset base, Sales value, Market value and profits margins just to mention a few.
8) Intel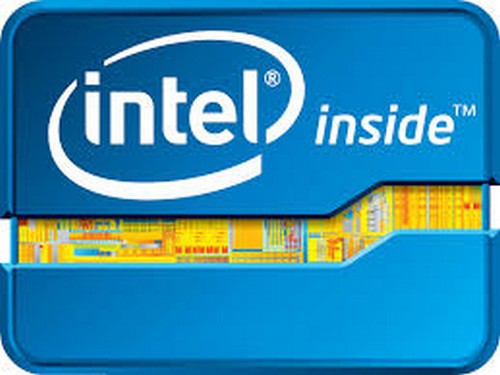 Intel Corporations Inc. manufactures and sales computer products; the company is managed through; Client Computing segment that deals with notebooks, desktops, mobile phones and any other wired or wireless connectivity product; the Data Center Segment for communication infrastructure; Internet connectivity segment; Memory solutions Segment for NAND flash memories; Security Segment for security software and lastly programmable solutions segment for semiconductors and other data center products
The company was founded in the USA in the year 1968 with its headquarters in Santa Clara, California. Its total number of employees who helped drive sales to close to $60 billion in the year 2017 is approximately 108, 000.
IBM competitors in Cloud computing
Google, Amazon, and Microsoft are some of the main IBM competitors in cloud computing
9) Microsoft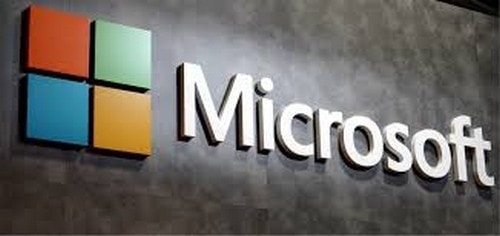 Microsoft Corporation operates in the software and programming industry. The company was founded in the year 1975 in the United States with its headquarters in Redmond, Washington. By the year ending 2017, Microsoft's Market Capitalization was $508 billion with a sales value of close to $90 billion. The company employs around 115,000 people.
Some of its products include; server and productivity Apps, online advertising, Business Solutions Apps, Operating Systems for phones, PCs, servers et cetera.
The segments through which Microsoft operates include business processes and productivity; personal computing and intelligent cloud.  Microsoft Corporations Inc. is ranked as one of the most valuable brands
10)  Amazon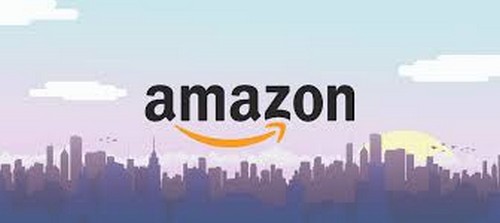 Amazon was founded in the United States in 1994 to promote, advertise, market and provide online shopping services to content creators, buyers, and sellers.
The amazon website is designed in such a way that products are grouped into categories and can be sold by third parties and companies. It operates in three main segments i.e. the Web services segment, the International segment, and the North America segment. The web services segment provides the required IT infrastructure to different types of business with the other two focused on International and North America product sales.
The company employs around 350,000 people around the world and has its headquarters in Seattle, Washington
11) Google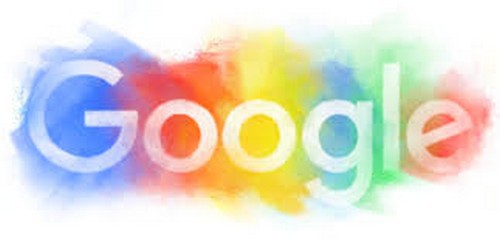 Google Inc. operates in the IT, Software and Internet services industry. It helps connect people with relevant information that will improve their daily lives; it also advertises content in its advertising area that includes AdWords, Google Local, AdSense, Google Display, Google Mobile et cetera.
Google operates in two segments; Mobile and Google. The mobile segment deals with the mobile phone business services while the Google segment takes care of the non-advertising and advertising business sections. The company employs close to 800 people and was founded in the United States in 1998 with headquarters in Mountain View, California.
IBM Competitors in Pc's and Laptops
12) Dell

With a market capitalization of close to $14 billion and annual sales value of more than $60 billion, Dell operates in the computer hardware industry by manufacturing, repairing and selling computers and other related products. The company also provides IT services such as cloud storage, software, virtual reality, hardware et cetera. It was founded in the United States in the year 1984 by Saul Michael Dell and has its headquarters in Round Rock, Texas
Globally, Dell employs close to 140,000 persons and ranks among top employers and top public company in the USA in terms of sales, assets and market value
13) Samsung

Samsung Electronics Ltd manufactures and sells electrical and electronic products such as computers and peripherals. It operates through business divisions i.e. Mobile Communications that deals with handheld products, digital cameras, computers et cetera; Consumer Electronics tasked with cable TVs, washing machines, refrigerators, printers and medical devices among others and the Device Solution segment with integrated circuits and LEDs
By the end of the year 2017, the company had around 95,000 employees. In the same year, its Market Cap was approximately $255 billion and sales $175 billion. It was founded in South Korea in the year 1969 and has its headquarters in Suwon.
14) Apple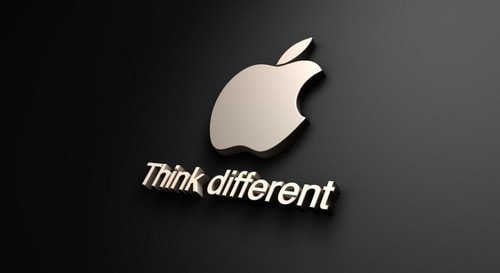 Apple designs manufacture and sells PCs, digital music players and mobile devices among other products. Its operations are divided into different geographical sections i.e. Americas (South and North America); Europe (European nations, Middle East, Africa and India); great China (Hong Kong, Taiwan, and China) and the Asia Pacific (Australia).
Its market capitalization in the year 2017 was close to $800 billion and sales $218 billion. The company employs around 118,000 people around the world.
Apple Inc. was founded by Steve Jobs in the United States in 1976 and has its headquarters in Cupertino, California. Most of its customers are known for brand loyalty
15) Sun Microsystems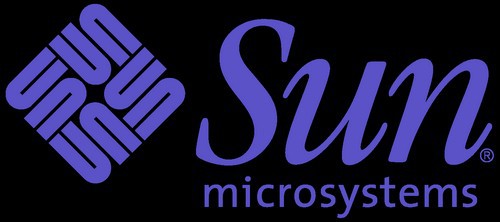 This was an American company that created programming languages e.g. java.  It also manufactured and sold PCs, software, PC components et cetera.
Having been founded in the United States in 1982, Sun Microsystems employed close to 40,000 people and is currently owned by Oracle Corporation. Some of its subsidiaries were MORE and Storage Technology Corp.
Sun Microsystems products included Servers, Workstation Storages, Operating Systems (Solaria), software, Identity Management Apps, Java technologies, MYSQL, NFS et cetera.
It had manufacturing plants in various locations around the world including Scotland, California, Oregon, Newark and Hillsboro among others. Its headquarters were in Santa Clara USA before it was acquired in 2010 by Oracle Corporation.
16) Wipro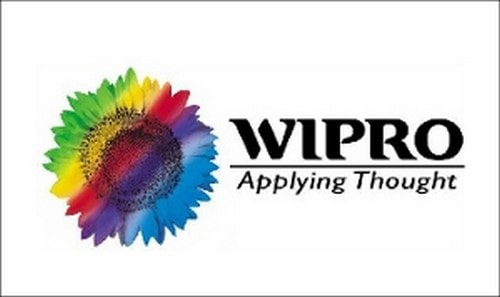 A global IT company that also deals with consulting and development of integrated solutions essential in obtaining business objectives
Wipro functions through divisions i.e. the IT Services section for IT consulting, systems integration, maintenance, cloud, software design etc and the IT products division that deals with IT products e.g. software, Operating Systems, databases, storage among others.
The company employs around 170,000 people and had a market Capitalization of close to $20 billion by the end of 2017. It was founded in the 1945 and has its headquarters in Bangalore, India
17) Infosys

Infosys was founded in 1981 in Bangalore, India. Operating in the Computer Services industry, the company employs close to 130,000 people and as of 2017 data, its Market Capitalization was $35 billion and sales $10 billion
The company provides business solutions that enhance global business performance. Infosys primary operating segments include financial services and insurance; manufacturing; life science and consumer goods.
Some of its services are in IT, BPO, Consulting and Engineering, infrastructure management and systems integration among others
Infosys has over the years been recognized as a top multinational performer, top innovative company and top in market value and asset base.
18) Cap Gemini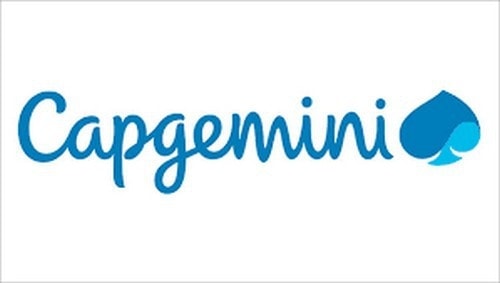 Cap Gemini provides local professional services, consulting and IT services. Its consulting services allow clients to utilize informative programs essential for business growth and expansion. Its IT services are geared towards systems integration, designing and implementation of innovative ideas for overall business competitiveness. Again, Cap Gemini Outsources services that support information systems of clients and delivers tailored IT services to local enterprises via its Local professional division.
The company was founded in 1967 in Paris, France and had a market cap of $16 billion in the year 2017. In the same year, it recorded a sales value of $14 billion and 193,100 employees.
19)  Fujitsu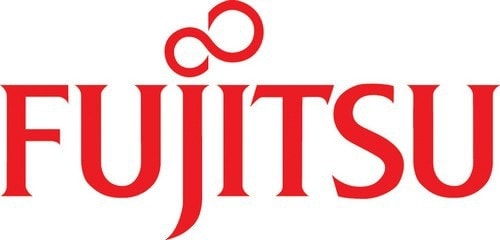 Fujitsu was founded in the year 1935 and has its headquarters in Tokyo, Japan.  By mid-year 2017, its Market Capitalization was $13 billion and sales $42 billion. The company has close to 10,000 employees around the globe.
Operating in the IT industry, Fujitsu provides its services through segments e.g. the technology solutions that provide infrastructure and system integration services; the Ubiquitous segment for ubiquitous terminals e.g. navigation systems, PCs, mobile telecommunications and the Device segment that is tasked with integration devices e.g. semiconductors, home digital appliances, servers etc. Its 'other' segment deals with the development of IT systems and computer projects.
20) Adobe

Adobe provides solutions related to digital media. Its operating segments include; digital media, Publishing and digital marketing.
Digital Media provides services related to downloads and installation of latest product versions e.g. Adobe InDesign, Adobe Photoshop, Adobe Illustrator and Adobe Acrobat among others.
Digital marketing division provides solutions in sells and marketing, analytics, media optimization, and monetization while publishing provides services in e-learning, printing and document publishing
Having been founded in the United States in 1982, the company employs more than 15,000 people. In the year ending 2017, its sales exceeded $6 billion and the market Capitalization was around $65 billion.
Adobe Headquarters is based in San Jose, California
IBM still enjoys a bigger market share despite all the competition from the above multinationals.
Liked this post? Check out the complete series on Competitors