An American big box department store chain, Kmart was formed during the year 1899 and is headquartered in Illinois, United States. Kmart is a subsidiary of Sears Holdings Corporation. It makes a great shopping experience for everyone. Kmart provides remarkable savings and good quality products. It provides special brands like Adam Levine, Jaclyn Smith, Route 66, Joe Boxer, and Smart Sense.
Apart from these offerings and deals, the company also provides many financial services that include leasing options. Kmart Pharmacy provides best-in-class patient care for its customers and is ranked number one in customer satisfaction.
Being a leading US discount retailer, Kmart sells name-brand and private label goods that mostly targets low and middle-income families. It has its business operations in about 1,150 off-mall stores, out of which it includes 17 supercenters.
Through this article, let us discuss the SWOT analysis of Kmart.
Strengths in the SWOT analysis of Kmart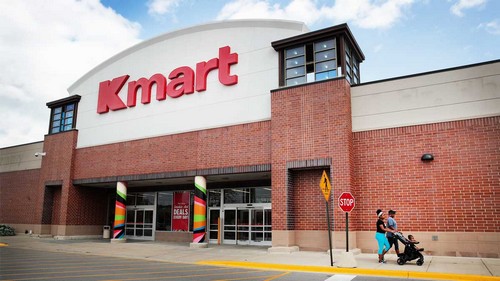 Excellent product lines – Kmart deals with great product lines like Adam Levine, Jaclyn Smith, Route 66, Joe Boxer, and Smart Sense. This is a great strength to the brand to get its visibility and increase its brand value.
Store location – Kmart's store location is mostly situated in an urban area that has an intense population. This is an added strength to the company as it increases sales.
Layaway plans – For people who would desire to pay in installments, Kmart provides a layaway plan. This helps the brand to maintain its customer retention.
Good customer service – Kmart has excellent customer service in place. It addresses the demands of the customers and takes care to see that the customer demands are met.
High brand loyalty – Kmart's brand loyalty is more amongst the smaller customer base and due to which it has gained a lot of visibility.
Excellent brand equity – As it has a long history in the retail segment, it has high brand equity that is a major strength for this brand.
Good quality products – Kmart provides good quality products to their customers. Its quality is seen in food and perishable products.
Awards and Recognition – The company has received a lot of awards and recognition that has increased its brand value.
Weaknesses in the SWOT analysis of Kmart
Financial condition – Over the years Kmart has entered in too much debt, whereby the company has applied for chapter 11 bankruptcies. This is a great weakness for the brand as it tends to lose customers which eventually led to their business loss.
Poor supply chain – Kmart does not seem to have proper supply chain management in place. It has shown its inability to compete with other top supermarkets chains. This is, in fact, a great weakness to the company.
Closure of store – The company's closure for some time has affected the brand a lot. This led to a huge downfall.
Poor marketing strategy – The marketing strategy is poorly designed and it has not exploited various avenues to reach the target market effectively.
Low price in Suburban stores – Kmart has placed low-profit margins in the suburban areas that affect its revenue stream.
Opportunities in the SWOT analysis of Kmart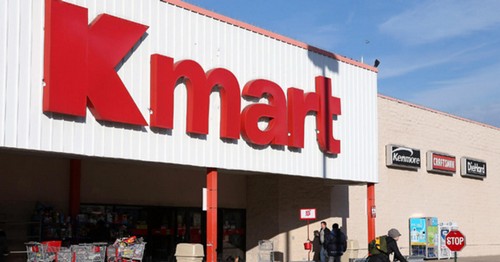 Expanding its operations – The company sees a lot of opportunity across the world. This is an evergreen market and sees a lot of opportunities.
Private label – Due to the private label growth that the company has, it has enhanced its brand and margin.
Expanded service – The Company sees a lot of opportunities to provide services to catering sectors.
Mergers and acquisitions – Kmart's mergers into new brands and labels do see a lot of operations in its business operations.
Product line enhancement – Enhancing the product line will provide a huge opportunity for the business as it will target the middle-class family.
Threats in the SWOT analysis of Kmart
Economic recession – Where there is an economic recession in the country, customers will shift their purchase to some other low offering stores. This is a threat to the Kmart business.
Segments of competition – The company faces stringent competition from three major domains like Whole Foods, Walmart, and Target Corporation. This is a threat to the company and they should exceptionally perform well to beat these competitors.
Government bodies – Any new regulations placed by the Government can affect the business of the company. The new regulations could be in taxes, politics etc.
Competition – Competition from other top players are increasing and this arises a need to develop a well-designed and a structured marketing strategy.
Liked this post? Check out the complete series on SWOT