Kinley is brand of simple and carbonated water owned by the famous beverage maker Coca-Cola Limited. The brand of packaged drinking water which was launched in the year 2000 is a highly healthy and hygienic water that goes through a number of purification processes. The brand is popular in many countries in Europe and Asia.
The brand which communicates trust and truth ensures that good quality and clean water is made available to all parts of the world. With the growing scarcity of water and as the number of people who travel across the globe grow the need for packaged water is also assumed to increase steeply. Yet another risk that is fueling the demand for packaged water is the increase in the incidence of water-borne diseases like cholera, typhoid, and jaundice across the world.
Strengths in the SWOT analysis of Kinley
The following are the strengths of  Kinley:
Association with Coca-Cola: Coca-Cola is a popular company and closely associated with aerated drinks. The company is a well-known name in the minds of the customer and enjoys extremely high brand recall.
High trust: In comparison to Kinley most other brands of water are sold by smaller and relatively unknown companies. In contrast to that Kinley is owned by a company Coca-Cola which enjoys goodwill and trust of customers and which is also popular.
Wide distribution channel: With growing water scarcity the packaged drinking water has demand everywhere. Coca-Cola with its wide distribution channel is able to get its water brand Kinley to even remote and rural location across its markets. This ensures wide market coverage.
Marketing campaigns: Kinley had a number of advertisement which was not just appealing but also interesting. These scholarships were indicating a unique selling proposition of the brand namely trust and were also indicative of the purity of the water used.
Variety of packaging: Kinley was introduced in the year 2000 with a 500ml pack. In just a matter of two years, the number of packs in quantities like 500ml, 1 liter, 1.5 liters, 2 liters, 5litres, 20 liters, and 25 liters were introduced. In addition to this, the company also launched 200ml water cups for a smaller section like parties, get-togethers and other functions and  200ml pouches for sale in the rural areas.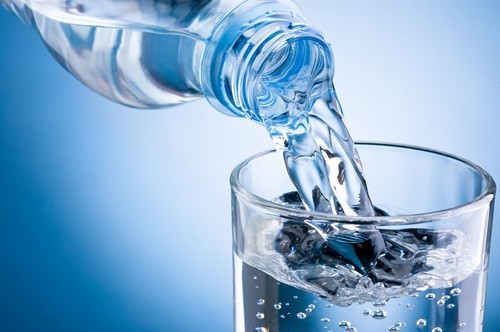 Weaknesses in the SWOT analysis of Kinley
Some of the key weaknesses of Kinley are :
Low Ethics of Coca-Cola: Coca-Cola has been a part of numerous scandals which involve aspects like harmful ingredients in their aerated drinks, pollution of water bodies in and around their factories due to poor waste disposal and management mechanisms. These scandals affect the branding of Kinley.
Low brand loyalty: The packaged drinking water industry is highly competitive with Bisleri from Parle, Kinley from CocaCola and Aquafina from Pepsico. The product being water there is not much of scope for brand loyalty and the only factor that fuels choice is ease of availability.This becomes a weakness for all players in the domain.
No or poor differentiation: The packaged drinking water industry players suffer from no or poor differentiation and thus customers do not really find a difference between the various players. The company has to find an emotional differentiator to ensure that customers find a solid difference.
Regulatory Framework: The new regulatory framework of India mandates that packaged drinking water follow certain specific quality norms in not just the manufacturing process but also the packaging which results in additional costs.
Opportunities in the SWOT analysis of Kinley
Some of the opportunities include :
Market Potential: The total annual consumption of bottled water in India is around 1.5 billion liters and the cumulative growth rate is at 25 %. This means that there is a huge untapped market here in addition to other parts of the world.
Growing scarcity: There is a growing scarcity of water in the world and the number of water-borne diseases across the world is growing. People are extra cautious about the water they consume and this has resulted in a steep increase in the sales of bottled water.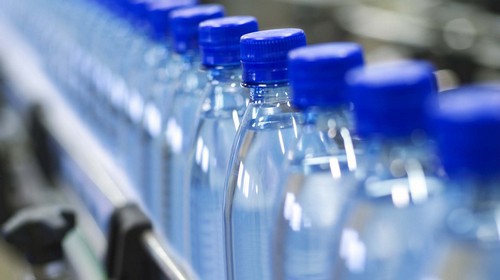 Threats in the SWOT analysis of Kinley
Some of the threats include:
Competition: Some of the major competitors of Kinley are Bisleri from Parle, Pure Life fro Nestle and Aquafina from Pepsico.
Liked this post? Check out these detailed articles on
Topic of SWOT of Brands
Alternatively, check out the Marketing91 Academy, which provides you access to 10+ marketing courses and 100s of Case studies.