From the year 1904 when it was first established the luxury car brand, Rolls Royce has been an epitome of quality behind wheels. Rolls-Royce Motor Cars Limited designs manufacture and sell luxury automobiles and automobile spares across the globe. Rolls-Royce Motor Cars Limited is a completely owned subsidiary of BMW in 1998 after BMW was given the copyright for usage of the Rolls-Royce brand name and logo.
Rolls-Royce Motor Cars Limited manufactures and customises their vehicles from their manufacturing facilities in London from the year 2003. Rolls-Royce Motors Cars Limited has secured exclusive rights to manufacture Rolls-Royce branded motor cars from the year 2003. The company has registered gross sales to the tune of 1941 million Euros in the year 2016.
Strengths in the SWOT analysis of Rolls-Royce :
Strengths are defined as what each business best in its gamut of operations which can give it an upper hand over its competitors. The following are the strengths of Rolls Royce:
Brand Image – Rolls Royce cars have always been strongly associated with quality and performance and are the last word in luxury. This brand image has helped the brand charge a premium for their cars.
Backing from the parent company – Rolls Royce cars have the technical support from the parent company which has been continuously researching into the technology and has perfected it over the years. This association with the parent company acts as their biggest strength.
Superior design – Rolls Royce Cars have perfected the art of top class design in luxury cars and they are also experts in interiors. The build quality is high and the engine and chassis are also superior.
Luxury Variants – The variants of the Rolls Royce brands like Phantom, Phantom Drophead Coupé (convertible), Phantom Coupé (coupe) and Ghost are all popular in the premium automobile segments.
Skilled workforce – The Company recruits people with a lot of attention and most of the employees who work with Rolls Royce are highly skilled and qualified in their respective domains.
Pan-global presence – Rolls Royce has a presence in more than 50 countries across the world and their customers are spread across 180 countries of the world.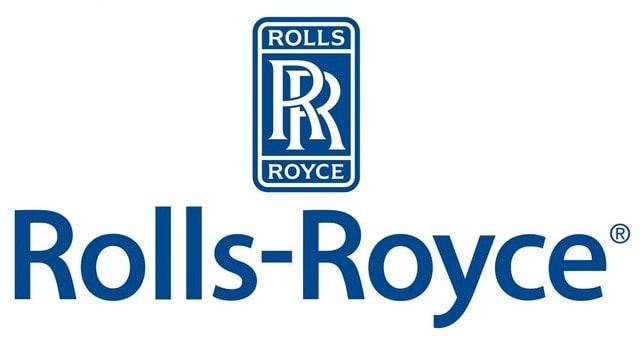 Weaknesses in the SWOT analysis of Rolls-Royce :
Weaknesses are used to refer to areas where the business or the brand needs improvement. Some of the key weaknesses of Rolls Royce are:
Status Symbol: Rolls Royce is perceived as a luxury brand and people associate it with high status and dignity. It is perceived as a rich man's vehicle and thus seen as unaffordable for lower classes.
Evolutionary Design: The design of Rolls Royce cars have evolved over time and thus the various cars look like clones of a single model. Customers who choose Rolls Royce cars are people who prefer the brand for its standards styling and design.
Exorbitant Pricing: Rolls Royce Cars are priced at the highest end of the spectrum and may be unaffordable for most customers. This makes the company target just niche segments and thus cater to a small clientele.
Over-reliance on repeat purchase: Rolls Royce cars are luxury cars that target a small group of customers and they depend on client loyalty and repeat business for their revenues.
Opportunities for the SWOT analysis of Rolls-Royce :
Opportunities refer to those avenues in the environment that surrounds the business on which it can capitalize to increase its returns. Some of the opportunities include:
Technology savvy cars: The technology in the automobile industry is growing and one of the biggest trends today are self-driven cars. This creates a new opportunity for luxury cars like Rolls Royce. Companies are also trying to integrate new age technologies like IOT, machine learning, and data connectivity and there will be a new fleet of brands incorporating these technologies. This is a huge opportunity for luxury cars.
Increased focus on automation: There are lots of research in automobile companies on building self-driven cars. The growing focus on automation is an opportunity which luxury car companies can reap easier than regular car companies.
Growing customer spending: The customer has no dearth of money today and there is an increase in the number of dual-income families. This creates more money to spend in on the ideal transportation option of their choice.
Customisation: Customers are willing to pay a price for the car that they want. This will create growing need for personalized cars an opportunity that Rolls Royce can easily tap.
Focus on low cost, green and hybrid vehicles: The increased focus on green and hybrid vehicles may be a great opportunity for higher end vehicle manufacturers and established car brands such as Rolls Royce.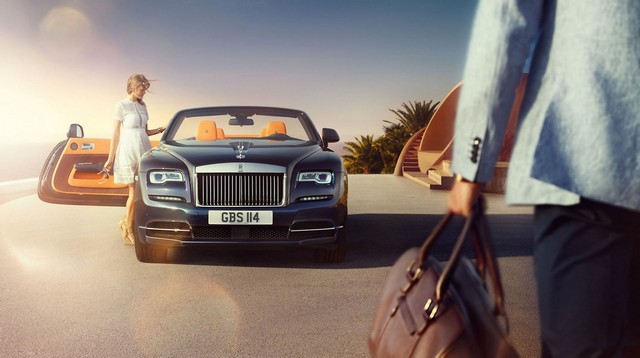 Threats in the SWOT analysis of Rolls-Royce :
Threats are those factors in the environment which can be detrimental to the growth of the business. Some of the threats include:
Focus on sustainability: The world is having serious concerns about sustainable transportation options since the current vehicle system is not environment savvy. However sustainable vehicles are costly.
Increased competition: Rolls Royce faces competition from brands like BMW, Mercedes Benz, Audi, and Lamborghini.
Growing costs: Raw material costs are on the rise and so are fuel costs. Research on future vehicle options is expensive as well.
Liked this post? Check out these detailed articles on
Topic of SWOT of Brands
Alternatively, check out the Marketing91 Academy, which provides you access to 10+ marketing courses and 100s of Case studies.