The Walt Disney is a prominent entertainment and media conglomerate worldwide that boasts a diverse portfolio of franchises, brands, and other businesses spanning film, television, theme parks, streaming, consumer products, publishing, and more. Established by the Disney brothers, Walt and Roy, in 1923, the company has evolved from a modest animation studio into a global powerhouse, reaching over 1.4 billion viewers through its 200 TV channels and over 235 million subscribers through its direct-to-consumer services. 
As of 2022, the company's revenues have soared to over 82.7 billion U.S. dollars, marking an annual growth rate of more than 22% from the previous year's 67.4 billion dollars. The Walt Disney Company's core mission is to captivate and entertain audiences worldwide by providing unmatched storytelling experiences.
Strengths in Walt Disney SWOT Analysis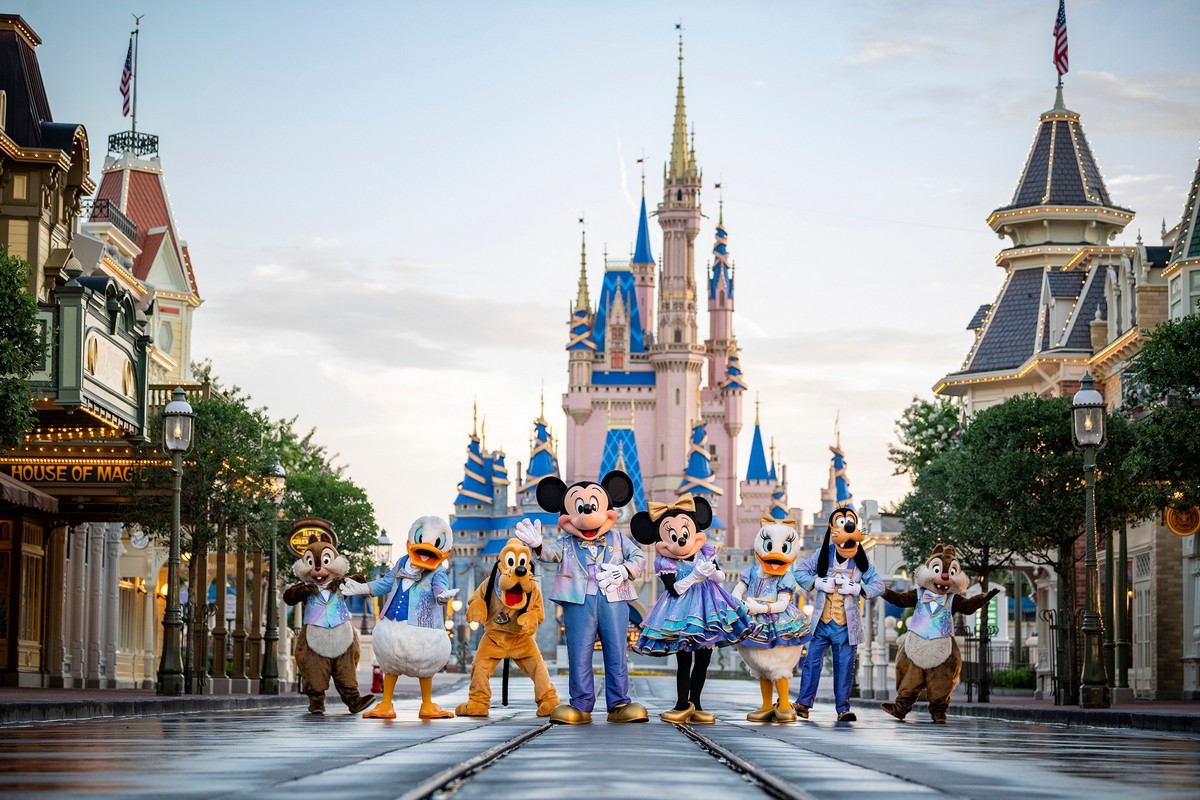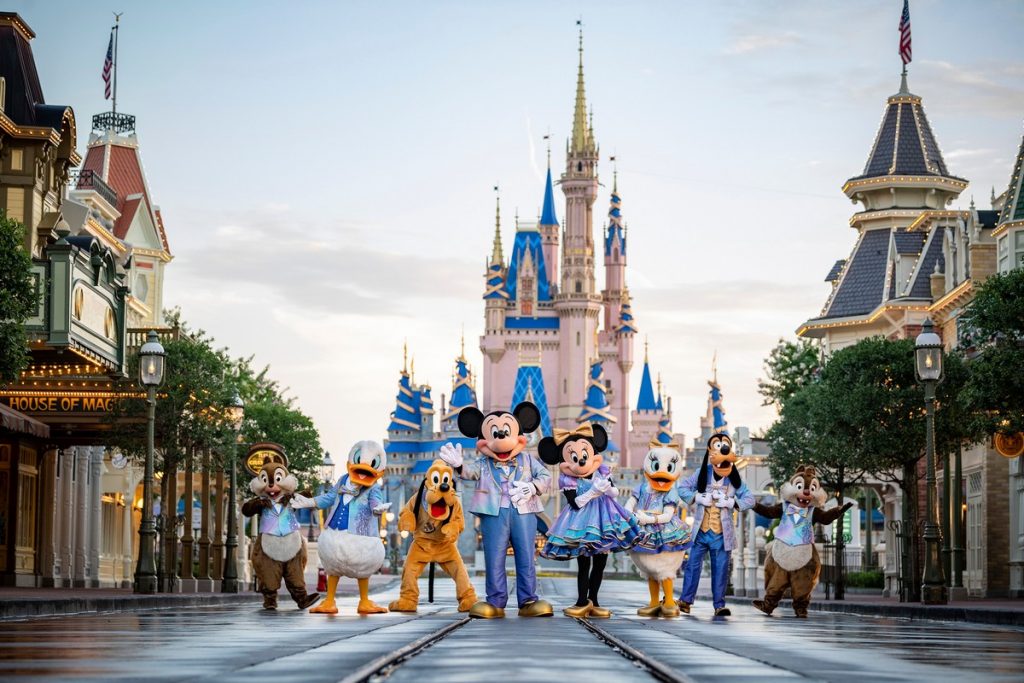 1. Strong product portfolio
Walt Disney boasts a diverse product portfolio, including over 200 TV channels worldwide with a reach of over 1.4 billion viewers in 2022. The company's 28.3% market share at the North American box office is a testament to the success of blockbuster films such as "Spider-Man: No Way Home", "Eternals", and "Encanto". Furthermore, the company had over 235 million paid subscribers across its streaming platforms (Disney+, Hulu, ESPN+, Hotstar) as of October 2022, making it one of the industry's leading players.
2. Brand value
Walt Disney has established a robust brand with a renowned image for originality, novelty, and excellence. Its brand value reached over $51.2 billion according to the Brand Finance Global 500 2021 report. Again in 2022, it became the world's fifth most valuable media brand in 2022, with a brand value of $57.02 billion. The company has created iconic characters and stories that have become part of the global culture and appeal to all age groups.
3. Merchandising
According to Forbes and Brand Finance Global 500 2022 reports, Walt Disney is the world's largest licensor, with a strong and unique brand reputation recognized and loved by millions worldwide. The company leverages its brand equity to expand into new markets and regions, collaborating with brands such as Gucci, Adidas, Lego, and Pandora to create exclusive products and collections based on its characters and franchises. In 2022, the company had $56.6 billion in retail sales of licensed merchandise.
4. Heavy spend on research
The Walt Disney Company invests heavily in innovation and creativity, spending $3.5 billion on research and development, technology, and talent according to its earnings report for its quarter in October, 2022. The company also acquired innovative companies, such as Pixar, Marvel, Lucasfilm, and 21st Century Fox, to enhance its portfolio and capabilities.
5. Theme parks
Walt Disney owns and operates 12 theme parks and 53 resorts in over 40 countries and regions. These theme parks attract millions of visitors every year with their immersive and magical experiences, featuring iconic attractions, characters, shows, and events based on its popular franchises and stories. The company also invests in expanding and enhancing its theme parks with new lands, attractions, and technologies. In the coming years, the company plans to open new parks based on Marvel, Frozen, Toy Story, and Zootopia.
6. Streaming platforms
Walt Disney has a strong presence in the streaming market, with platforms such as Disney+, Hulu, ESPN+, and Hotstar. The company had over 235 million paid subscribers across its streaming platforms as of October 2022, making it one of the industry's leading players. Additionally, the company offers high-quality and exclusive content on its streaming platforms, such as original series and movies based on its popularity.
7. Corporate social responsibility
Walt Disney is committed to corporate social responsibility, investing over $140 million of its annual charitable giving to programs serving underrepresented communities. Additionally, the company updated its emission reduction goals to include its broader value chain and retired 1.2 million metric tons of carbon credits in 2022.
It has also been recognized for its social and environmental responsibility, such as Fortune's recognition as one of the 'World's Most Admired Companies' in 2021 and The Hollywood Reporter's 'Corporate Social Responsibility Award' in 2020.
Weaknesses in Walt Disney SWOT Analysis
1. High reliance on the US market
The Walt Disney Company heavily depends on the US and Canada market, which accounts for approximately 75% of its revenue. This over-reliance on a single region exposes the company to economic fluctuations and changing consumer preferences in that market. 
2. Piracy and counterfeiting
Walt Disney's intellectual properties and products are highly susceptible to piracy and counterfeiting, leading to revenue loss and harm to the company's brand value. Its movies, shows, games, and music are frequently downloaded or streamed illegally by consumers who avoid paying for them. For example, the company lost approximately $600 million in box office revenue due to piracy of "Black Widow," which was released concurrently on Disney+ and in theaters. 
Additionally, unauthorized sellers often copy or imitate the company's merchandise, such as toys, clothing, and books, to exploit their popularity. 
3. High costs and risks
Walt Disney incurs significant costs and risks in its business activities, including content production, theme park development, technology investment, licensing fees, among others. Such costs and risks can significantly impact the company's profitability and cash flow, particularly if the expected returns are not met or delayed. For instance, the company's acquisition of 21st Century Fox in 2019 for $71 billion increased its debt burden and decreased its earnings per share. Moreover, external factors like COVID-19 outbreak also disrupt the company's operations, as evidenced by the closure of its theme parks and resorts in 2020.
4. Legal issues and controversies
Walt Disney has had to deal with a variety of legal challenges and controversies in different countries, including intellectual property disputes, allegations of tax evasion, censorship concerns, among others. For instance, the company was recently sued by Scarlett Johansson for breach of contract over the release of "Black Widow" on Disney+, which led to a loss of box office revenue for the actress. The company also faced criticism from Chinese authorities and audiences over the shooting of "Mulan" in Xinjiang, where human rights abuses have been reported. 
5. Employee dissatisfaction and turnover
Walt Disney has faced employee unhappiness and high turnover due to factors such as low wages, poor working conditions and discrimination. According to Glassdoor, the company's average employee rating is 3.9 out of 5, which is lower than most of its competitors. 
It laid off 7000 employees in 2023 as part of a cost-cutting initiative, representing an estimated 3.6% of Disney's global workforce, creating an uncertain environment for employees.
Opportunities in Walt Disney SWOT Analysis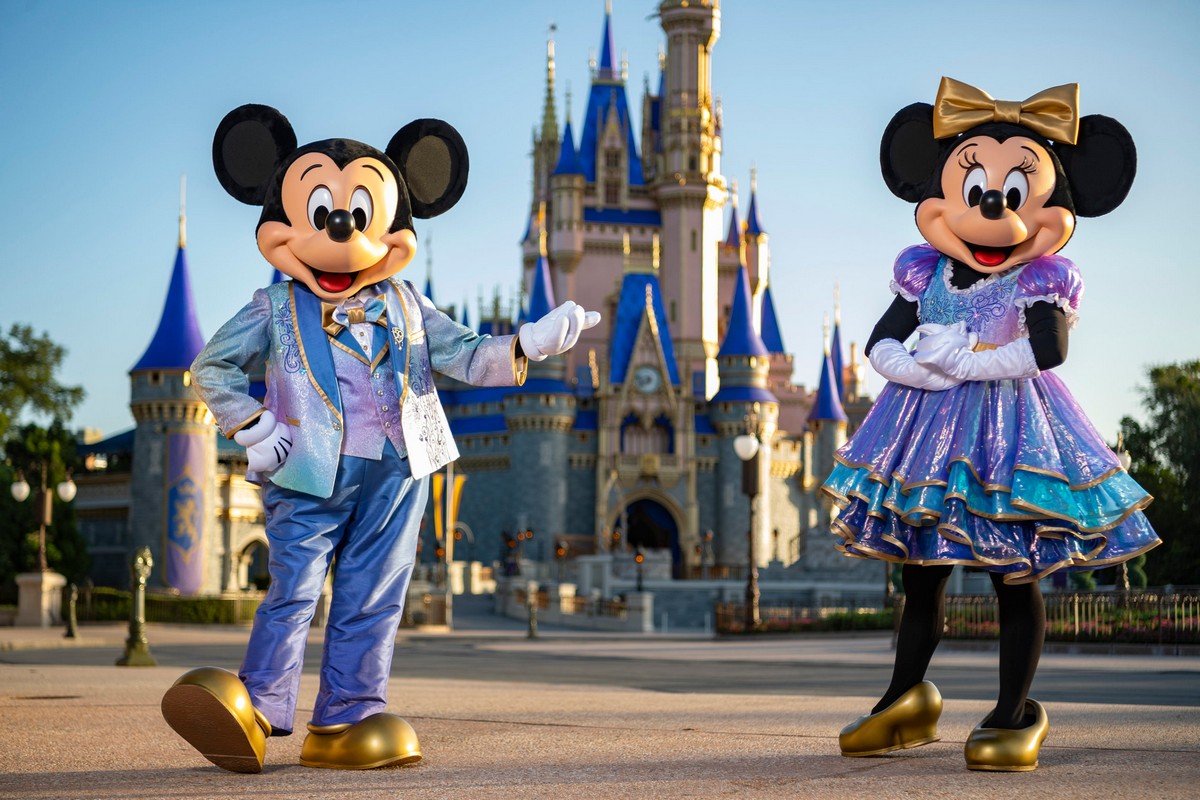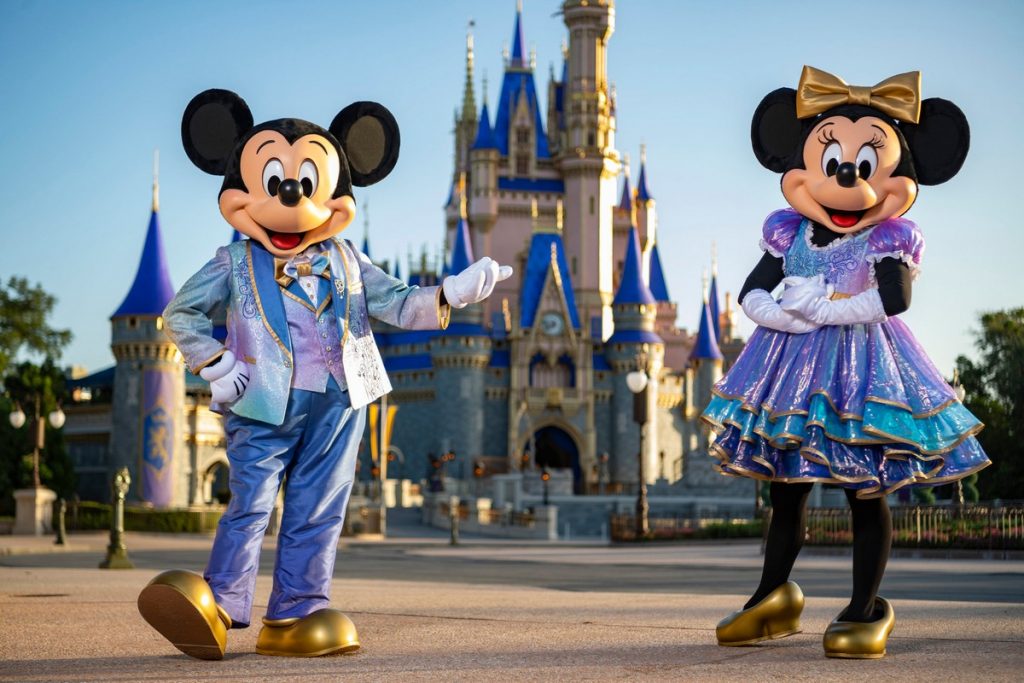 1. Expansion in streaming platforms
Walt Disney's strong presence in the streaming market with platforms like Disney+, Hulu, ESPN+, and Hotstar provides a great opportunity to reach more customers worldwide. For instance, it can explore new genres and formats like documentaries, reality shows, and short films. As of Q1 2023, the number of Disney+ subscribers stood at around 161.8 million. It aims to have 260 million subscribers for Disney+ by 2025, according to the Hollywood Reporter.
2. Theme parks and resorts growth
Walt Disney can benefit from the growth of the theme parks and resorts market by investing in expanding & improving its existing properties with new areas, attractions, and technologies. 
The global theme park market is projected to grow from $51.11 billion in 2020 to $85.02 billion in 2028, according to businesswire. Additionally, the company can explore new markets where there is high demand for entertainment and leisure, such as India, Indonesia, and South Africa.
3. Consumer products diversification
With its successful consumer products business that sells merchandise based on its popular characters and franchises, Walt Disney can diversify its offerings by developing innovative and customized products that cater to different segments and regions. According to Statista, the licensed merchandise market worldwide is expected to grow from $292.8 billion in 2019 to $370.9 billion by 2025. 
4. Development of metaverse strategy
It can further develop its metaverse strategy by leveraging its assets like theme parks, streaming platforms, and consumer products. The company has hired an executive to manage its metaverse strategy, a virtual environment where people can interact with digital content through immersive technologies like VR and AR. The global AR and VR market is projected to grow from USD 37.0 billion in 2022 to USD 114.5 billion by 2027, according to MarketsandMarkets.
5. Acquisition of other companies
Walt Disney has acquired companies such as Pixar, Marvel, Lucasfilm, and 21st Century Fox. To continue this trend, the company can target companies with assets such as content libraries, distribution networks, and talent pools, as well as companies with expertise or presence in emerging markets. 
Additionally, it can focus on companies segments like gaming, music, and podcasts. The global media and entertainment market is expected to reach $2.93 trillion by 2026, according to statista report.
6. Adoption of sustainability practices
Walt Disney can adopt sustainability practices to improve its operations and products. The company has already reduced greenhouse gas emissions, water consumption, and waste generation, but it can go further by using renewable energy sources, green materials, and circular economy models. 
Threats in Walt Disney SWOT Analysis
1. Competition from Online Video and Social Media Platforms
Disney's market position is threatened by the emergence of online video content channels and social media platforms, which offer similar products and services at lower prices or with more features. The company faces fierce competition from Netflix, Amazon Prime Video, YouTube, TikTok, and other similar services. This can also lead to a shift in consumer preferences and behavior, requiring the company to adapt its strategies and offerings accordingly.
2. Limited Presence
Disney's growth potential and market share can be restricted by its limited presence in certain regions, particularly developing countries where it has no play stores. The company only has play stores in developed countries such as the US, Canada, UK, France, Germany, Japan, etc., which account for most of its revenue. This may result in missed opportunities for partnerships and collaborations with local businesses & influencers. 
3. Legal Challenges and Lawsuits
Disney's reputation and financial performance can be damaged by legal issues and lawsuits from various stakeholders, such as Scarlett Johansson's breach of her contract and 21st Century Fox shareholders' undervaluation of their shares in the merger deal. These lawsuits can distract from core business activities and damage Disney's reputation and financial performance.
4. Political and Regulatory Obstacles
Disney's business may be impacted by government policies and regulations, particularly in countries where it has theme parks, resorts, and studios. For instance, the company faced challenges when opening its Shanghai Disney Resort due to political tensions and environmental concerns. This may affect the company's ability to secure the necessary permits and licenses, resulting in delays and increased costs.
Conclusion
The development of Walt Disney from the first Mickey Mouse animation to the top entertainment and media company in the world is a sights to its visionary leadership, fantasies, and storytelling.  The company has created some of the most iconic and beloved characters, stories, and experiences that have captivated generations of audiences around the globe. 
The company has also successfully leveraged its core competencies and competitive advantages to expand its market presence and generate value for its shareholders. The company also achieved record results at its parks, experiences, and products segment and added nearly 57 million subscriptions to its direct-to-consumer services. The company also honored 14 new Disney Legends at the D23 Expo 2022. 
However the company needs to address the challenges and risks it faces and capitalize on the opportunities presented by emerging technologies, new markets, social trends, and strategic partnerships. By doing so, the company can achieve its vision of being one of the world's leading providers of entertainment and information.
Liked this post? Check out the complete series on SWOT