Best Buy is a popular American multinational retail industry that was formed during the year 1966 and is headquartered in Minnesota, United States. Best Buy started as an audio speciality store named Sound of Music by Richard M Schulze and James.
During the year 1983, it was rebranded under the current name by providing more emphasis on consumer electronics. The company sells consumer electronics and much-related merchandises that include video games, software, mobile phones, music, car stereos, and video cameras.
Under the Geek Squad brand, the Best Buy provides various computer repairs, warranty service, and other plans. It also provides online community forums where consumers can discuss the product; ask questions from other consumers or product experts.
About Best Buy
Type: Consumer electronics retailer
Industry: Retail
Founded: 1966, Richfield, Minnesota, United States Founders: Richard M. Schulze, James Wheeler
Headquarters: Richfield, Minnesota, United States
Area served: United States, Canada
Current CEO: Corie Barry
Number of employees: 100,000 (2022)
Major products: Consumer electronics, appliances, home theater, mobile phones, computers, gaming
Let us discuss the SWOT analysis of Best Buy.
Strengths in the SWOT analysis of Best Buy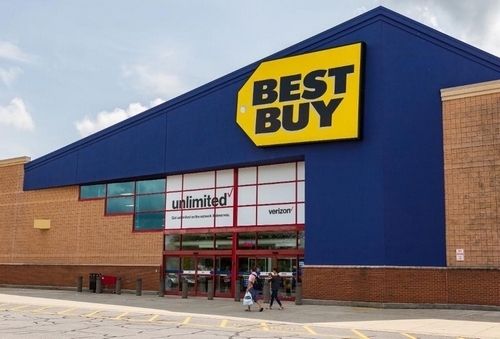 Market leader – Best Buy is the market leader in the electronics industry. The company has expanded its operations to many countries like Mexico, China, and Canada by means of various mergers. The company has about 1400 stores.
Brand loyalty and reputation – The Best Buy has battered the rise of the e-commerce giant amazon.com and also other online platforms. This brand is a best-bought brand for many Americans. It ensures that Best Buy is one of the best destinations for customers who look for any electronics either big or small.
High customer reachability- Best Buy reaches many customers with the help of online media. It has a strong and loyal customer base which is a boost to the business.
Huge product line – Best Buy has a wide range of products in consumer durable and it also has its own brand products. Few of their own brands are Dynex, Rocketfish, Insignia, Modal, Init, Pacific Sales, and Magnolia Home Theatre.
Service plan – The Company has a great service plan for its customers.
Warranty policy – Best Buy products come up with an excellent policy for warranty.
Weaknesses in the SWOT analysis of Best Buy
Brand not popular outside the USA – Best Buy brand is not so popular outside the USA. This is a major weakness for Best Buy as its products are popular only in and around the USA.
High competition – The Company faces tough competition in the consumer durable category.
Price reduction – The price reduction of the products of Best Buy has placed a lot of financial pressure on the finance of the company.
Controversy – During the year 2000, two consumers from Florida has filed a case against the company stating its fraudulent business practices. It was related to the sale of extended warranties or service plan. The company had to finally pay a penalty for its wrongdoing.
Opportunities in the SWOT analysis of Best Buy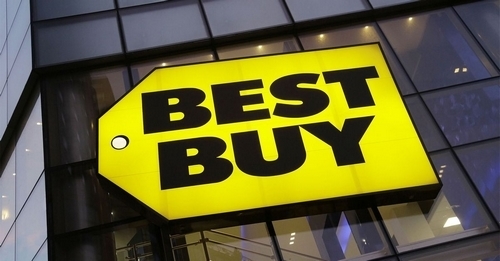 Online media – Best Buy by having its presence in the online media, has attracted more customers. This is a huge opportunity for the company to sell their products to a wide range of customers.
Global visibility – The Company can penetrate into the emerging economies so that it can be visible in the international market.
More stores – Best Buy can increase its opportunities by opening more stores in far off areas of Canada and the US. This will provide an opportunity to increase their sales.
Emergent new technology – By having new technology introduced in TV, smartphones, LCD, LED, and other electronic devices, the company can produce more products and sell them to increase their business revenue.
The Necessity of electronics – Most of the electronic devices is a necessity for every individual and it is required in more numbers.
Threats in the SWOT analysis of Best Buy
Tough online competition – The online competition is tough. There are many companies that sell their products through online like Walmart. This is a serious threat to Best Buy as they should figure out ways to bring customers to their online market.
Auction sites – The other serious threats to Best Buy is the increasing number of auction sites. When the customer gets products at a low price from the auction sites, they will tend to go for these products.
Change in government policies – The various changes made in the government policies can affect the business operations of the company.
Electronics sold in the US – The various electronics that are sold across the US provide huge discounts and offers. This kind of increasing competition forces setting up low prices for the company thereby leading to a serious threat to the future revenue generation.
Liked this post? Check out the complete series on SWOT