Ducati is a manufacturer and seller of premium motorcycles based out of Italy. A brand that is preferred worldwide for its classy appearance, superior styling and top- class performance Ducati is owned by the Lamborghini group which is owned by Volkswagen.
The company registered a revenue of 732 million Euros in 2016 and currently sells in leading cities across the world through their own chain of outlets. Some of the popular models from Ducati include Diavel, Hypermotard, Monster, Multistrada, Superbikes and SuperSport.
They are also experts in racing bikes and are exemplary in their performance. Some of the features that make Ducati stand apart from the rest of the crowd are the four-stroke engine, desmodromic valve.dry clutches, trellis frame, and innovative engine configuration.
Ducati has also been credited with a number of first's in the history of motorcycles and also boasts a strong history of racing traditions. Ducati is currently sold in over 60 countries across the world and is rated as the top high-performance motorcycle brand of all times.
Strengths in the SWOT analysis of Ducati :
Strengths are defined as what each business does best in its gamut of operations which can give it an upper hand over its competitors. The following are the strengths of Ducati :
Distinguishing features: Ducati bikes have a list of features that clearly delineates them from other brands.Some of these features include Desmodromic valve control system, the steel tubular Trellis frame, the L-Twin engine and the powerful noise of the power unit. Each of these makes every Ducati a unique experience.
Numerous racing victories: Ducati has won numerous titles in bike racing such as World Superbike Championship. Ducati has also got 15 out of the last 18 Riders' titles and 16 Manufacturers' titles, the MotoGP championship, and the world Riders and Manufacturers' rankings.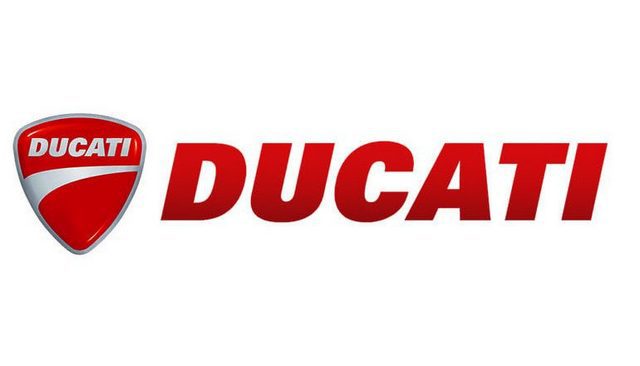 Market Leader: Ducati is a market leader in most of the markets is operates like USA, Italy, Spain, and Germany. Even in times of slump Ducati's sales have grown at a global average of 8 % per annum from 2105 to 2016.
Desmo Owners Club: A group of biking enthusiasts who are fans of Borgo Panigale's bikes formed this club and today it serves as the biggest source of strength for brand Ducati. The bikers also help in enhancing client engagement through a series of events and planned road trips.
Weaknesses in the SWOT analysis of Ducati :
Weaknesses are used to refer to areas where the business or the brand needs improvement. Some of the key weaknesses of Ducati are:
An extensive network of partners: Ducati has a huge network of partners, suppliers, and after-sales service centers and it becomes a challenge to manage this wide network of connections and synergy is also low since these are spread across the globe.
The high cost of spares and raw materials: Ducati uses the most advanced technology in its motorcycles and this requires the use of specific material and spares. The spare parts of the bikes are not easily available and this is known to create service delays.
Overhauling of Products: Ducati had taken a strategic decision to overhaul all of its designs with new engines for a few models and complete revamp of the Multistrada model. This proved to be a very expensive exercise for the company and the returns from it are yet to be seen.
Opportunities in the SWOT analysis of Ducati : 
Opportunities refer to those avenues in the environment that surrounds the business on which it can capitalize to increase its returns. Some of the opportunities include:
Growing demand for driving safety: Though two-wheelers are commonplace in the market low power bikes are perceived to be relatively less safe than the powered ones. This would mean that there is a shift in demand for low priced motorcycles to superbikes like Ducati more because of driving comfort and road safety…
The market in emerging economies: Earlier there was less to no sales for motorcycles or luxury bikes in emerging economies. But today there are a lot of biking enthusiasts in the emerging economies who are well aware of what they want and willing to invest in expensive bikes. This is creating new segments for bike brands…
New technologies: With more cities trying to be smart and technologies like the Internet of Things, interconnected devices, autonomous vehicle There will be demand for innovative vehicle and driving options and this may create new segments for vehicle businesses.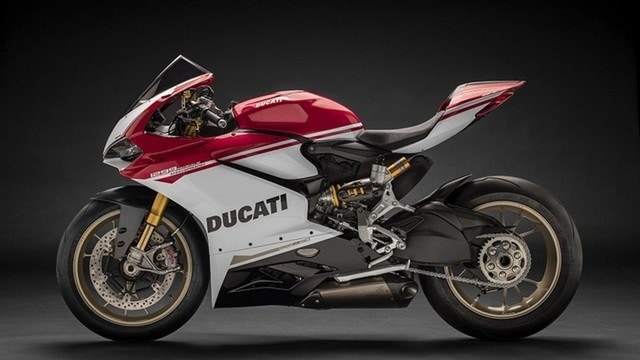 Threats in the SWOT analysis of Ducati :
Threats are those factors in the environment which can be detrimental to the growth of the business. Some of the threats include:
Competition: The company faces a lot of competition from brands such Harley Davidson, Yamaha, Suzuki, Honda, and Kawasaki.
A threat of substitutes: Superbikes often cost as much as luxury cars and in certain cases even more. Thus customers may prefer to invest the money in a car which is safer and simpler to use. Thus the bikes face the threat of substitution from luxury car brands.
Liked this post? Check out these detailed articles on
Topic of SWOT of Brands
Alternatively, check out the Marketing91 Academy, which provides you access to 10+ marketing courses and 100s of Case studies.