Lidl is a chain of supermarkets based out of Germany but with operations across Europe, United Kingdom and the United States of America. Lidl has to its credit around 10,000 discount stores and is a close competitor to the supermarket chain Aldi. Lidl was one of the first discount stores in the world and was opened almost 45 years ago in Neckarsulm by Dieter Schwarz.
Today the company has operations in across 28 countries and has 315,000 employees from all parts of the world. The supermarket chain promises to offer healthy, fresh, value-added products at affordable prices.
The products sold by Lidl include meat, vegetables, wines,  groceries, special buys, everyday collections and garden products. Not far to go back into the online space the discount store also has to its credit an app which can be used by a customer to order online. In the year 2017, the supermarket chain registered revenues to the tune of 24.33 billion Euros and it is currently the largest discount chain store in Germany.
Strengths in the SWOT analysis of Lidl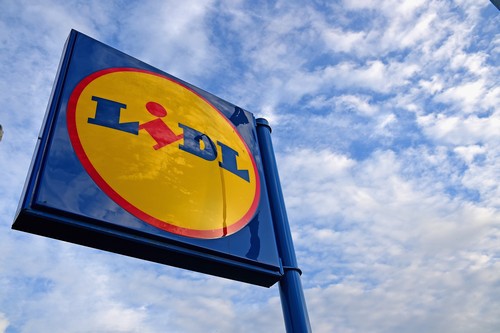 Strengths are defined as what each business does best in its gamut of operations which can give it an upper hand over its competitors. The following are the strengths of Lidl:
Low prices: Pricing: The primary reason for the success of discount stores like Lidl are the every day low prices that they can offer in most daily use products. The store sells most essential goods at prices that are much lower than their competition and in addition to this also have regular promotions and offers in most specialist categories.
Customer Satisfaction: Through low prices, faster checkout, lower waiting times and better service Lidl has been able to retain existing customers as well as attract new business. The strategy used by them is to focus on savings by comparing the prices on offer to mainstream retail prices.
Private labels: Lidl has been successful in introducing private label brands in most top-selling categories with the result that through competitive pricing strategies they have been able to force suppliers as well as competitors to cut down their prices drastically.
Focus on general merchandise: Lidl focuses more on general merchandise and more than 25 % of their shelf space is dedicated to general merchandise which usually gives discount stores higher margins than most other product categories. General merchandise also has a higher turnaround rate and generates a strong flow of cash while helping to offset the low price strategy on other low key items.
Effective operations strategy: Like most discount stores, Lidl also has a strong focus on operational effectiveness. Right from their warehouse till the end of the supply chain through technology tools the retailer has tried to improve productivity while keeping a strict tab on costs. Care is also taken to ensure that there is minimal waiting at the back room and that products flow directly to the display shelves. The check out process is streamlined and reviewed on a regular basis for gaps. The cashier does the billing at the checkout and the bagging is done by the customers thereby boosting labor productivity.
Weaknesses in the SWOT analysis of Lidl
Weaknesses are used to refer to areas where the business or the brand needs improvement.   Some of the key weaknesses of Lidl are:
Inability to penetrate successfully in foreign markets: Quite unlike global contemporaries like Target or Walmart, Lidl has restricted itself mostly just to Europe, UK, and USA. They have been lacking focus on Asia which has some of the most promising emerging markets like China and India.
Pricing problems: Lidl has always been known for its predatory and discriminatory pricing and there have been stories of how they have forced suppliers to cut down prices. Lidl has also been undercutting competition through unethical pricing strategies.
Ethical Issues: Lidl has faced the criticism from numerous sources for their unethical business practices. It has also been involved in a number of controversies such as the spying case on employees in 2008, extortion cases in Lithuania in 2016, numerous poisoning incidents across a gamut of products in various regions and a number of religious noncompliances.
Opportunities in the SWOT analysis of Lidl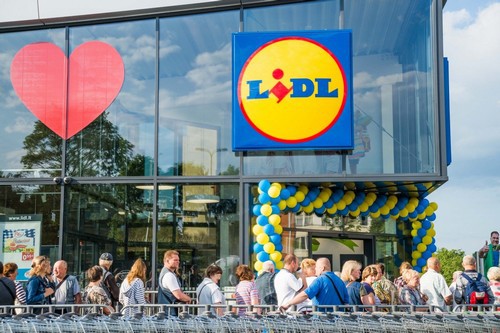 Opportunities refer to those avenues in the environment that surrounds the business on which it can capitalize to increase its returns. Some of the opportunities include:
New Segments: Retail across the world is booming and with the growth of online retail the geographic boundaries hardly matter. This has opened up new segments as well as new markets to most retailers across the world.
Increased spending: With the increase in the number of dual-income households, the propensity to spend for most millennials across the world has grown and people are also seen to be indulging in impulse shopping, an opportunity for retailers.
Threats in the SWOT analysis of Lidl
Threats are those factors in the environment which can be detrimental to the growth of the business. Some of the threats include:
Competition: The main competitors of Lidl are Aldi, Morrisons, Asda, Sainsbury's and Tesco. In addition to this, they also face competition from online stores like Amazon.
Increased focus on low-income groups: The focus on an economy segment is likely to create the image of low-quality player and in the long run it may impact the growth of a business like Lidl which will need to continue to be present in just the low-income low-value segment.
Image is of low quality: Because most of the products sold in Lidl have a low price and are majorly from private label brands, the products are assumed to have low quality as compared to competitors products.
Liked this post? Check out the complete series on SWOT