SWOT of DNA – Daily news and Analysis (DNA) as a newspaper started with a bang. Excellent marketing and brand acceptance. However later on it was soon overtaken by other newspapers. DNA Over promised and under delivered. Here is the SWOT of the media brand DNA.
STRENGTHS IN THE SWOT ANALYSIS OF DNA
Quality and customer satisfaction – DNA is a newspaper which focuses on its quality and hence on the customer satisfaction. It has always marketed itself as a straight forward newspaper with the right things to say.
High research investment – As per DNA, they have implemented systems which are heavy in research and hence always report the right things.
Market share in Mumbai – DNA has a major market share in Mumbai. As per them, their distribution in Mumbai itself is 15 lakh readers.
Strong brand equity – DNA has a strong brand equity in the urban areas in which it is targeted.
Amazing launch – DNA had one of the best launches in the history of newspapers with a lot of hoopla surrounding it. DNA launched with its focus on "truthful news" saying that its in your DNA "to speak out". However, DNA later on did not capitalize on the fantastic start that it got.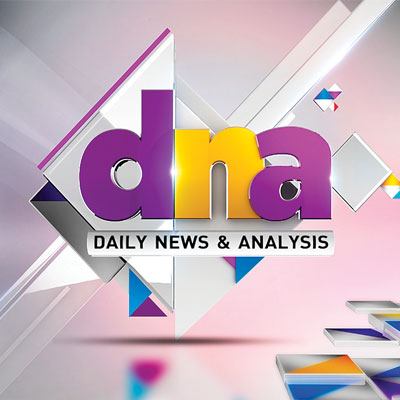 WEAKNESSES IN THE SWOT ANALYSIS OF DNA
Costly – DNA is costly as compared to other newspapers which is a major drawback of the newspaper.
Focuses more on entertainment – As compared to serious news, DNA is repetitively found to focus more on entertainment news which is a distraction.
OPPORTUNITIES IN THE SWOT ANALYSIS OF DNA
Covering more areas – Covering more serious areas can be an option for DNA. And once it starts doing that, it's popularity will naturally rise.
Considering other age group – DNA mostly targets the middle aged people but it needs to target women, as well as people of different age groups. It has to be a complete newspaper.
Publishing in other cities of India. – As of now, DNA is present only in select cities of India. And that too, only in 7-8 cities. This is too less considering the population and potential of India. Hence it should cover ground as much as possible.
THREATS IN THE SWOT ANALYSIS OF DNA
Too many competitors in media industry – The mammoth brands of "Dainik Bhaskar" "Times of India" "The Hindu" are already competing within themselves and not allowing new brands to set foot.
Lower cost competitors – The cost or even the value for money is more in other brands then DNA. And DNA has to either increase value provided or decrease the price
Brand at a loss – The lower rate of expansion will very soon affect the brand equity of DNA and it will find hard to expand at all.
Liked this post? Check out the complete series on SWOT