Macy's is an American department store that was formed during the year 1858 and is headquartered in New York, United States. It is a prominent retail industry that deals with various products like clothing, footwear, furniture, accessories, bedding, jewelry, beauty products, and housewares. Macy's is the largest US department store by retail sales and a mid-range chain of department stores.
The company has about 594 full-line stores by having Macy's nameplate across the United States, Guam, and Puerto Rico. Macy's leading store is situated in Herald Square in Manhattan. Macy's has about 130,000 employees working for them and their annual revenue during the year 2017 is estimated about $24.8 billion.
Being a leading firm in the retail industry, Macy's maintains its prominent position in the industry by having their SWOT being analyzed and reviewed on a periodic basis. Let us discuss the SWOT analysis of Macy's.
Strengths in the SWOT analysis of Macy's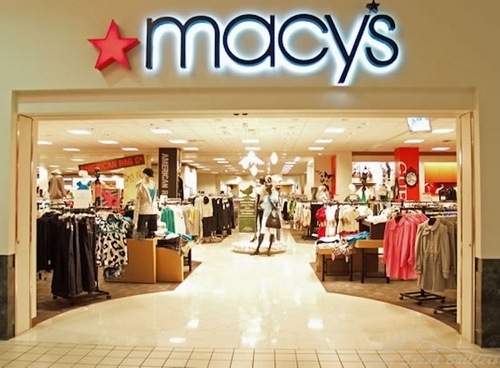 Macy's is a leading retailer; it has much strength that has enabled it to prosper in the marketplace.
Good returns – Macy's are quite successful in the execution of new products and have generated good returns on capital expenditure.
Customer satisfaction – The Company has an excellent customer relationship management in place that has been able to achieve a high level of customer satisfaction.
Dealer community – Macy's has a strong dealer community that has built a culture among various dealers and distributors. These dealers promote the company's products as well as invest in training the sales team. This training is to ensure that the customer is aware of the product.
Process automation – The various activities involved in Macy's business process has been automated. This has achieved to maintain the consistency of quality to Macy's products thereby enabling the company to scale up and down based on the demand of the market.
Free cash flow – Macy's has a strong cash flow that enables the company to invest in new products.
Brand value – Macy's has a strong brand value and is popular for its quality service.
Hosted many events – During the year 1924, Macy's has conducted the annual Thanksgiving day parade of Macy's and also has sponsored the annual Fourth of July fireworks display in the city.
Weaknesses in the SWOT analysis of Macy's
Adoption of new technology – Macy's should invest more in new technology. It should expand across different geography. Hence it has to invest more in technology to integrate the process.
Reduction in market share – The market share of Macy's is decreasing due to competitors.
Business expansion – At present, Macy's has only two lines of business operations. They are Macy's and Bloomingdale. The company should expand more and open new subsidiaries to keep the business growing.
Limited global presence – Macy's has a limited global presence which is one of the major weaknesses. It should focus more on international marketing and online marketing to get better recognition.
Opportunities in the SWOT analysis of Macy's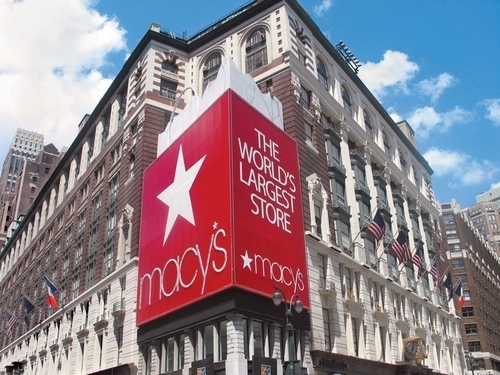 Evolving opportunities in the international market – At present, Macy's business operations are focused in the United States market. But they see an opportunity to expand its business operations to the international market in places like India, Dubai and other the Middle East and Asian markets. By this, the company can increase the value of their market share to grow high.
E­-Commerce development – Enhancing their business operations to online has greatly helped the customers to get connected to their business.
Low inflation rate – Low inflation rate has bought more stability in the market. It provides credit at a low-interest rate to the customers of Macy's.
New stores – Macy's can open a new store to increase its business and also have better brand recognition. This will ensure that they have a wider range of customers for all parts of the world.
Threats in the SWOT analysis of Macy's
Competitor new technology – New technologies that are developed by their competitor to enhance their business operations can be a serious threat to their business.
Bigger retail chain – Macy's sees a lot of competitors from bigger retail chains that can disturb their business.
Economic condition – Unfavorable economic condition and various government policies can be a big hindrance to their business.
Change customer behavior – Change of buying behavior of customer from the online channel could be a threat to the existing supply chain model of the physical infrastructure.
No innovative products on regular basis – Macy's has developed many products in the past years but they are in response to the development of other players. The supply of new innovative products is rare that impact their number in the sales.
Liked this post? Check out the complete series on SWOT