Olympus Corporation is a company based out of Japan which specializes in the manufacture of precision equipment. Their products include optics and reprography products, medical equipment and industrial solutions. The company has operations in North America, Japan, Asia Pacific and Europe and registered an annual turnover of 748 billion yen in the year ending 2017.
Though the consumers recognize the name Olympus from their cameras the prime business for the company is the medical devices which account for more than 80 percent of their revenues.Olympus has always catered to niche markets and thus calls itself a specialist in understanding the needs of specialists. The company has also gained a lot of expertise in advanced technologies and tries to stay innovative in all its lines of business.
Strengths in The SWOT analysis of Olympus
Strengths are defined as what each business does best in its gamut of operations which can give it an upper hand over its competitors. The following are the strengths of Olympus:
Expertise in specialist markets: Olympus operates primarily in medical equipment, optics and reprography and industrial solutions each of which are niche markets. Their capability to understand the needs of these specialist markets and develop solutions for each of these needs is their biggest strength.
Focus on medical devices: Healthcare business today is all about understanding the customer closely and providing care prematurely by diagnosing well in advance and recommending treatment, Olympus designs their medical equipment with this objective in mind with the result that they get most of their revenues from this vertical.
Collaborative innovation: In domains like optics or medical imagine most products are developed through a process of collaborative innovation. The company has the good relationship with its stakeholders and customers and this helps them to collaboratively develop relevant products.
Usage of cloud computing solutions: Olympus uses public cloud computing services which helps the customer manage their photos at one destination. This has increased the overall effectiveness of their imaging and optics products line. This helps customers store and share photos online and even print photos and create slideshow or collages.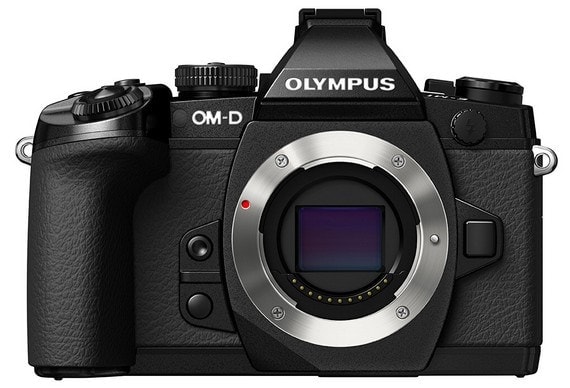 Weaknesses in The SWOT analysis of Olympus
Weaknesses are used to refer to areas where the business or the brand needs improvement. Some of the key weaknesses of Olympus Corporation are:
Financial mismanagement: In 2011 the CEO of Olympus, Michael Woodford came up with the allegation of fraud and financial mismanagement against the company. This ruined the reputation of the company and they lost their goodwill and stakeholder trust forever.
Too many legal issues: In the healthcare market in the US the company has faced litigation for a number of issues related to taking kickbacks from the doctors and also cleaning of microscopes. This has resulted in the company having to recall many of its products which has caused severe losses for the business.
Customer experience: In the case of optics and reprography market the focus today is to build customer experiences that last forever. Though companies like Nikon or Canon have been hugely successful in creating wholesome customer experiences, Olympus has been a failure here.
Lack of customer focus in the camera business: Since the revenue gain is more from medical devices Olympus has been focusing more on this vertical the focus on the camera business, especially in terms of understanding customer needs, has not been up to the mark.
Work culture: The Japanese work culture is formal and centralized and freedom at work is missing. There is not much of focus on new age principles like teamwork and openness to adaptability and flexibility which in turn has reduced innovation and creativity.
Consistent Losses: Olympus after it has faced ethical and legal proceedings in the US and also setbacks in the optics business has been consistently registering losses. This has minimized the goodwill and their share prices have also been fluctuating.
Opportunities in The SWOT analysis of Olympus
Opportunities refer to those avenues in the environment that surrounds the business on which it can capitalize to increase its returns. Some of the opportunities include:
Increased scope of healthcare: In the healthcare sector there is a growing demand for minimally invasive devices and this is what will be the next future trend. Olympus will need to focus on this for more business.
Increased importance of social media: With social media platforms like Facebook and twitter photographs even in one's day to day lives have become important. Specialist cameras like SLR and DSLR which was used by experts are being used by novices today. This has vastly improved the scope for specialist cameras.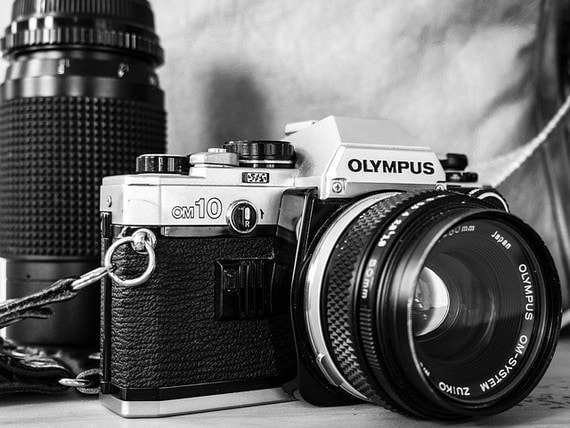 Threats in The SWOT analysis of Olympus
Threats are those factors in the environment which can be detrimental to the growth of the business. Some of the threats include:
Competition: The main competitors of Olympus are Panasonic, Sony, Kodak, Canon, Nikon, and GE.
Threat of substitution: With the increased usage of smartphones, digital cameras have almost become obsolete since the high definition cameras in the phones can be used anytime and anywhere to click pictures. Thus there is a strong threat of substitution of the camera with the smartphone.
Liked this post? Check out these detailed articles on
Topic of SWOT of Brands
Alternatively, check out the Marketing91 Academy, which provides you access to 10+ marketing courses and 100s of Case studies.