HTC Corporation is a consumer Electronics Company involved in designing and manufacturing devices. HTC is headquartered in Xindian, Taiwan. The company majorly operates in America, Europe and Asia. The company has lost market share and revenues in the recent years due to rise in competition in the industry.
Strengths in the SWOT Analysis of HTC :
Strong Association with industry leading players: HTC has associated with technology giants like Apple, Microsoft, Nokia, Philips and Siemens etc. This allows HTC to deliver innovative products. HTC has also partnered with leading telecommunication service providers in US, Asia and Europe. This enables HTC to address large markets.
Strong Global Presence: HTC has a strong global presence which negates the threat of overdependence on few markets. HTC has a strong presence in key markets such as America, Europe and Asia-Pacific. The geographic footprint allows HTC to enter newer markets.
Focus on R&D: HTC has invested heavily in research and development from the day of its inception. In FY 2015, HTC invested about 11 percent of its sales on R&D. The strong research facilities of the company allowed it to create a strong product portfolio.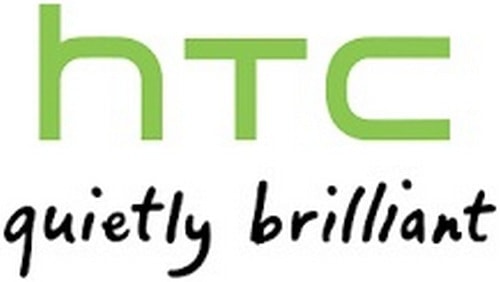 Weaknesses in the SWOT Analysis of HTC :
Losing market share: HTC is far behind the giants of the industry like apple and Samsung as far as market share is concerned. HTC's global market share stands at 2% and stands at 15th rank globally. With high competition coming in from China, HTC is losing out on market share.
Poor financial performance: HTC's global revenue declined by a CAGR of 25% during the period FY2012 to FY2015. The decline in financial performance of HTC has affected HTC's long-term growth prospects.
High competition leads to pricing pressures: HTC is subject to high competition from some of the industry giants and hence is also subject to pricing pressures. The company has reduced its Average selling price (ASP) in the recent years due to increasing competition.
Opportunities in the SWOT Analysis of HTC :
Growth for smartphone market: The global smartphone market has shown rapid growth and is expected to grow at a 6-8 percent in the next five years. Smartphones are increasingly replacing laptops and tablets and hence it's an opportunity for HTC to increase revenues and market share.
Robust demand for 4G-LTE: There is an increasing demand for 4G-LTE enabled mobile devices. According to industry estimates, the market is set to reach $610.7 billion in 2019 and number of 4G subscribers in expected to grow at a CAGR of 31% from 2015-2020. HTC has already launched 4G LTE-enabled smartphones in the market and is keen to benefit from the expected demand.
Emerging markets: The emerging markets of the globe are also getting technologically advanced and which creates the great opportunity for the smartphone companies to take advantage of the newly created demand and increase revenue and market share.
Positive outlook for VR market: Virtual reality is the future in the fast digitising world. HTC has focused on developing VR devices and entered into a partnership with Value and launched HTC Vive, a VR device. HTC is set to be benefitted by the demand for VR devices.
Threats in the SWOT Analysis of HTC :
Intense Competition: Intense competition in the industry limits market share, puts pricing pressures as well as puts pressure on companies to constantly innovate and bring something new to the market. The companies need to constantly innovate to be able to stand the competitive environment.
Rapidly changing technology: With rapidly changing technology, companies which are affected by the changes also need to abide by the quick transitions of the industry. This requires investing heavily in R&D and make relevant changes as required.
A decline in ASPs affect margins: Rising competition and new entrants give rise to pricing pressures on the companies. Pricing pressures influence ASPs which in turn affects the operating margins for the companies.
Liked this post? Check out the complete series on SWOT