Kwality Walls is a popular brand of ice creams sold by Hindustan Unilever Limited. The brand which is popular for its white hearts on a red background is also sold in Nepal, Bhutan, Sri Lanka and Malaysia. Known for its wide gamut of flavours and numerous product categories Kwality Walls in addition to being sold through wholesale and retail outlets also offer franchises for exclusive distribution. The market leader of the ice cream segment in the country is Amul which has around 32 % of market share and the second biggest player in the Indian market is HUL through their brand Kwality Walls. This is the SWOT analysis of Kwality Walls. 
Strengths in the SWOT analysis of Kwality Walls
Strengths are defined as what each business does best in its gamut of operations which can give it an upper hand over its competitors. The following are the strengths of Kwality Walls:
The backing of HUL: Unilever has proven leadership in the global market for ice creams and owns Heartbrand ice creams like Cornetto, Magnum, Ben & Jerry's, Solero, Carte d'Or and Breyers.The company is a seasoned player in the global ice cream market with a recorded sales of $15.08 billion in the year 2016.
The wide range of products: Kwality Walls has an ice cream to cater to each and every requirement of the customer. While Cornetto & Feast cater to the teens and young adults through a host of rich flavours like chocolate and butterscotch,  Paddle Pop is a frozen dessert that caters to kids through the usage of bright colours and association to cartoons. The brand has a variant Creamy Delight that caters to family audience, & Carte D'or and Fruttare for customers who prefer refreshing fruit flavours.
Positioning: HUL has been very careful in positioning each of the variants of Kwality Walls to ensure that it looks attractive to specific segments. An example is their positioning of the Paddle Pop which is positioned as a treat and not a snack. While a snack would mean something nutritious that serves a health benefit, a treat is something that serves an emotional need.
Pricing: Kwality Walls has been successful in covering various price points with Paddle Pop at Rs 5 and Rs 10. The Cornetto ice creams are priced in the mid-range between Rs 20 and Rs 30. The take-home category is also affordable between Rs 160 and Rs 210. This means that the brand has a broad coverage across various price points.
Presence in the health category: Kwality Walls launched its first variant in the health segment through the Selection range which has around 99 calories in 80 ml. HUL the parent company has a lot of expertise in the health food range and they spend almost 40 % of their research budget towards this category which clearly indicates their focus in this segmentThe current focus of Kwality Walls is on low fat, sugar-free, lactose-free, as well as low-carb ice creams that are rich in nutritional goodies like calcium and fruit.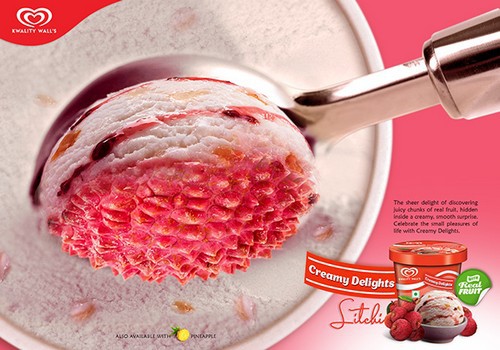 Weaknesses in the SWOT analysis of Kwality Walls
Some of the key weaknesses ofKwality Walls are :
Focus on metros only: HUL believes that 70 percent of its sales come from cities and metros and thus focus there with respect to Kwality Walls. However, the competitors like Mother Dairy or Vadilal as well as Amul have the presence across India. This will affect sales volumes of the company.
Image of a multinational company: Kwality Walls has the image of a multinational company while its nearest competitors like Amul and Vadilal have a desi touch both being Indian companies. This affects the overall market of Kwality Walls since people prefer to have an Indian ice cream since they trust the Indian brands more.
Legal wars: After the Indian government made it mandatory that ice creams should have only milk and any other product with other ingredients like vanaspathi or refined oil should be categorised as frozen desserts. This has led to a legal tussle between HUL and Amul who compete in this segment which has led to each shaming the other.
Opportunities in the SWOT analysis of Kwality Walls
Some of the opportunities include :
Demand for healthy ice creams: There has been an increase in the demand for healthy ice creams which has been fuelled by the concern for health. The current trend is low fat, sugar-free, lactose-free, as well as low-carb ice creams that are rich in nutritional goodies like calcium and fruit. Kwality Walls has a lot of focus on these sectors.
Change of consumer preferences: Aspects like influence of western culture, growing interest in snacking, increased propensity to spend and more eating out have all resulted in growing demand for frozen desserts,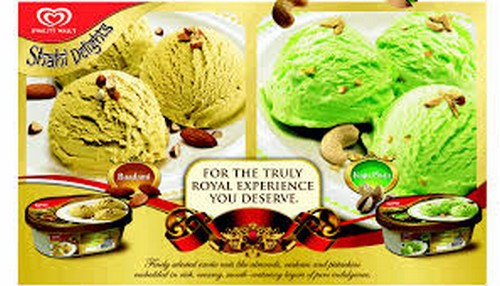 Threats in the SWOT analysis of Kwality Walls
Some of the threats include:
Competition: Some of the major competitors of Kwality Walls are Vadilal Ice Creams, Amul and Mother Dairy.
If you liked this article, we bet that you will love the Marketing91 Academy, which provides you free access to 10+ marketing courses and 100s of Case studies.