Johnson & Johnson has always been synonymous with products that gently care for babies. The company has a product that caters to even the minutest needs of a baby and their products range from newborns to toddlers. The company has positioned their baby care product line as gentle and safe and they ensure that they follow the most stringent quality norms in ensuring that the products are safe on delicate skin.
The products under Johnson Baby care line include baby oil, Soaps, shampoos, body scrubs, hair oil, powder, cream, lotion, toothbrush, toothpaste, nappy pads, diaper creams, wet wipes and hair brushes amongst others. Their products are rigorously tested in the most advanced laboratories to ensure that they do not cause any sort of harm to the baby skin and their formulations have achieved proven success over the years. Johnson & Johnson through a highly sensitive marketing campaign has been able to create a leadership position in the domain of baby care globally.
Strengths in the SWOT analysis of Johnson & Johnson
The following are the strengths of Johnson's Baby Products are:
Successful diversification: Johnson & Johnson identified a market in baby care and through a successful set of products diversified into that market. Today the company has products that cater to all needs of babies right from powder to diaper cream.
Customer trust: Babycare is a product line where the primary factor that triggers purchase behavior will be the level of trust that the mother holds for the brand.Johnson & Johnson has been highly successful in winning the trust of their target segment through a series of successful advertisement campaigns and also products that keep up with the promise of the brand.
Focus on research: Johnsons Baby Care products are not just based on customer research. Once the need is determined through customer research, there is a lot of laboratory research as well as testing of products for dermatological safety in the background and these processes ensure that the products that are developed by the company are safe on the skin and also cater to the very need that they promise.
Focus on features: Besides just offering cleanliness and hygiene through their baby care products, Johnson & Johnson also focuses on ensuring that their products create an everlasting bond between the mother and the child.The products are also designed to create multi-sensory experiences in infants which ensures their emotional and cognitive development.
Testimonial advertising: Johnsons Baby care products have always relied on a two-pronged approach to advertising. The first is to showcase the bond between the mother and the child and the second on testimonials from experts like doctors or medical practitioners. This strategy has helped in increasing the trust that customers have on the brand.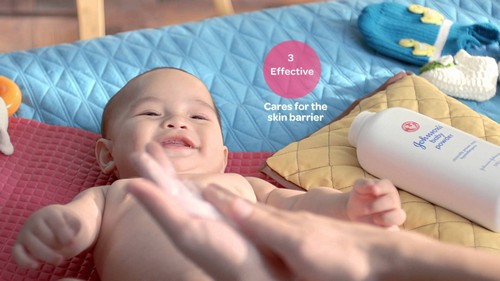 Weaknesses in the SWOT analysis of Johnson & Johnson
Weaknesses are used to refer to areas where the business or the brand needs improvement. Some of the key weaknesses of Johnson & Johnson are :
Reduced scope for innovation: In baby care the scope for innovation is limited. Initially, the company focused on creating new kinds of products which were based on needs that were created by the business themselves. However, once those were exhausted the business has been struggling to create new variants and innovation in the products is limited to just new fragrances or flavors.
Change of preference to organic products: Millenial parents are overly concerned about the usage of chemicals in baby care products and with more exposure online these fears are getting worse. This has resulted in many of them choosing to use natural products than purchased ones or they also prefer to use organic products. Johnson & Johnson currently do not have an organic product line in their portfolio.
Reduced ability to break into local brands: In most countries across the world baby care markets are dominated by local players. In India, for example, Johnson & Johnson faces severe heat from Himalaya Baby care line which also has a host of natural products. This is proving to be a huge challenge for the company.
Opportunities in the SWOT analysis of Johnson & Johnson
Some of the opportunities include :
Diversification into organic baby care products: With growing negative publicity on the usage of chemicals in baby care products and their side effects companies like Johnson & Johnson which have established the presence in this market should look at diversifying into organic products or include more natural ingredients in their products in order to survive in the long run.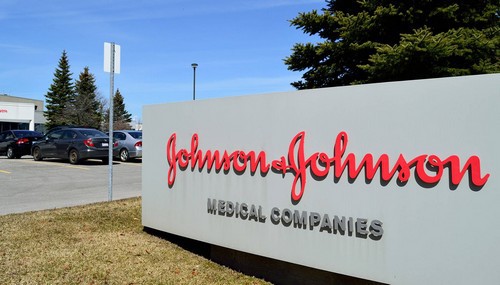 Threats in the SWOT analysis of Johnson & Johnson
Threats are those factors in the environment which can be detrimental to the growth of the business. Some of the threats include:
Competition: Johnson's Baby Care Products face a lot of competition from Himalaya Baby Care.
If you liked this article, we bet that you will love the Marketing91 Academy, which provides you free access to 10+ marketing courses and 100s of Case studies.