Alibaba.com is a very well known brand and is involved in acting as an intermediary for consumer to consumer, business to consumer and business to business e-commerce.
This name has a very stronghold in China and is now looking to expand to other countries by acquisitions and also setting up its own name in foreign land.
About Alibaba
Industry: E-commerce, retail, Internet, and technology
Founded: June 28, 1999
Founders: Jack Ma, Peng Lei, and others
Headquarters: Hangzhou, Zhejiang, China
Area served: Worldwide
Current CEO: Daniel Zhang
Number of employees: Over 252,084
Major products: Consumer-to-consumer (C2C), business-to-consumer (B2C), and business-to-business (B2B) sales services via web portals, electronic payment services, shopping search engines, cloud computing services, and more
This article does a SWOT analysis of Alibaba, which is a major brand in the e-commerce industry.
Strengths in SWOT analysis of Alibaba
Scale of operations – One of the first strengths of Alibaba that come to my mind is the sheer scale of operations and the market which it majorly operates. China is the most populated country in the world and is one of the leading economics and to have a strong hold in such a market and be a market leader is no mean feat. This kind of a success story is sure to go a long way in scripting Alibaba's growth trajectory.
Market Share – As of 2015, Alibaba had a market share of 58% in China and its closest rival was far away at 22%. One of the major strengths of China is that this market share dominance comes because of the backing of solid manufacturers who are capable of manufacturing at mass levels and supplying across the world.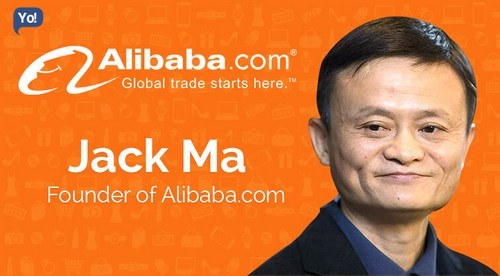 Visionary Leader – Another strength, though qualitative in nature, is the presence of a visionary like Jack Ma at the helm of the company. We all have heard the visionary ideas of Steve Jobs and many often attribute Apple's success to him. It's important to have an iconic founder/leader who can lead from the front and Jack Ma's popularity and visions for the company are not letting them down on this count.
Good relationship with partners – Alibaba also provides a very conducive environment to all those who participate in scripting its success. Merchants, Consumers, third party dealers etc. all get access to financial schemes, scalable platforms, cloud storage and real time access to all information. This makes it very attractive for more and more partners to join hands with Alibaba.
Weaknesses in SWOT analysis of Alibaba
Way too many sellers – Alibaba is not putting a cap on the number of sellers who register to partner up with the company. This has resulted in a huge number of sellers competing in the online market place. While this is good for the buyers, it might not be so good to the buyers. Not being able to taste success because of the huge competition will make the sellers withdraw from the contract. When Alibaba went public a couple of years ago, there were more than 8.5 million active sellers and the number has only been going up ever since. Because of this, a few reputed brands have pulled out from selling their products on Taobao and Tmall, the two websites by Alibaba.
Very high discounts – Not being able to allow sellers to sell at fair and profitable prices is another weakness that the company has. It makes most of its revenues by selling advertising spaces for the sellers. The sellers are being suppressed now and do not have the freedom or opportunity to sell at profitable rates.
Opportunities in SWOT analysis of Alibaba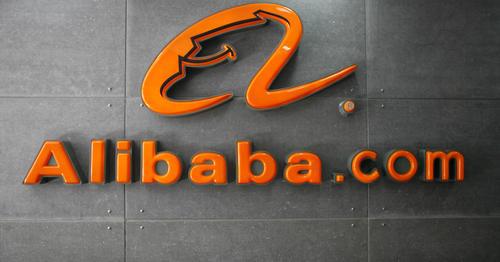 Experience in China – The opportunities that Alibaba has in store are immense. Most of these result from the strengths. Since it has a sound base in the Chinese market and an in-depth understanding of the e-commerce business, it has immense opportunities in term of tapping other markets. Thought the Indian market has two dominant players, a big blown entry by Alibaba sure has the ability to create ripples.
Rising Investments and demand of E-commerce portals – Very few E-commerce portals garner the amount of trust which Alibaba has. Naturally, when Alibaba expands to a new country, it comes with the years of trust on the brand. And hence, it gives tough competition to the local e-commerce players. Plus, it has the backing of the manufacturers.
Aggregator based model – Its aggregator based model helps it reduce costs and keep its operations lean. This also presents an opportunity to replicate the model in other markets.
Threats in SWOT analysis of Alibaba
Flipkart & Amazon in India – If Alibaba is looking to expand its operations to other countries, particularly to India, then the biggest threat will be the presence and solidified establishments of Flipkart & Amazon. The time that Alibaba will take to set up its full functionality will be long and the two major players of the Indian E-Commerce industry will start adopting new strategies to ward off competition.
Overall rising competition – Other entities like Tencent and JD.com are local competitors to Alibaba in China while Amazon and eBay are the global threats.
Stability of the economy – The stability of the Chinese economy will also play a role in deciding the success of the business. But since almost all of Alibaba's business comes from within China, the global markets will have an impact only in dire situations.
Dropping profitability – With rising demand in service levels from E-commerce portals, the profitability of most E-commerce firms is dropping which is a point of worry for Alibaba as well.
Other reads – SWOT analysis of Amazon | SWOT analysis of Flipkart
Liked this post? Check out the complete series on SWOT