Hennes & Mauritz AB (H&M) group is a Swedish company engaged in designing and retailing of apparels and other accessories. H&M has operations in over 60 countries and also has a significant online presence. H&M is the second largest clothing retailer in the world and is renowned for its fast-fashion clothing.
Strengths in the SWOT Analysis of H&M : 
A wide range of Products: H&M has a wide range of product offerings including apparels, cosmetics, shoes and accessories for a wide range of customers.  H&M group also have products such as blankets, the collection of vases and pots; candle and candle holders etc.
Unique Identity for all brands: H&M sells its product portfolio through many different brands such as H&M, COS, Weekday, Monki etc. All its brands have a unique identity depending on customer target group.
Diversified global presence: H&M has a strong and diversified presence geographically across the globe. H&M has stores in over 60 countries across 6 continents. H&M has expanded in the recent years in potential markets such as Asia and Africa. Strong global presence enables the company to minimise business risks.
Strong financial performance: H&M has reflected strong financial performance in the previous financial years. In FY 2015, H&M showed a growth in revenue of 19.4% over the FY 2014. A strong financial performance increases investor's confidence and provides financial flexibility to the company.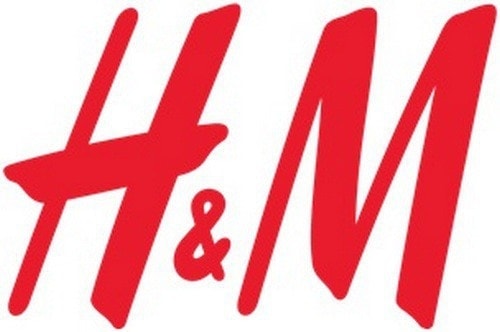 Weaknesses in the SWOT Analysis of H&M :
Dependence on third party suppliers: H&M is excessively dependent on third party suppliers for its merchandises. H&M outsources product manufacturing to about 800 independent suppliers and hence it has lower control over production. Over dependence on the third party, vendors can affect company's order commitments and any bad customer experience can affect the brand image.
Following after trends: H&M produces affordable clothing and is dependent on many independent suppliers and pick up after trends from luxury brands.
Affordable pricing affects quality: H&M is popular for making affordable clothing, but that sometimes affects the quality of the clothes and other products of H&M.
Opportunities in the SWOT Analysis of H&M :
Focus on expansion to improve profitability: H&M has been focusing constantly on expanding its store base across the globe. The company added 400 new stores in FY 2016. Such expansion plans can help H&M improve its bottom-line as well as the top-line.
E-commerce as a platform: H&M is also present on E-commerce in various countries. H&M needs to expand in the E-Commerce platform as well to serve to a larger market. E-commerce can be the future of the apparel industry and H&M needs to make use of the platform to its potential.
Expand in emerging markets: The emerging markets in the world possess a great potential as far as the apparel industry is concerned. H&M needs to explore the emerging markets like Asia and Africa in order to capitalise on the new demand created.
Improving Lifestyle: The purchasing power and the lifestyle of people are improving across the globe. People are more brand-conscious and thus it provides an opportunity for brands like H&M to capitalise on the need generated.
Threats in the SWOT Analysis of H&M :
Evolving fashion trends: Apparel industry is subject to quick changes as trends keep changing quickly. Social media has also played a part in quickening the process of changing trends.  H&M has to deliver according to the new trends in the market or else it can lag behind in the industry.
E-Commerce allows new entrants: E-commerce is an advantage as well as a threat for the popular brands as E-commerce allows newer brands to be present on the same platform as the popular brands and hence such new entrants could affect the business of brands like H&M.
Intense competition: The apparel industry is subject to intense competition from local as well as global brands. Each company has to be aware of the competition in order to be on par with the new trends and fashion.
Rising labour costs in developed countries: Rising labour costs affect the cost of production for the industry. Such increasing costs affect profitability for the company.
A risk of foreign exchange fluctuations: H&M group's reporting currency is Swedish Krona but most of its sales come from developed economies such as Europe and the US. The threat of foreign exchange rate with respect to the powerful currencies can affect the profitability.
Liked this post? Check out the complete series on SWOT